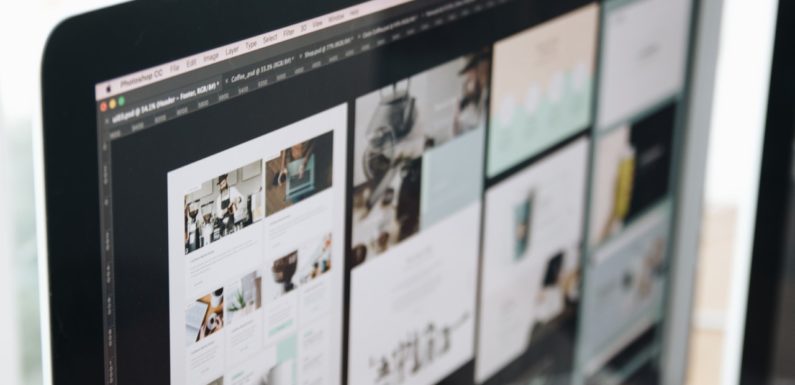 First of all, there is no such thing as a powerful SEO strategy that doesn't incorporate thoughtful web design, much like there isn't a sleek website out there that wasn't built to serve SEO purposes. These two elements are so intertwined that one makes no sense without the other, especially in the modern-day market, which is overpopulated with brands and their websites. Even though your website isn't the only defining SEO factor, it surely is one of the key ones Google and other search engines look at before they make a ruling when it comes to your ranking.
With that in mind, if you are on your way to digital glory and in need of some tips that will get you there, take into account the following SEO essentials that will greatly affect your web design process. Put them both to work, and they'll bring more followers your way, who will inevitably become your customers and then it's up to you to woo them to stay loyal to your brand with exquisite experience.
Your visuals matter
It's not just about what you put in front of your audience to dazzle them visually, but how you do it to make it simpler for search engines to recognize you, for users to load and recognize, and for potential customers to fall in love. In this particular SEO instance, size does matter, so make sure that your images of choice are compressed so that they can be loaded quickly and provide a seamless user experience together with your brand's voice.
While stock images are aplenty and they likely correspond to the content on your website, you should make sure to implement some authentic photos that are yours alone, and that accompany your content to show authenticity. Don't forget those alt tags as well, to give search engines more "meat" to your imagery that will help make your content more appealing.
Content remains king
No matter how much we progress in terms of loading speed and image quality, the language on your website and the type of content you utilize to turn visitors into customers is also essential for your SEO efforts. That is why companies that do professional web design in Sydney as well as other larger cities incorporate not just the sleek appearance and responsiveness, but also reflect on how each business can utilize their content to maximize its potential.
Your keyword usage, content formats such as blogs, infographics, videos, and tutorials, as well as the way in which this content is presented on your website will all play into your rank in search engines. Does your content reflect what your brand is selling and the values it stands for? Can your customers easily engage with your content and search your website? Are your topics categorized properly? All of these and many other content issues affect your ranking, so it's best to make sure your website design is in expert hands.
Omnipresent, yet smooth
Modern design means that your website can be seen and experienced in a multitude of formats: on desktop computers, laptops, mobile phones, and tablets alike. That means that responsive is not just a designer's buzzword, but a key aspect of making your website SEO-friendly. Simply put, Google doesn't like pages that aren't mobile friendly, and one of their latest algorithm changes reflects precisely this factor: websites that are suitable for mobile users will be ranked higher!
However, it's not enough to just make them accessible via various devices, but also to make them equally fast and your content well-dispersed for a mobile user to enjoy. Web designers are doing their best to preserve the best of both worlds: scalability and your brand's look and feel, so that your users can always recognize your brand, no matter how they access your website. This allows for an emotional connection to be established, in addition to boosting your SEO rankings with the help of responsiveness.
Minimalism in the spotlight
You might feel tempted to cram as many photos and as much content as possible to better explain your services and your success stories to your future clients. However, professional design practices go in favor of the simple truth that less is more when it comes to effective website creation. The fewer words you can use to depict your services clearly, the better for you, as you'll be succinct as well as specific. The fewer options you have in your navigation, the easier it will be for your users to find what they need.
All of these simple decisions affect how user-friendly your website truly is, and the simpler, the better, at least as far as Google goes, but your visitors truly do share the sentiment. We live in a fast-paced world and we have no time to waste on searching through too many menus or confusing service menus – so give your users a simple experience they will be able to appreciate without any pressure.