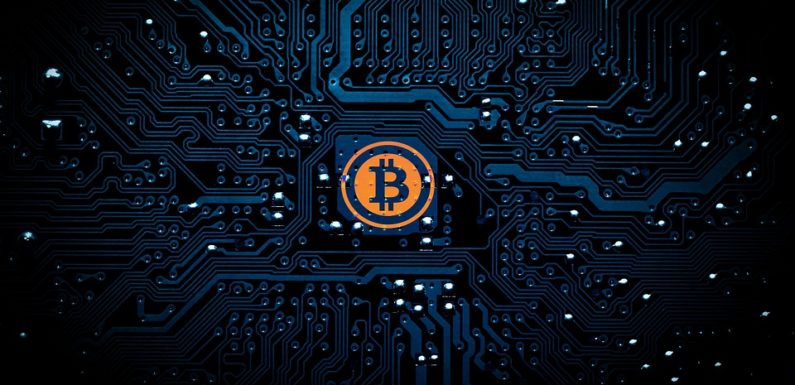 Cryptocurrencies and Big Data are among the new, promising innovations in the 21st innovations. Generally, Big Data is about utilizing enterprise servers to manage huge sets of information for purposes of informing decisions. In some way, cryptocurrencies underlying technology, blockchain, utilizes Big Data. Numerous companies are tapping into Big Data to tame what they once consider to be chaotic data sets, generating new insights and bringing order.
However, artificial intelligence will be the next big thing in the tech world. There are several developments that are already driving a new wave of developments in the artificial intelligence space. They include sophisticated algorithms, increasing computer power, unprecedented quantities of data and artificial intelligence models. Though this sector is still nascent, huge investments are being directed to finance AI development. Here's why AI is the next big thing to look out for in the tech sector:
#1 Growing investment
Investment in artificial intelligence is increasing fast with tech giants like Google and Baidu dominating the space. Across the globe, tech giants spent up to $30 billion in 2016 on AI. 90% of this amount was spent of deployment and on research and development while 10% went to acquisitions.
Over the same period, financing from venture capital and private equity firms as well a seed investments increased rapidly to hit the $9 billion mark. As the enabling technology, machine learning received the highest allocation from external and internal investment.
#2 Rising adoption
Adoption of artificial intelligence outside the technology sector is on the rise. Several firms have begun deploying it to scale. Though most firms are uncertain about returns from AI investments, a considerable percentage of companies plan to deploy the technology commercially in future. In terms of sectors, adoption of AI is higher among tech sectors including the financial and telecommunication sectors. Such sectors have the most aggressive investment plans.
#3 Growing application
Application of artificial intelligence is expanding year after year. It is both deep and broad, utilizing multiple technologies to perform different functions and support its deployment to core business functions. For instance, in the automobile industry, artificial intelligence is being used in development of self-driving vehicles while in the financial sector, it is aiding improvement of operations in areas such as customer experience functions. There is early evidence that shows that artificial intelligence is capable of delivering value to businesses that adopt it early and it can also be a huge force in driving disruption.
Artificial intelligence adopters combine digital capabilities with proactive strategies that have high profit margins to generate positive results. As such, they expect that the performance gap between them and other firms will widen in years to come. Artificial intelligence has the potential to automate and optimize operations, develop targeted pricing and marketing and improve user experience in sourcing and forecasting across sectors including manufacturing, education, retail and health care.
#4 Link to technology
Artificial intelligence largely has a digital foundation and must ride on unique data. This means that firms have no shortcuts and so they cannot delay in taking their digital journey, including that of integrating artificial intelligence in their operations. Companies that have already embraced artificial intelligence are already creating a competitive edge and the gap between them and late adopters can only keep growing.
#5 Clear enablers
Like any other programs, deployment of artificial intelligence requires companies to address key components of a digital as well as analytics transformation. They need to have a clear business case, put the correct data ecosystem in place, acquire appropriate artificial intelligence tools and also adapt the necessary work flow processes, culture and capabilities. But this is not sufficient to make artificial intelligence integration successful. The leadership in companies, technical capabilities, management and seamless data access as major enablers.
Challenges facing artificial intelligence
Though artificial intelligence promises limitless possibilities that enable businesses across board to make informed decisions within a short time, this emerging technology has its shortcomings. Integration of artificial intelligence in businesses come at a high cost since the rise of machines tends to do away with repetitive, mundane tasks. Also, the technology poses cross cutting challenges that require governments, developers, businesses and workers to adjust.
Businesses that adopt artificial intelligence have to provide new skills to their staff to enable them exploit the technology as opposed to competing with it. Such companies will have to allocate resources in terms of time and finances to make this happen. Countries and cities that are keen on positioning themselves as global hubs for artificial intelligence development have to compete globally in order to attract all investment and talent.
At the same time, there are uncertainties with regard to how much governments will regulate this emerging industry. As such, companies will find themselves making legal and ethical changes to comply with regulations that could come to effect in future.