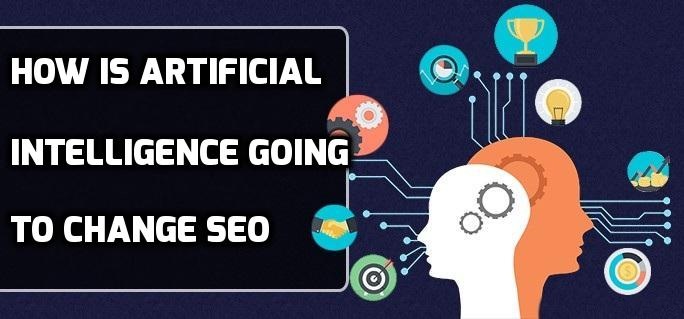 Believe it or not, SEO changes on a daily basis – starting from the simple optimization of landing pages on a desktop computer to a more complex and ever-adapting process of enhancing existing content and creating new engaging content that meets its target user on various platforms and gadgets.
Because artificial intelligence is quickly adapting, SEO is constantly changing and as individuals and businesses who apply SEO in their everyday lives, it's quite crucial to be up-to-date on these current changes in order to avoid missing out on incredible opportunities.
So what is artificial intelligence you ask? Artificial Intelligence is the capability of a machine/computer to imitate intelligent human behaviour. To understand more of how AI is changing the way SEO works, and what steps you can take to stay ahead of the game in order to continue to provide successful SEO campaigns for your business, read on.
Algorithms
An algorithm is simply a step by step set of instructions that a computer can understand. These algorithms are optimized highly to be able to search through huge amounts of data and determine characteristics about it, sort it, and more. With the quickly developing AI, SEO is getting smarter by continually learning from each iteration, meaning SEO is becoming harder to game the system.
Exact Keyword Phrases aren't as Relevant
The Artificial Intelligence behind search engines like Google today are working with more than just keywords typed into the standard Google search box on an average desktop browser. Instead, AI is now dealing with desktop searchers, tablet searchers, mobile searchers, and voice searches.
Now with more device types, this results in a lot of variations of keyword phrases, which could range from a full-sized keyboard to the user's voice. With this in mind, AI will learn by learning that a keyword phrase on one device could sound different when spoke than when typed but still need to go to the same search results.
Ads
Some businesses that do SEO for their main traffic driver focus on having ads that display to their visitors – getting paid for this without having to charge the user anything. With the use of Artificial Intelligence, it makes matching between ads and the right sites a whole lot easier to achieve greater revenue with the ads on your site.
On-Site Content Display
AI makes the entire display process of the content on the page automated. This allows companies to choose which piece of writing, image, or video will appear to a particular user when they land there. This can be very useful when you have different reasons that someone landed on your page.
For instance, if someone came to your page from the keyword "tall boots" it would be different than "short boots." In this result, you may want to have a different content even if the underlying category (shoe) is present. This helps to create new marketing and targeting opportunities.
Test Different Versions
With AI you can test out different versions of a landing page or other offers. For instance, it can automatically display a version "A" and "B" with different headlines. Afterwards, you can analyze and see which version worked better.
Interactive Buttons
You can use AI to create quizzes that pop up automatically and allow the user to tell you more about them. This is helpful in the case where someone lands on your page due to SEO, you want to find out what they are looking for specifically.
Less Work Tactics
SEO's need to be on the lookout for the ability for search engines like Google to catch bad behaviour amongst webmasters and link builders more thoroughly. As Artificial Intelligence learns the patterns, it will better be able to identify blog networks and other link schemes, allowing penalties to be applied to websites and algorithm changes to be made on the fly if enough patterns are detected.
So what steps should you take to be successful at the Artificial Intelligence SEO game? 
#1 Accurate SEO Data
First things first, make sure you're equipped with the accurate SEO data. Tools
#2 Optimize for Related Phrases
Choose one main keyword phrase to target, but also optimize for related phrases throughout the page.
An example would be if you're a business writing a post about growing your following. Don't just keep growing your following. Instead, use different variations that people would use in search so that the same phrase isn't repeated, but the same topic is emphasized in different ways like this.
How to increase the growth of your following…
Easy ways to grow a following…
Your following growth can increase…
#3 Create Awesome Content
It's essential to make sure you are always creating awesome content everywhere, blogs, videos, social media, etc. If you guest post on blogs, make sure that content is also awesome – making sure that no matter where people go, they will find you.
#4 Brand Yourself
Brand yourself everywhere – so starting with your website, then branching off to the top social networks such as Facebook, Twitter, Instagram, LinkedIn, etc. If you have a local business, continue on to the local directories that fit your industry such as Angie's List, HealthGrades, Yelp, Google Business, etc.
When it comes to SEO, AI is one of the biggest factors changing it today. It isn't just on the back end either; it changes how the entire SEO ecosystem functions and believe it or not it will only get more technical. As a business owner, it's essential you stay up-to-date in the progressively changing AI world. If you want to win the game, it's a matter of how hard you're willing to work at it. Those of you who have these skills can look forward to a big payday.