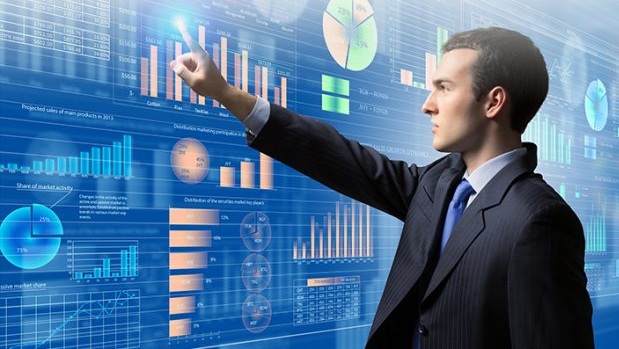 When it comes to ERP solutions, SAP is one of the most recognizable names in the industry. The company has been at the forefront of cloud HR, especially with the widely popular SAP ERP, says TechTarget. If you're wondering what it would take to enter this industry and find your way into this line of work, the first is to receive proper SAP Training. That's where SAP modules come in:
Popular SAP Modules
To Start, Here are 5 of the Most Commonly Used Modules, Says Ultimate SAP:
#1 Financials and Controlling (FICO)
This is ideal for business owners looking for general bookkeeping and accounting solutions. The software will help you understand your business better: from learning the difference between accounts receivable and payable, knowing more about taxes and consolidation as well as learning how to close a book or deal with general or special ledgers are just a few of things you will learn when you undertake the module.
#2 Human Resources (HR)
First time to own a business? Then this module will be extremely helpful to you as it deals with things like payroll and training manuals. The module will also teach you how to track employee histories to know if someone is setting the bar high and is due for a raise or not. Sometimes, you might even get tips on career management which often come in handy.
#3 Materials Management (MM)
Want to find a better way to manage your assets? This is the perfect SAP Training for you. Going through this module makes it easier for you to understand how to manage your inventory as well as purchase orders. Running short on supplies? You won't have to. The module teaches you how to read your sales pattern and history. Given that information, you'll have a clearer idea when to start putting an order for requisitions or new supplies so you'll never have to worry about running out of items or supplies.
#4 Sales distribution (SD)
Attending this module takes you on quite a bit of a journey, from when customers put in an order to the delivery. The module gives you a good rundown on such as pricing orders and packing to shipping the orders.
#5 Production Planning (PP)
For those who might want to streamline their processes and find better ways to design, plan and produce their product, this is the module for you. If you want to focus on improving every step of your production process, this module is especially designed to give you more than enough guidance on how to achieve the best possible results in terms of production, materials and capacity.
Also read:- Learn About SAP Financials & Accounting Modules
Other SAP Modules
The rest of the SAP Modules include the following:
#1 Project Systems (PS)
This provides invaluable help to businesses that want to know how to manage their project processes right. This involves the entire process, from knowing how to make orders to effectively dealing with third party payment issues or billing problems. Plant shuts downs are also covered in the module.
Enterprise Controlling (EC)
#A (Controlling) CO
This SAP Course provides organizations with a way to slice and dice data, making it easier to view costs from an internal management point of view, says LinkedIn and giving companies the information they need—from master data and configuration to reporting. Companies now have an easier time analyzing spend and revenue inside and across levels of the business.
#B Logistics Information System
This deals with Warehouse Management as well as Inbound Receiving and Outbound shipping processing. Companies that want to work on more than their SAP inventory management results will want to know effective Warehouse management. It covers information on how to manage stocks down to the bin level as well as provides Picking and Put Away Strategy.
#C Plant Maintenance (PM)
If you run or manage a plant, choose this module. This SAP Course covers all the important issues and aspects of plant maintenance, from labor and materials to knowing what to do in case an outage happens.
Quality Management (QM)
#1 Business Warehousing (BW) and Industry Solutions (IS)
This is also known as SAP providing specific solutions to entrepreneurs, depending on the industry they happen to be in. Customer Service (CS), Cross Application Components (CA) and more.
Finding Help
Given the benefits of taking on these modules, the best way to SAP Certification is to reach out to a reputable training provider in your area and ask for help. Be sure to look for one that's especially designed for entrepreneurs who want to pursue SAP Certification. Do your homework. Go through the module again until you find the one that's a match with your needs and industry. With training solutions specifically geared to what your business needs, you and the rest of your team will find it so much easier to learn all about and choose modules that will bring the best value to your business.
Related Blog:- Tips To Choose Best SAP Module For Your Career