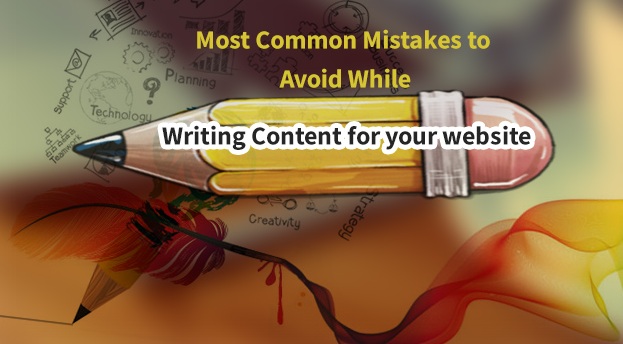 We all know that powerful content writing can change your game and boost up your business in the present marketplace. Thus it is time to move on and write new content for your website. Do not consider content writing as simply the part of your website redesign that you thought would be the easiest. Nevertheless, it will not take you long to find that content writing is the most difficult part of the project.
This post will help you in avoiding some common mistakes as it embraces some best Website Content Writing Tips. The professional writers always follow these article writing tips, when writing content for the web.
#1 Avoid Using too many Jargon
The most important article writing tip is to avoid using too many Jargons on your website as it may sound like a foreign language to your customers. Always remember that use of Jargon will never give you concrete results but will make your content more complex and difficult to read. It is rightly said that if someone cannot elucidate technical terms in plain speech, then he does not really know the matter. In reality, people use jargon as a simple way to talk about a subject without even knowing the meaning of it.
In case you are using some acronyms or business terminology then make sure to include a definition.
#2 Do not Write only for Search Engines
People always think that search engine optimization is all about being a pull for search engines for them to rank you well in the results page. Writing content only for search engines will take you nowhere. Even if SEO is very important for generating new leads online but you must focus on writing your web content for the users rather than simply writing for the search engine as you may make grammatical mistakes and lose the human element.
The most effect content is created by maintaining the proper balance between SEO and the customer, which can be accomplished by writing the content first and then making changes to meet the SEO standards.
#3 Do not Forget to insert Keywords
Integrating keywords in your content is one of the basic Website Content Writing Tips as keywords define the social distribution of your article to a great extent. Without the proper planning and usage of keywords, even the best written article will fall off from the face of internet. You must be informative, organized and relevant in finding right keywords if you wish to get found for your services in search engines.
#4 Do not write with inconsistent voices
People generally trust companies or brands that behave consistently; hence you must avoid inconsistent voices in your content. On the other hand, if a customer distrusts your company, they may switch to another one that makes them feel more contented. So, in order to be more consistent, always ensure that only one person is in charge of writing content.
#5 Do not finalize without consulting others
You must always proofread your content before publishing it. Take sufficient time to proofread and edit your writing. Usually, expert content writers suggest going back to your content after some time so that you can view that content with a new sense of curiosity, perspective, and insight. This way you will easily catch silly grammatical errors and spelling mistakes that you may go unnoticed by spell check. Even a small mistake in your website content might really hamper your credibility. Hence, proof reading is one of the important article writing tips.
Writing better is all about leaving old practices and terrible mistakes. Even an professional web content writer can make mistakes but if you are keenly following these 5 Website Content Writing Tips then slowly and gradually you will end up making mistakes.