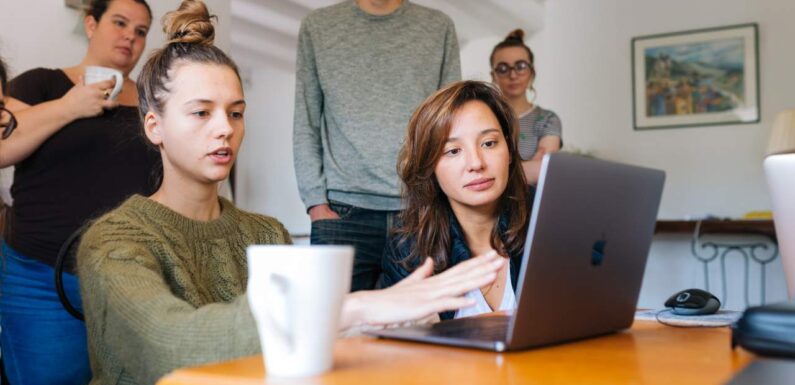 Have you tried using content marketing to bring in new customers for your company? If that's the case, you're not alone. Because this technique is more popular than ever, coming up with new concepts is essential if you want to stand apart. Today, we've compiled a list of the greatest ways to boost your B2B content marketing strategy.
1. Target to decision-makers
First and initially, one of the most important rules of content marketing is to customise your message to your desired audience. To put it another way, you should create content that caters to the wants and expectations of the individuals who will discover it. In practise, this entails selecting topics, styles, and keywords that will entice your target audience.
But are you targeting your B2B content to the people who make the final decisions about whether or not to buy your product? To get started, utilise B2B buyer personas to figure out what information decision-makers are looking for. Alternatively, keep it simple by asking your sales staff for information on decision-makers.
2. Extend your audience
On the other hand, you might want to think about creating a larger variety of content! According to studies, the typical purchase decision for B2B products and services comprises 6-10 individuals. Throughout the purchasing process, they will all conduct their own research. And it's likely that not all of them will be in the decision-making positions you've identified.
As a consequence, creating content that reaches a larger audience and raises your company's profile makes sense. Some resources, for example, should be relevant to individuals in your sector, while others may speak specifically to IT experts. When many stakeholders participate in your B2B content marketing, the route to purchase might be shortened.
3. Give your organisation a voice.
B2B content had a reputation for being outdated for far too long. The audiences were smaller, more specialised, and less interested in change than in the B2C world. In recent years, however, both business audiences and business content have gravitated toward major trends. The B2B audio explosion is a significant trend in this sector that anybody may participate in.
For content marketers seeking to spice things up, audio provides a lot of advantages. Most importantly, it's a proven method to make your discussions more personal. Next, audio may be used in a variety of ways to interact with your audience. Jumping on the audio trend is a low-cost alternative for generating enhanced media, from Clubhouse to podcasts.
4. Create content in many languages
Are you stumped as to how to expand your B2B content marketing audience beyond your present subscribers? Checking your own metrics is a good place to start. Content analytics frequently indicate worldwide reach that may be useful, especially if you prefer to focus on target personas. Multiple languages content may help encourage new audiences without requiring a complete overhaul of your sales and marketing strategy.
Because creating multiple languages content is difficult, start small. Choose a language that is well-known among your target audience and translate a well-known magazine. Alternatively, conduct keyword research in favour of a brand-new piece in a different language. In any case, make sure your content's SEO is adjusted to meet the demands of consumers of multiple languages.
5. Work along with others
B2B content does not have to be entirely focused on your company's advantages. In reality, sharing the spotlight with another company is a really simple method to expand your reach. When you collaborate to generate joint content, you introduce new audiences to your brand: your own followers as well as the followers of your collaborator.
Although independent influencers have a lot of influence in B2B social media, you don't have to get into influencer marketing to discover partners. You may, for example, look for content opportunities among your own consumers! In a case study, highlight their usage of your solutions, or collaborate on an industry-specific resource.
6. Experiment with different formats.
Even the most effective B2B content marketing may become locked in a cycle. Paying close attention to what works, in particular, might lead to a content "comfort zone." To put it another way, your audience responded so positively to white papers that you created an entire strategy around them.
Even the most successful content strategies may benefit from a new twist. Why not reuse some of your existing content in a new format? You might create a poll regarding one of your white paper themes, turn a lesson into a GIF, or even start your own magazine. Mix it up with different forms to pique the interest of your existing followers and maybe attract new ones.
7. Promote your values
Finally, if you want to improve your B2B content marketing, try changing your perspective. B2B buyers are demonstrating an ongoing interest in the values and purpose of their partner companies, similar to trends noticed elsewhere. Business audiences want to know more about what companies stand for and why they do what they do, in addition to product and industry content.
Of course, the answers to these questions are different for each company. While your corporate values don't have to be a primary component of your content, it's important to mention them when they're relevant and suitable. Highlighting your mission and beliefs helps attract audiences who are willing to participate beyond the bottom line, as long as you keep things real.