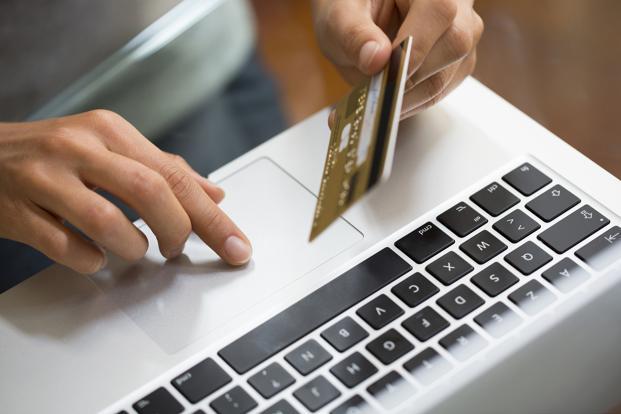 Presently, we are in a time period where technology speaks and it's a fact that we are highly dependent on it. Prevalence of smart phones and computers has increased. Networking has made our lives easier. People have become tech-savvy like never before. It is true that science and technology helps in the advancement of the society, creates an impact factor and there lays our wit in using that to our benefit.
Today, using mobile wallets, online recharge, bank transactions, making the payments online, for various products and services, through various online payment gateways are done widely and the usage has been predicted to increase in the years to come by. Mobile wallets like DTH Pay, BizPay, PayHere are used extensively for the same purpose. But there still remains a huge gap between users and non-users. The major reason behind the gap is this- it has been seen that there are still some myths prevalent regarding online payments and recharges!
So, let us zero in on the points which refrains a person from using online transactions and bust the scepticism in the process:
They are unsafe and insecure– A prime concern is that we think online transactions are unsafe. If our personal information is revealed to any third party, then we might lose money. When it comes to a medium of payment the first thing that pops in our mind is safety. So, the conclusion becomes- "let's better be safe than sorry"! But the Central Bank of Sri Lankahas formulated a separate set of rules and regulations in regard to online payments. Transactions are channelized through your bank. The mobile wallet platforms you are using don't have any direct access to your money and they cannot use any information of yours as it requires customer and bank authentication.
Complicated process– If you can do social networking or can take selfies through your smartphone, then you can surely do this also. It is as easy as you can even think. Step by step procedures are explained for you to proceed and a few details are required to be entered. That's it!
Concealed charges– Lawfully it is mandatory on the part of the vendors to reveal all the costs involved. So, before you sign up for any of them, be responsible enough to go through the minutely written terms and conditions.
Technical anomalies– Sometimes, rarely though, you might get stuck with the technical hitches. If you are stuck with any problem ever, the 24*7 customer support of the vendor is there to help you out. You don't need to be a technology geek for that.
Cash back– People get worried thinking that they won't get their cash back after loading it in the mobile wallet. But in reality it is not so. You can withdraw your cash anytime you wish.
Ultimate comfort– Mobile wallet vendors don't just serve the purpose of payments. They help you achieve that ultimate comfort when you can move around freely without having to carry a weighty wallet in your pocket. With all the information stored in your wallet you can make the payments with ease.
Prefer cash-in-hand– Entrepreneurs, businessmen or merchants who prefer payment through cash, may lose out on an opportunity to sell more. Customers might be interested in buying more if they are provided with alternative payment options.
The much cherished secrecy– All of us love to keep our personal credentials a secret, without a logical reason behind it. As mentioned earlier, mobile wallet vendors don't have any access to your details and the latter are well protected under high security servers which are maintained only by your bank.
Unfortunate incidents– If and when some untoward incident happens like you have lost your phone or that it has been stolen, inform your bank immediately and they will take necessary steps of cancelling any further transactions. Thus automatically your mobile payment platform will also get disabled.
Client base– You must be thinking that a few people would be using digital payments. But if you search properly, then get ready to be surprised to find out that these payment gateway companies have a good list of clients including, restaurants, shopping malls, stationery and grocery shops.
So, bust the myths and indulge in that ultimate comfort where your smart phone along with the online payment gateways would do the work for you. Sit back and relax! Let technology do the talking.
Digital payments have also got a few alternatives where you can transact without cash. They are- Unified Payments Interface, E-wallets, Debit and Credit cards and Unstructured Supplementary Service Data (USSD). You can find a suitable one for you. Also if you are planning to go digital then you are helping your country in a way because 'cashless economy' helps to curb corruption by minimizing the extent of black money.
We need to get rid of these myths and get knowledgeable instead of being ignorant, to use technology to its fullest, thus using digital payments and making life easier.