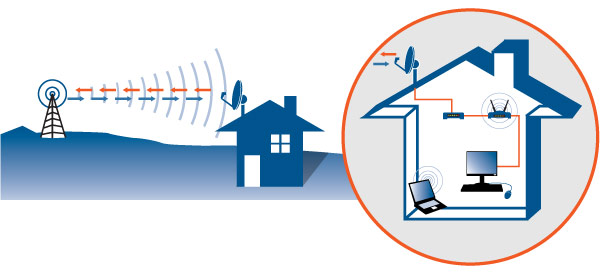 It's always important to secure a wireless network. Changing the network name and credentials are some of the ways you should follow. Moreover, you can prevent exploitation through frequent firmware updates.
When you are working within a huge network, it's essential to secure the wireless broadband internet connection. There's nothing much to bother about when misuse of data is your concern. You simply need to follow the tips listed below. Nothing would offer ultimate protection but you can surely keep yourself away from hackers.
Change admin username & password
Changing router admin credentials would prevent unauthorized access. If you don't follow this tip, then someone is likely to change the settings. Never select a generic password that can be cracked easily. If you are likely to forget the username or password, then write it on a piece of paper. But, in certain situations, you can perform a factory reset for obtaining the original admin information.
Modify the network name
While you wish to make SSID public, you must change the network name. It could either be the brand name or the model number. See to it that you do this task regularly. Merely modifying the name won't work for everyone around you. You should broadcast the ID to every employee. This would enable them to work even when the configuration is changed.
Activate Encryption
To lock your wireless network, you should explore the options under the router's settings. Visit the maker's official site to know more about activating encryptions. You can also perform the task all by yourself. Turn WPA2 Personal (WPA2-PSK) on or else buy a modern router if the option is not available. Set the encryption type as 'AES' and proceed with typing a password or the network key.
Turn off guest networks
It's always a better idea to offer guest access when networks are not supported by an encryption password. But, when you know that they are closer the network, then you should provide a password. Remember, the encryption password can be changed whenever the need arises.
Update Router Firmware
Just like it's done for an operating system or an application, updating router firmware can help you secure wireless broadband internet connection. Every month, run an upgrade by navigating to the router's settings. With new features, you would always prevent the chances of exploitation. You can even go for a third-party and most commonly used firmware. But, ensure to take this step only when you know about the end result.
Author Resource:
This article is written by Barry Kinson. He has got into writing professionally and uploads regular informative articles. You can refer to the articles and the information put down by him and clears your doubts on fixed wireless internet service blog.