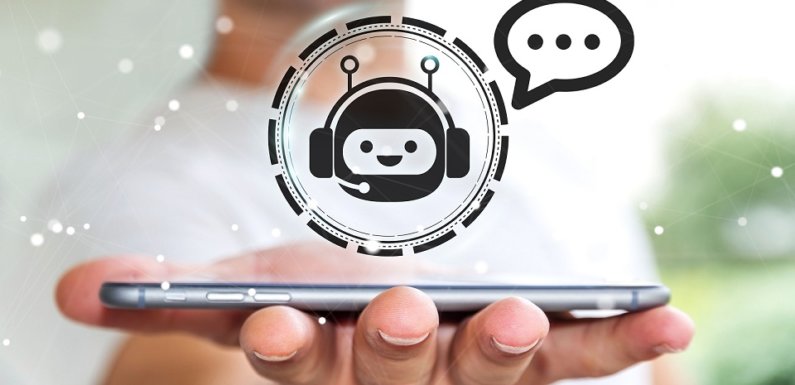 Online shopping never runs down on a single path as there are many channels to put the products on! In addition to it, for the customers, there are abundant ways to purchase the products from.
Several eCommerce websites & apps, social media carts present multiple options for eCommerce businesses to reach online shoppers.
Any eCommerce platform is a relation between the businesses and buyers. To make this relation more effective, eCommerce businesses use many automation tools, whether it is to communicate customers or automate marketing.
The process of using software tools, applications, etc. to handle various tasks in your eCommerce business is called eCommerce automation.
While some process still requires human input, a number of eCommerce tasks have been successfully automated. Automation works best for small, repetitive daily tasks which are necessary to perform consistently.
A business owner would take more time in doing those tasks; thus, to prevent time, automation is necessary. To make sure automation is done properly, bots are used which performs their scheduled work without any manual interference.
As a result, the customers get a valuable and individualized shopping experience. Out of all the bots, chatbots are very commonly used by eCommerce merchants!
By 2020, 80% of companies will start using chatbots.
Today customers want to receive 24-hour support services, prefer calling and sending emails. Here chatbot is an obvious solution that easily attends all queries from customers.
In this article, we are briefly going to put light on chatbots and other automation tools necessary for eCommerce merchants.
What Is A Chatbot?
A chatbot online simply is a computer program which functions and simulates conversation with a human for completing some sort of service requested by users.
A customer service chatbot for website and app uses eCommerce AI that heavily relies on machine learning. Chatbots actually performs live chat while acting as a representative of the business.
They don't duplicate the conversation but, gather information & data and respond accordingly in several ways to the customers.
You must be thinking if the chatbot creation is possible with little knowledge?
To do you a bit favor, I would say yes, the creation of chatbots in Python is easy. You would find plenty of guides and tutorials on Google telling you methods to make a chatbot. However, learning chatbot creation for websites and apps will take a lot of time!
Hene, it is simpler and far better in my way to hire Python developer for creating and updating chatbots online 24×7.
Chatbots answers your questions, recommend products and services, give the responses back to you, and tries to make the conversation more human. Typically Chatbots for eCommerce companies are designed to:
Complete buyers' purchases
Offer buyers product recommendations
Provide customer support
While the chatbots are the means of communication, the automation is to handle all collected data and proceed accordingly.
One most significant benefit eCommerce automation gives is less usage of time and more work, performance. It is true because if the menial workload is being automated, then most of your time gets invested in growing your business and engaging your customers.
However, many people prefer to stay away from this new technology due to its complexity. Creating a website is easy, but people don't know how to create chatbots. But, creating a chatbot is incredibly easy. Moreover, the best option you may choose is to create chatbots in Python.
A Few eCommerce Chatbots You Can Use In Your eCommerce Site
Argomall
Lego
Decen Muebles Infantiles
Hello Fresh
Bot Burger
Chatfuel
AI + Machine Learning based Chatbots always need a new user interface for eCommerce apps and websites. Chatbots using Google Cloud Platform helps you to promote and sell products through emails, push notifications, mobile messengers, and many more.
The use of chatbots online in the eCommerce businesses increase sales, enhance customer services, improve targeting, and cut down on operational costs.
Suggestion: If you are highly interested in creating a chatbot by yourself, then start learning python mobile app development from now itself.
Other Types Of Bots For Automation In eCommerce
We all know that eCommerce automation tools allow us to run the business more professionally in a better way by easing repetitive tasks. In this way, you can devote your time in further planning of your eCommerce website or app.
Different types of automation tools handle by different tasks in your eCommerce business. Additionally, software in your websites like CRM, ERP, Sales Inventory, etc. with built-in automation features help in meeting the needs of eCommerce business.
Let's see what types of eCommerce automation tools we are holding in our chest today!
Automating Workflows
Workflow automation tools handle all the administrative, MNCs, and organizational tasks by helping in day-to-day works such as inventory control, polishing marketing strategies, and customer management.
However, to automate workflows, you need to follow some automation rules which easily streamline the work. A few workflow automation tools are given below:
SmartCategories tool dynamically-generate product categories that are automatically filled with products as per selected criteria.
Newsletter SmartLists automatically group all your eCommerce website or app customers, mailing list subscribers, and provide a hassle-free method to designate different customers in the targeted newsletter campaigns.
Automating Email Notifications
It is a very tedious task to manually send emails to customers. But, if you use automation tools, automating the emails becomes easy and easily notify customers. A few automating email notifications tools are given below:
Autoresponders send automatic, personalized emails to customers, but only after they place an order.
Abandoned Cart Saver, sends you the scheduled reminder emails to notify you about your abandoned carts.
If the popular products go out of stock, then the stock notification automated system makes simply put reminders and tells the merchants to fill in the products. Once the refilling is done, a notification is automatically sent to all your customers.
Product Reviews Request Automated Email system reminds your eCommerce business customers to give their valuable feedback on purchased products.
Automated Fraud Filters
In eCommerce business fraud costs online merchants billions of dollars worldwide in a year. Fortunately, this fraud filter differentiates between a fraudulent purchase and a legitimate one. Additionally, automated fraud filters effectively block potentially-fraudulent orders and mark them for reviews.
Marketing Automation & Task Automation Apps
Running an eCommerce business looks complex, but if you have online automation tools, it becomes an easy task! Task automation apps bridge the gap whenever no integration exists.
Marketing is very important to grow any business. On the other hand, it's also incredibly time-consuming! Any method which you use to market your company site upon positive results puts a valuable advantage to your business.
The email marketing automation tools, social media marketing automation tools, etc. all help in making an online store successful. Since you have to implement a large number of tasks on a daily basis, automation tools make it more easy to perform tasks.
Not only chatbots and other automation tools are necessary for eCommerce merchants, but we also need technical expertise too that can monitor the automatic eCommerce system. In that scenario, you can hire top Python mobile app development companies in USA to get the best affordable skilled person!
Therefore, I think that I haven't missed any intel inside or outside the bots for automation!
In case, if you want to choose the right marketing automation tools or the chatbots for website or app, then first identify your requirements and clearly understand what exactly you want to promote on your online store.
After that only, choose upon a bot and automation tools!