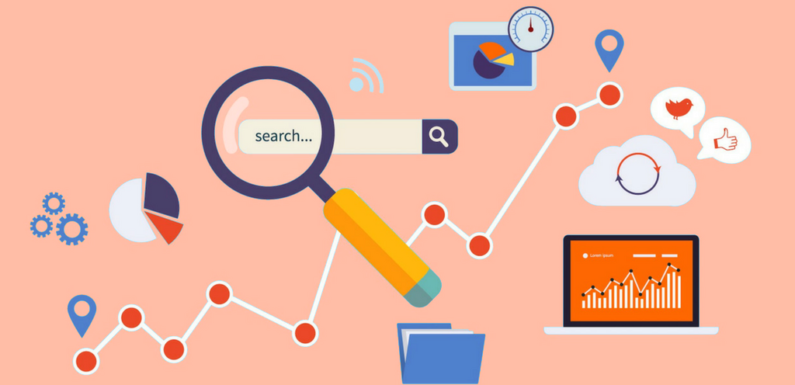 I am sure you must be well aware regarding the fact that big data is having a huge impact on the world today, be it in terms of socially, logistically, and everywhere in the business sphere. And to be very honest, SEO is just one of the areas of business marketing that is being attacked and affected by big data on the continuous basis.
First of all, let's have a quick overview of what big data actually is
In simple words, big data is the collection and analysis of vast sets of data that can be used to improve how we approach related problems. Over the past few years, it has become a major part of the decision-making process for several reasons like:
Data storage in the cloud makes it easily accessible to everyone
More options for analyzing unique and distinct data
Availability of the necessary infrastructure needed to process large amounts of data
Social media platforms can aggregate more data about individuals
Growing societal acceptance of transparency, which makes institutional data standard
How does Big Data impact SEO?
There are many big data companies and organizations out there, but Google is widely considered to be the first major one, do you know why? Google has become the company it is today by analyzing large amounts of data, creating automated interfaces and providing information for their customers. And it is assumed that the future of search will be determined by all of this data. Consequently, it will also determine the manner in which organizations optimize their sites and content. Big data is what makes the growing amount of content online decipherable and it is how small organization are now able to compete with industry giants through well-calculated content strategies. So choosing a reliable Big Data consulting service provider is always a wise decision to make.
The link between SEO and Big Data
Down below I would like to mention just a few ways SEO and Big Data can work together to produce concrete results:
New optimization tools
All thanks to big data, small companies have access to a number of optimization tools that can help them to optimize pages and maximize their conversations. For example, A/B testing tools check different versions of one page in order to discover what works and what doesn't. Apart from this, you can even use a handy SEO report dashboard that allows one to track all data from your analytics tools in one place. In fact, such tools will save you more than a few hours every month doing time-consuming copy-pasting and allow you to concentrate on other important aspects of marketing strategy.
Create better user experiences
Over the past few years, one can see organizations focusing on getting a better ranking in search engines and following a unique set of formulas for improvement. Getting a top 3 ranking in Google is still a top priority for most companies but if something has changed it's the way in which organizations attempt to climb to the top.
User experience is now one of the most important factors when it comes to search engine rankings. And do you know what the best part is, with big data one can easily find hidden patterns and access data to create better user experiences and engage users more than ever before.
More tangible competitive analyses
Big data gives your business a chance to conduct more accurate competitive analyses that could drive better results in terms of advertising, marketing, and branding.
How is big data changing SEO?
Content is Becoming Data at an Exponential Rate- In the general scenario, content is nothing but just a published information. But with the increasing importance of big data and SEO, thinking about content as quantifiable entities has become a major concern. It may quite interest you to know that by turning content into data, search engines can easily analyze it and deliver the relevant answers to which people are looking for.
Due to which you will find more structured search engines, analysis of semantic information has lead Google to develop rich snippets, local search packs and other unique results that offer more value for searchers.
Big Data Offers Deep SEO Insights- Fortunately, with the increasing importance of big data, SEOs can keep track of and analyze keyword, on-page optimization, backlinks, and other important areas of search to optimize their efforts, such as:
Local SEO
Mobile optimization
Compliance with quality guidelines
Global SEO
Content marketing
Custom Analytics are Becoming More Precise- Whether you are a marketer or an SEO professional, gaining more conversions is your end goal. With Google Search Console, Bing Webmaster Tools and other analytics systems, SEOs can see how their own web content is situated in the larger network of content data, and make adjustments based on their unique performance.