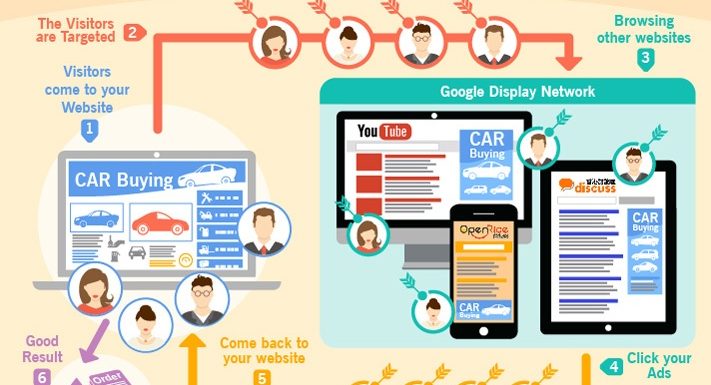 Getting the desired data or information as and when needed that helps in making critical decisions is a sign of power. In the modern day world of smartphones and internet, every consumer wants to make well-informed choices and get the maximum value for each penny spent. For a business, this warrants special care and strategy to promote its brand and provide value-added products and services to its customers with maximum ease and flexibility.
Consumers prefer to procure their desired products and services of the popular brand. With the increasing competition and availability of multiple choices, consumers can make decisions or leave a company's site on the drop of a hat. Remarketing ad campaigns are designed to target the ads to those people who have visited your website or used your mobile app without buying anything. Thus, these ads can help bring the potential customers back and increase your ROI on the digital marketing.
Here are top reasons why you should consider hiring a top-notch PPC company for getting white label remarketing ads services that will enable you to gain maximum benefits:-
#1 Reminds your prospects about your brand at the time when they are most engaging
Expert PPC professionals of a certified PPC company would analyse your business data and target audience and will create a strategy for building a successful remarketing campaign. He or she would take care of all factors and this would facilitate you target your ads to the group of people you want and exclude the group that you do not want to target.
Also read: How Agencies Are Making 250+% ROI for Clients with White Label PPC
#2 Facilitate you to expand your clients' base
Remarketing is the best way to engage your customers and convert them into prospects when they are most likely to make the purchase. This will help you boost profits, enhance brand awareness and expand your clients' base thereby empowering you to build a powerful and popular brand.
#3 Helps you realize your specific promotional goals
Designing and deploying a successful AdWords campaign would fill the gap between your promotional goals and the existing reality. With a white label remarketing ads agency providing you instant and measurable results and helping you earn new links like the PPC campaign, your company would get into the forefront of competition letting your brand stand out from the rest.
#4 Create multiple ads in text, image and video format
Making multiple ads variations and remarketing those ads on different channels like on Google Search, Gmail or YouTube and Facebook will increase click-through rate (CTR) and streamline your brand promotion by engaging your prospects in different ways.
#5 Enables you to reach to your potential customers easily when they are looking for you
With short attention span and multiple factors involved in the decision making of buyers, businesses are left with no choice but project their products and services in an attractive way and ensure that their clients get the maximum value of their time and money. At times, your prospects may find problems or need a little more insight before finalizing the deal. Remarketing ad campaigns will make possibleto get access to those clients and facilitate them in making purchases.
#6 You can keep your remarketing cost down and gain the most from it
A renowned white label Google remarketing ads agency will help you gain the maximum benefits of remarketing on a reasonable cost. This will enable you to save your precious time and money and achieve your advertising goals on a price that does not run wild.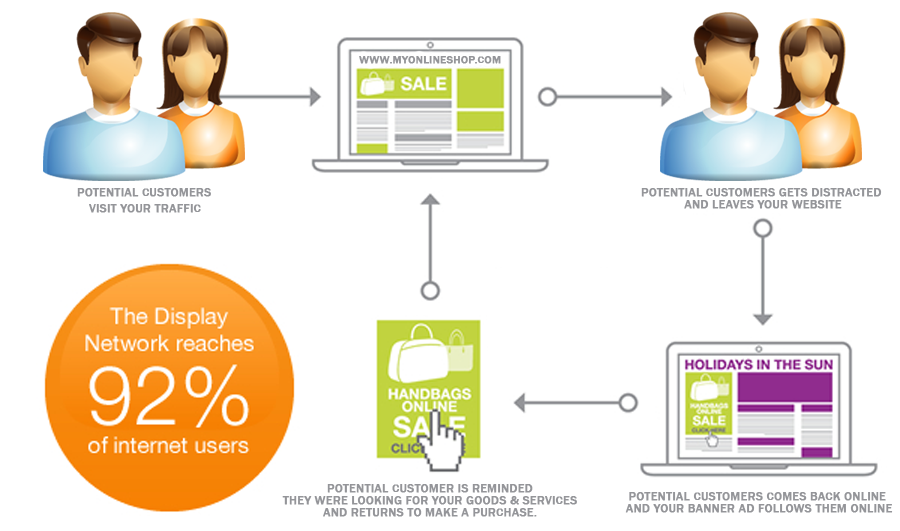 Conclusion:
When it comes to increasing more traffic to your site leading to maximum conversions, remarketing is a simply unbeatable strategy for all digital campaigns. This article enumerates several benefits of a successful remarketing campaign that can change the landscape of your business promotion.