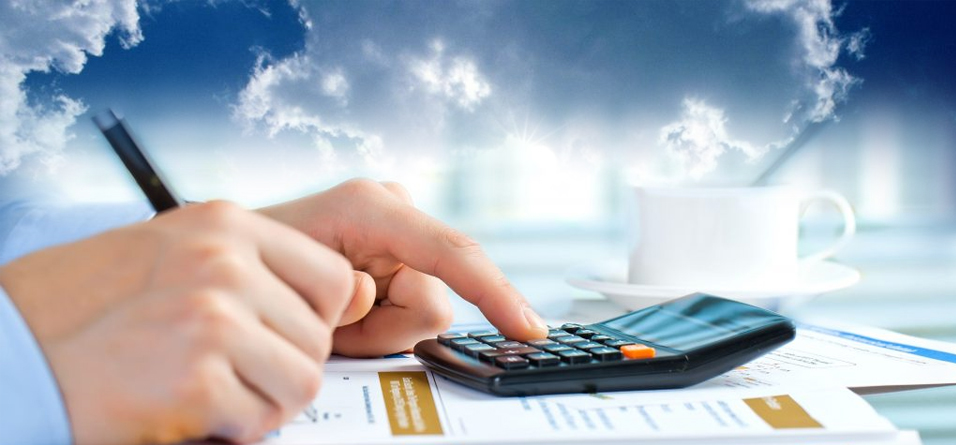 On this Earth, along with those rare Homo sapiens who consider accounting as an interesting, exists people like us, who get goosebumps just by the idea of managing accounts. Much to our benefit, technology has hauled out the complexities of accounting. Now businesses can ditch their spreadsheets, get cloud backup, and streamline many processes with a few clicks. What's more, it will be timesaving and error free.
Discussed here in this post are some of the most effective accounting apps, especially for the small businesses that can actually make account management fun.
QuickBooks Online
If you are looking for an online software that can help you pull off different financial accounting tasks, including expense tracking, invoicing, report generation, payments, and so on, QuickBooks Online is the best option to choose. The software effectively imports data from Excel or CSV files.
Furthermore, it enables you to keep tabs on all the changes and keep them in its Audit Log. The users can view the transaction history, along with the edits made to the transactions that are already approved. This feature can come handy, particularly when you have to rectify the mistakes made or check the intensity of mistakes. QuickBooks Online also allows its users to create an automatic backup of their accounting data online with cloud storage.
FreshBooks
Flaunting a user-friendly design, this software is easy to understand, even for people who have no strings attached to any accounting software previously. FreshBooks comes with a simple dashboard packed with handy features and amazing aesthetics.
FreshBooks can be used to create professional, impressive invoices while creating credit card payment support. Some other worth-trying features powered by FreshBooks includes estimation, repeat invoicing, and convenient snail mail distribution.
Unlike QuickBooks Online, FreshBooks—in its $19.95 monthly plan—offers features just for 25 clients. You have to upgrade to other plans to exceed the number of customers.
Xero
It is an accounting software aimed at serving as the efficient way of account management for small businesses and startups. The software feeds all the financial transactions of your company into its database and connects them to other transactions.
Xero allows its users to keep tabs on every single action and events occurring on a bill, invoice, PO, transfer, quote, or any sort of transaction, as expected from an accounting system.

The aesthetically pleasing dashboard helps get a complete, user-friendly overview of key accounts, upcoming bills, income and expense reports, and pending invoices. Xero powers its own add-ons to help the users get facilitated with app functionality.
Moreover, you can link your XERO account with Receipt Bank (to monitor email-based regular invoices) and Expensify (your personal expenditure tracker) available on the XERO's app store.
KashFlow
It is a powerful, feature-rich app helping UK business owners in their accounting processes. It understands the user's needs and only includes the most in-demand features. Moreover, the tool also comes handy in managing UK taxation through VAT reports. KashFlow automatically links to the user's PayPal account and stores the information regarding purchases, transactions as well as the suppliers. You can either use this information to create new customer/supplier records or allocate the payments to present invoices.
Wave accounting app
Are you looking for a getaway from hyper-complicated bookkeeping tools? Wave accounting is just the right software to lay your hands on. Devised especially for small business with limited staff (less than 9 employees), the software creates, deliver and track the invoices so that you can always stay mindful of your account status. Wave accounting system also enables the users to collect money, and choose the desired template as per the nature of their business. It automatically sends invoices via email and enables the users to receive their credit card payments.
Zoho Books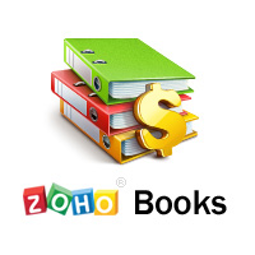 Small businesses do not need complex, expensive accounting software, yet they need software with sheer scalability that can grow as their business grows. Being a simple, easy-to-use online accounting software, Zoho book is a must-try accounting software. It syncs with the user's accounts and handles all the basic accounting tasks, allowing the users to generate and mail invoices, create reports, and monitor disbursals and time.
You can leverage on Zoho Books to the fullest by incorporating it with other Zoho business apps. Zoho Books, when used with other apps existing in its Web app ecosystem, streamlines many daunting and time-consuming processes concerning small business accounting.
Sage One
It is an online software that covers all the accounting needs of businesses. The interface is labeled clearly with easy to find features. The software enables its users to keep an eye on your sales, expenses, as well as the cash flow. Moreover, it also makes creating invoices and quotes super simple. The invoices can be personalized by adding a logo. Users can also add notes and terms.
Sage One is famous for its simplicity. If you do not like bookkeeping, Sage can fairly help you organize everything with utmost precision.
To wrap up:
Technology is revolutionizing at light's speed, and with the advancement it brings, the software development experts need to encounter many challenges to come up with the valuable features constantly. However, businesses are driving more and more benefits from such software. This saves them a considerable amount of time that they can invest in other valuable business tasks.