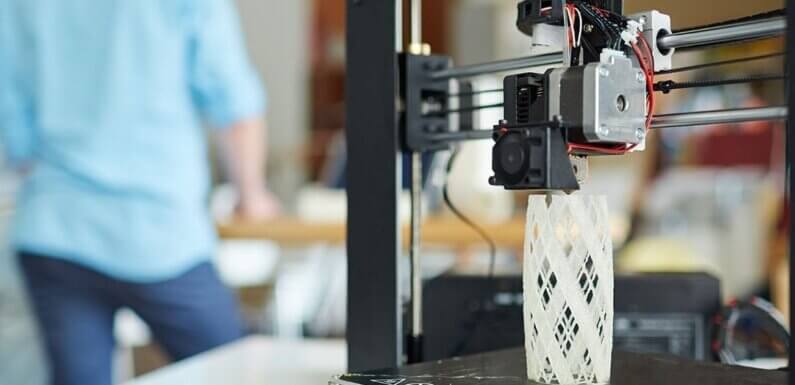 A 3D printing software is used in the printing of 3D objects created using 3D modeling software.
It translates the 3D model into data a 3D printer can understand.
We often refer to 3D printing software as slicer software because it breaks down a 3D model into various sections, allowing the printer to create an object slice by slice.
Did you know the 3D printing market's world-wide size is expected to reach 4.52 billion U.S. dollars in 2021?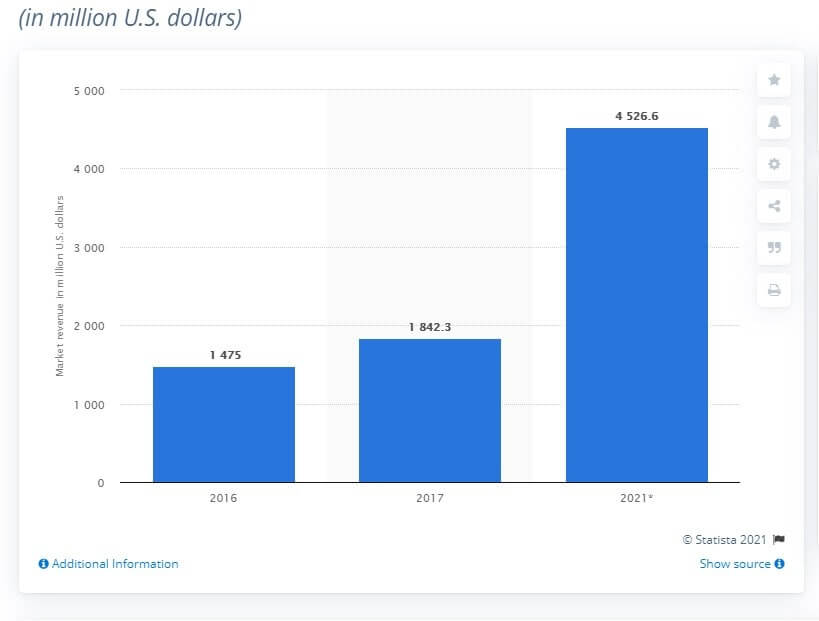 Role of printing software in 3D Printing
3D printing is a method of creating 3D objects from a digital 3D or CAD model.
There are various software available in the market that let you create and print 3D objects. Some of the supported file formats include .obj, .stl, .x3d, .vrml, and many others.
This article has rounded-up the list of best 3D printing software that you must check out.
List of Best 3D printing software
Before discussing our top picks, let us go through a short selection guide because choosing the right 3D printing software is as crucial as selecting the best 3D printer.
This quick guide will ensure that you will opt-in for the best 3D printing software from various options available in the market.
How to choose the best 3D printing software?
Think on Industry and Application
Firstly, you must see what and how you want to use 3D software. Broadly categorizing, the 3D design software is divided into two categories:
CAD software
3D modeling software
Even though these terms are used interchangeably, they are not the same tools. CAD is often used for automotive, aerospace, aeronautics, architecture, or anywhere where the final product's mechanical properties play a crucial role.
3D modeling software offers more artistic freedom as mechanical limitations do not bind designs.
Think on the type of 3D models you want to make
As we read earlier that 3D modeling software is used in different scenarios and CAD in different. While CAD offers ease of iterative redesign and accurate drawing for manufacturing, 3D modeling software allows digital sculpting and organic geometry creation.
Therefore, go for the software that meets your industry requirements.
Now let's jump on to the main discussion,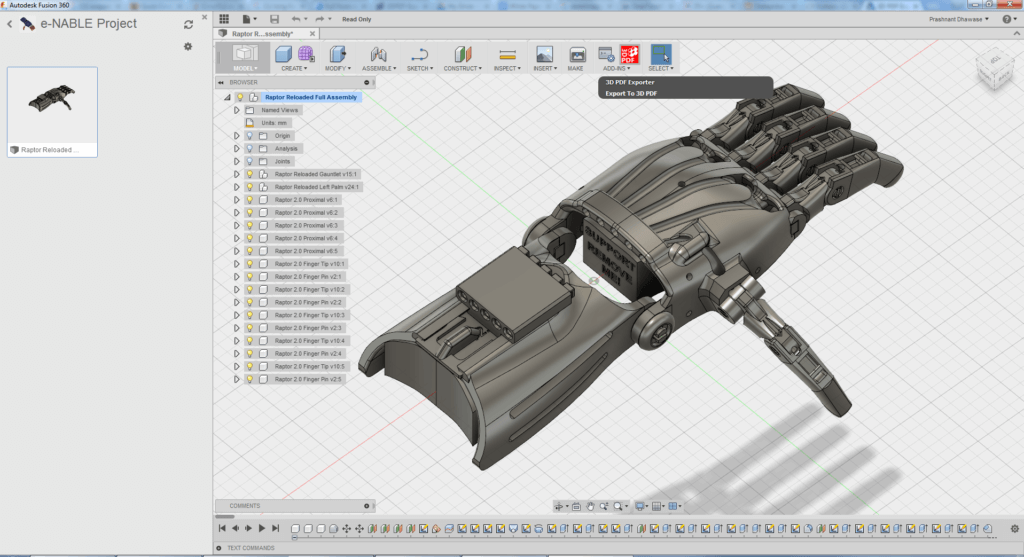 Autodesk Fusion 360 is amongst the best 3D printing software available in the market. It is the go-to-choice of mechanical engineers, designers, and machinists across the world.
It is best suited for the production of highly efficient mechanical parts.
Autodesk Fusion 360 streamlines the product development process to ensure smoother and faster delivery of premium quality products. You can leverage simulation to ensure early testing of the design for functionality.
PROS
It is ideal for technical design jobs and works perfectly well on the cloud with multiple users.
You can easily create assembly parts with the help of Fusion 360.
It is free with full features – great for a budget-restricted start-up organization.
CONS
Even though it is fantastic, it gets laggy while on slow internet connections.
It uses a vast amount of your memory.
Its sculpting and retopology features are not as updated as to its competitors.
FreeCad is an open-source program that has evolved a lot over the past few years. It comes with lots of modules created by different users that let others perform various tasks.
With the help of FreeCAD, you can easily read and edit various formats like STEP, IGES, STL, SVG, DXF, OBJ, IFC, DAE, and many others.
You can easily simulate mechanizations, render, simulate robot movements designed in FreeCAD.
PROS
It is similar to the standard CAD software
The 3rd party module enhances the features
It supports full 3D preview functionality
CONS
It sometimes gets unstable
FreeCAD has a steep learning curve
The complex UI often gets confusing
Cura is fully open source and can also be extended via a plugin system.
It is extremely easy to use and lets you manage the most crucial 3D printing settings in a clear interface. If you are a beginner, start in the 'Recommended' mode for getting started quickly.
Want to have more precise control over the printing settings? Switch to the 'Custom' mode, where you get to tweak more than 400 settings. This slicer is continuously being updated as new versions are released.
PROS
It has a high print quality
It is easy to use with dual extruders
Silent work 50 dBA
CONS
It takes a long print time at default resolution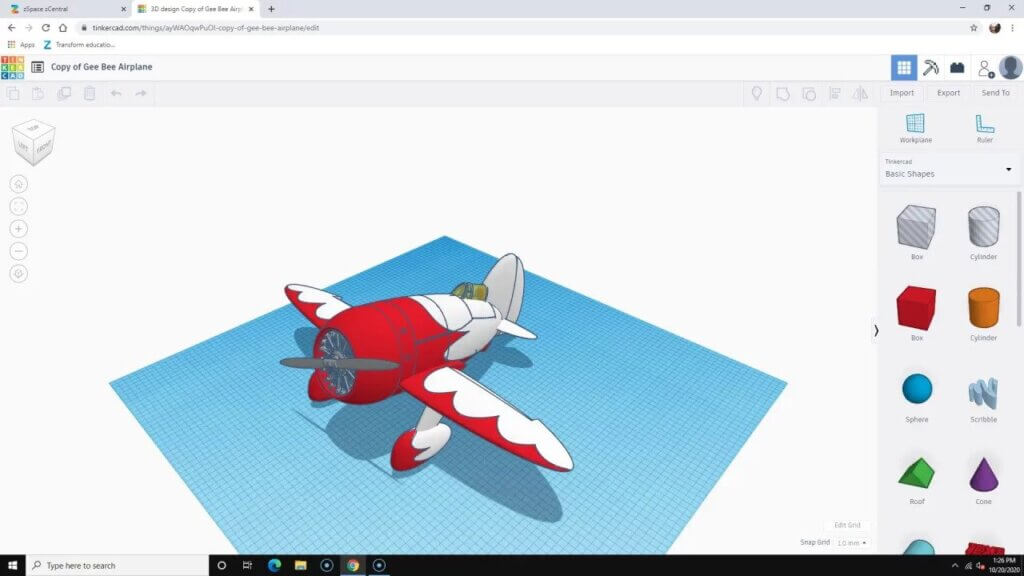 Tikercad is built to allow anyone to create 3D printable models, and it serves as an introduction to solid modeling.
This browser-based 3D design app is full of tutorials and guides to help aspiring novices get the designs they are looking for.
A library full of literally millions of files can be easily manipulated as per the needs. It also comes with direct integration with 3rd party printing services making your job much more comfortable.
Even though it is too simple to the point of limitation, you can go for it if you want to learn about 3D modeling.
PROS
It is effortless and fun to use. There are various 3D models created by the vast community.
It is compatible with 3D printing and is a proper tool offering reliable 3D files needed for printing.
It is a must-have tool for STEM teachers offering both electronics and coding features in the desired way.
CONS
It is an online tool, and when the internet stops, it may be a problematic situation.
It is meant for beginners as its capabilities have a limit.
Rendering options are limited, nearly none. It does not even have a lighting feature.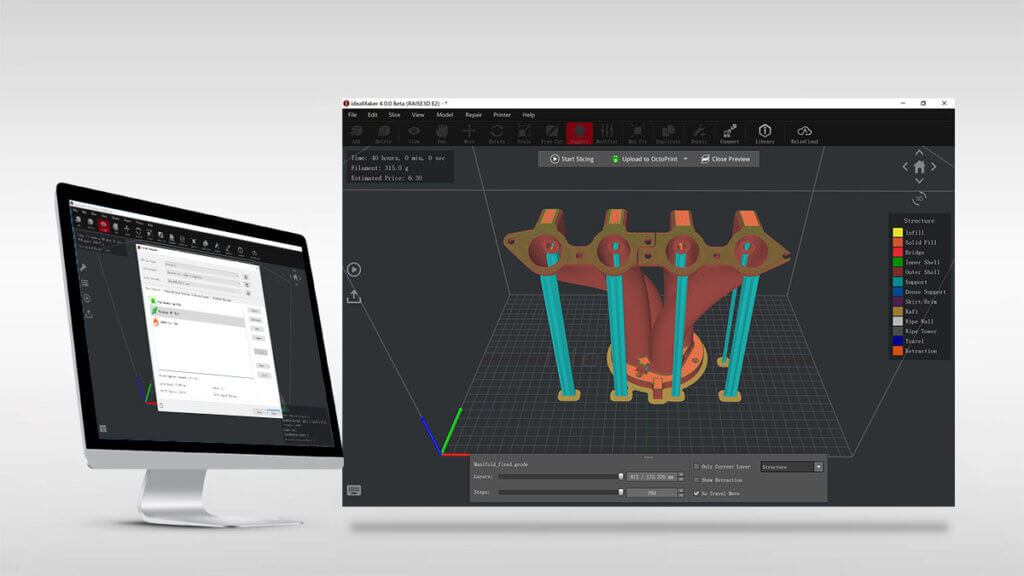 You can go for ideaMaker to create your beautiful 3D masterpieces.
This 3D printing software offers auto-layout to print multiple files. In addition to that, ideaMaker is compatible with FFF 3D printers.
It offers a print job and remote monitoring management – making your job 10x simpler.
With support for languages such as English, French, German, Russian, Italian, etc., it can be used by 3D artists without any hassle.
Some of the supported input file formats are OBJ, 3MF, and STL.
PROS
Automatic presets allow users to select a pre-made profile for the material you are printing on
This software makes it super easy to put your ideas on the computer
CONS
It takes a little while to load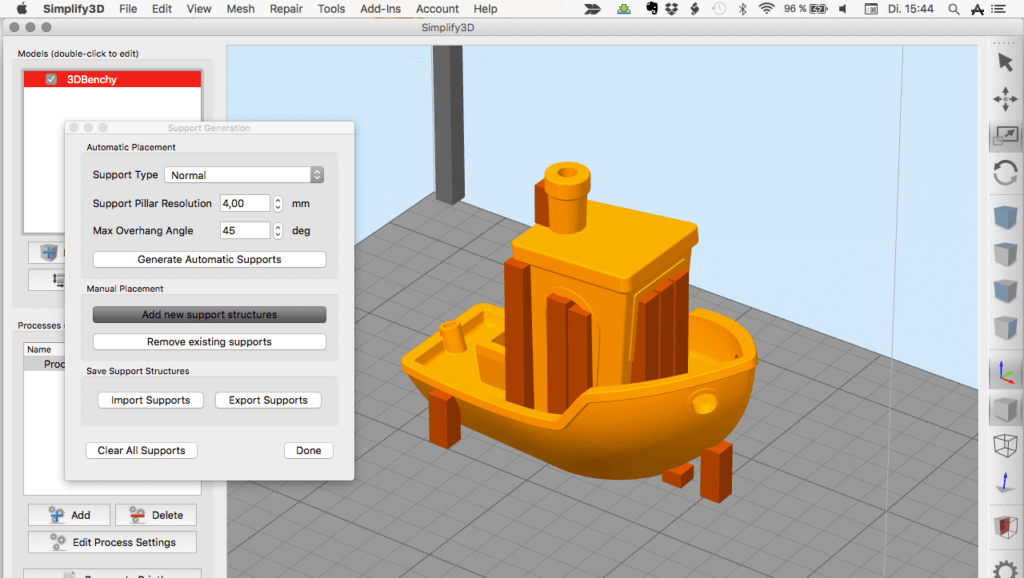 SIMPLIFY3D is a commercial 3D printing slicer software that comes with powerful advantages over the free options. It is meant for anyone in the business of 3D printing as it offers the best quality prints from the 3D printer.
It is compatible with almost all the 3D printers available in the market, something that other software may not.
Speed is another reason behind its popularity in the 3D printing domain.
PROS
Simplify3D's customizable settings and processes are segregated into 12 tabs, making it incredibly intuitive
Its user interface is extremely easy to use, even for the beginners
Simplify3D users do not experience issues with RAM as compared to its competitors
CONS
Even though it is a minor issue, but it does not have an extensive cloud library of downloadable plug-ins
It does not extend support to X3G or X3D file formats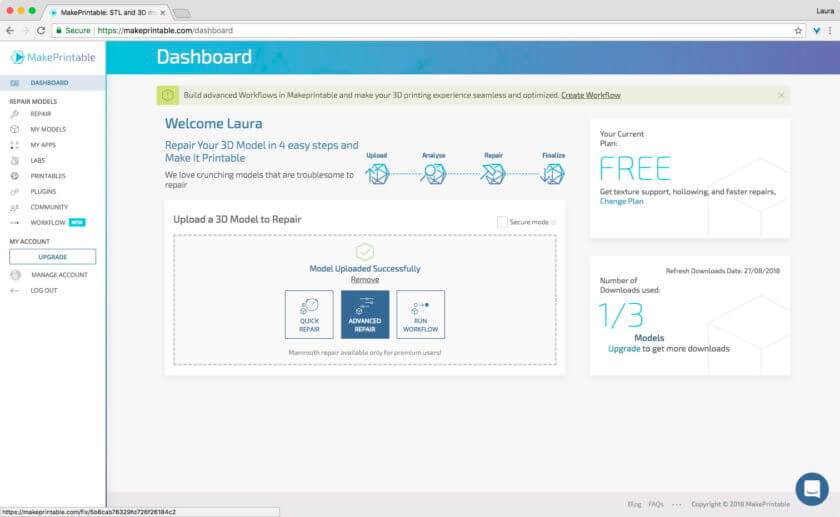 MakePrintable is a cloud-based solution that is capable of analyzing and repairing 3D models for 3D printing. It streamlines the process between 3D content and 3D printing.
It is extremely simple for anyone to get into 3D printing with MakePrintable.
MakePrintable is handy for 3D hobbyists, engineers, makers, and 3D enthusiasts. If you don't want to spend time repairing wall thickness or solidity issues, this software is just for you.
PROS
It is extremely easy to use, even if you are a beginner
You can use it for printing 3D models in no time
CONS
It gets laggy at times
It sometimes gets unstable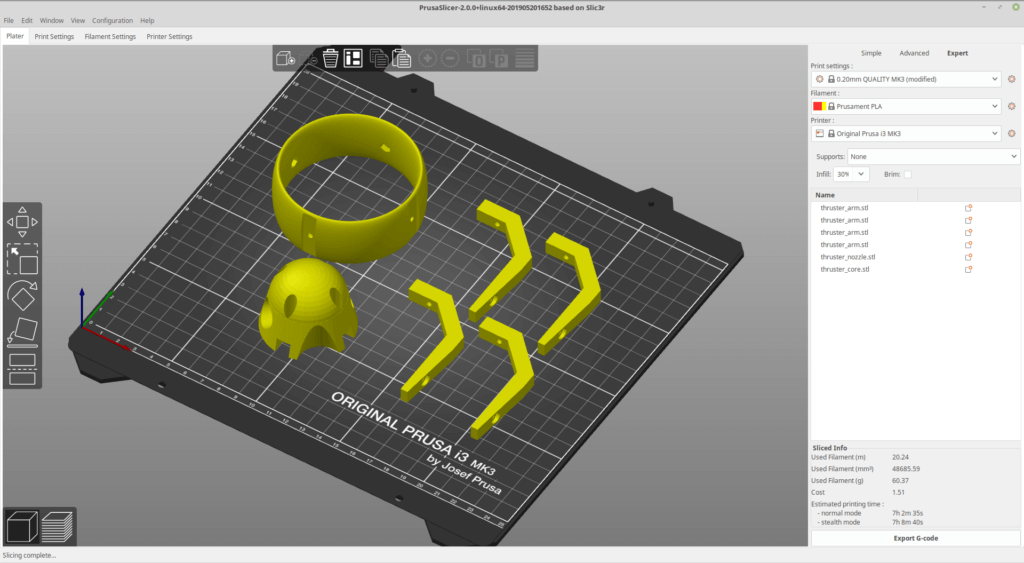 PrusaSlicer not only comes with various alterable settings, but it also has multiple handy features to make your job easier.
This software can be used for both FDM and resin printers. Some of this software's key features comprise customizable support structures, multi-material support, and smooth variable layer height functions.
PROS
It comes with a conditional G-code and modifier meshes
With the print host upload queue, sliced files can be pushed to the OctoPrint setup and then printed one after another.
PrusaSlicer has settings to connect with FlashAir (an SD card with Wi-Fi capability)
CONS
It has a steep learning curve
It takes a little while to load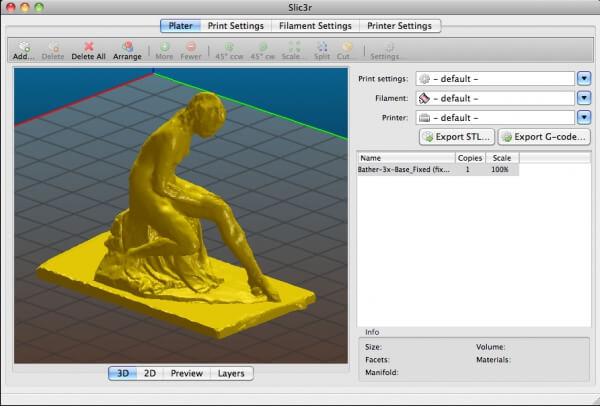 Slic3r comes with a real-time incremental slicing feature, 3D preview, and various other options.
It is amongst the widely used 3D printing software across the world.
With the help of incremental slicing, you stay assured that the slicing does not need to start from scratch when you alter the settings. You have to recalculate the G-code for affected parts.
Slic3r ensures that the output is a fast, flexible, and precise slicing program.
PROS
Open-source software and free to use – best for organizations with budget issues
Offers robust and intuitive features for editing 3D models in real-time
Users can easily view the infill patterns of the honeycomb structure
CONS
It is a bit lengthy for beginners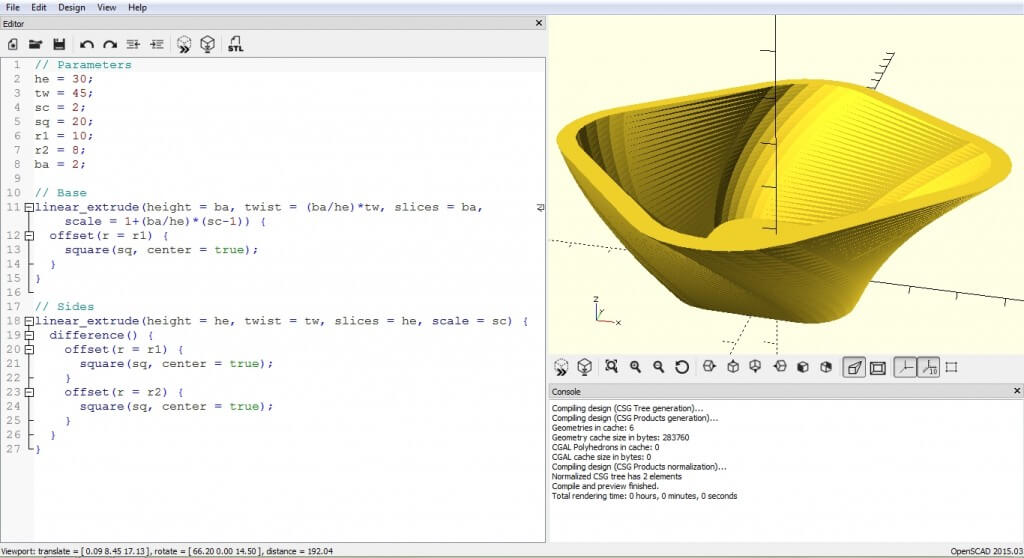 OpenSCAD is an open-source 3D printing software used for creating highly efficient and reliable 3D models. It is best-suited for professionals because you need to have appropriate knowledge of descriptive language to work with it.
OpenSCAD comes with Constructive Solid Geometry (CSG) and Extrusion of 2D outlines. You can easily create simple shapes and designs that are parametrically defined priorly.
PROS
It has a high precision modeling
A large amount of community support makes it worthy of use
It extends support for algorithmic modeling
CONS
It has a nonstandard UI
To use it, you need to learn its programming language
It has a limited preview functionality
WRAPPING UP
These are some of the best 3D printing software of 2020. While all of them are extremely good and useful, you can choose the software based on what best fits your requirements.
As they say, there is no 'one size fits all' approach in the designing and printing areas.
It would be best to consider which industry or niche you are working for and then choose the software accordingly.
Lastly, let us know which software you are going to use for 3D printing by commenting below.