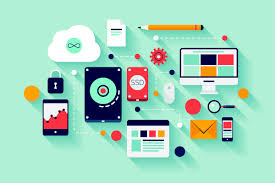 It is great sight to see a lot of latest phones and devices in the market. If you are looking forward to developing an effective mobile strategy for your business, your search starts here. Thanks to online sites, platforms and shops, things have become pretty easier than before. We do not have to go one shop to another to know about price. Now you can step up online store and browse prices, features and everything by visiting an application on your phone. It is really amazing. It is convenient, efficient and time-saving as well. So, if you are going to see your business successful, you are recommended to think about app development now. To not only double the number of your customers but also retain present customers, your personalized mobile app can help you achieve your business goals effectively and quickly. You can increase return on investments by leaps and bounds.
The brand or manufacturer depends very much on its popularity and brand awareness. People often get their hands on the brands that they have interacted very often. Secondly, they also consider usability and the presence of the brand across several channels. It goes without saying that Unilever and General Motors are considered to be the most favorite brands of audiences. Do you know why? It is because they have effective marketing strategy and presence across various channels. When you want to marketer and advertise your business, you cannot ignore app development. It should not be exaggeration to say that great brands like CNN and Honda meet all expectations of their customers and leave no stone unturned to provide them an Omni-present digital experience. Whether your business is about e-commerce, entertainment or health related niche, you can always engage your audience by developing user-friendly mobile apps. It is interesting to note that all everybody has a smartphone or device on their hands.  The reason as to why people like to use apps is because these mobile apps provide a unique style, performance and features as well. On top of that, apps are considered to be the fastest medium to connect with your customers – you can offer them new services and ask for their feedback as well. It all happens in the real time.
Apps – Android or IOS – have turned out to be the only platform where brand owners and customers can interact.  It is amazing opportunity to make the most of.
As far as security of your information is concerned, you do not have to worry about anything. Thanks to efficient security standards, clients' information remains secure while app owners can always manage the users easily.
If you think that your business is about new trends and developments in the industry such as Stocks business or fashion store, app development gives you an excellent chance to communicate with your audience in real-time. Keeping in view the pace of mobile technology, your business will soon cease to be competitive if you do not take the bull by its horns and devise your mobile strategy.
Summary: In order to outperform your competitors in the industry, having a mobile strategy will prove to be very beneficial.
Author Bio:
Addison is blogger and writer at TheOneSpy Blog. He is a passionate technology writer and contributes towards mobile security and cell phone spy software. if you want to know more about him follow him on Twitter. @Addisonalbert55