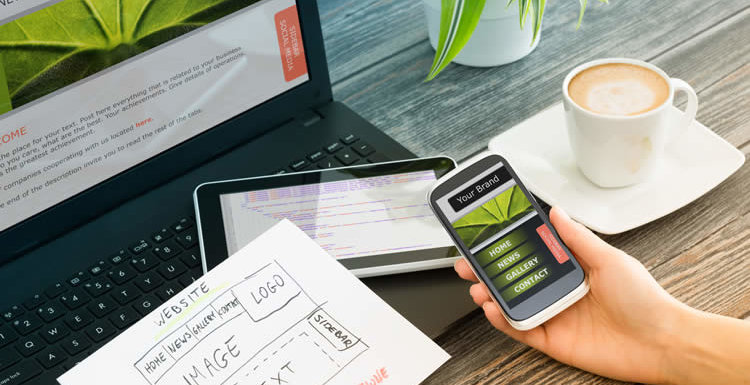 In the present tech world, being a UX Web designer is now one of the most sorted out working profiles. That people want to be a part of. There are so many aspirants willing to be a part of this major world and half of them are practically clueless regarding the real deal. For that, being a UX pro is more like designing a website to make it easily understandable and navigable for the users. However, the reality is far from being this simple and you will come to know more about it once you start working with the pros and delve deeper into this realm.
The digital marketing companies are all set and ready to serve you with the best UX Jobs but you have to be absolutely clear of the choices that you are aiming to make over here, before finalizing on the proposals. You have to love your users before heading towards UX profiles. As it can be understood from the tile of the job role, your user will be more like your God and you have to work to impress them. So, being a pro in UX platform does not seem to be that easy at you might have thought about it. Going deep into understanding can help you come across the most sorted out option over here.
Rewarding challenging and more:
Playing the role of a UX designer is challenging, lucrative, rewarding and even interesting, to say the least. you are about to come straight face to face with people of various mentalities and about to learn quite a lot from them regarding the software you are planning to design for the compelling web and mobile experiences.
Being a promising and remarkable UX designer is always a perfect mix of technical, creative and social skills.
You have to be extremely comfortable with Sketch and Adobe as you are here to interact with a live group of users and then analyze their interactions with the prototypes, mockups, and wireframes.
Planning to be a professional UX designer is not that of an easy task as you think it to be. But, if you are in love with the work you do, then taking up challenges and working on it won't be that difficult of a task.
Basic description of the job to work on:
You might want to know what UX designer actually plans to do. Unfortunately, there is no commonly accepted definition in this regard. Most of the UX designers will often agree with their task be a perfect mixture of art. And science on how the users experience any product from beginning to the end. UX designers are always using programs like Sketch, Photoshop, and Illustrator for creating storyboards, mockups, sitemaps, and work frames and then get to finish the product and get it tested with the users.
Learning the difference now:
UI and UX are two of the major parts while designing a website. And can mostly be combined into presenting single roles within the companies. These two sections might overlap quite a bit, but they are not the only one and have some differences on their own.
While the main function of UX designers is to focus on the area of user experience. Which is the journey of the user through multiple interfaces of these products UI. Or the user interface designers will generally focus on how the users get to interact with the visual elements and even cues of products.
For example, try to say it with the area of car design. In this regard, UX designer will always be in charge of ensuring. That the entire journey of driving a car, right from looking at it and then sitting down inside. On the other hand, the work of UI designer is to feel concerned with the way the driver over here is subject to interact with the car under various levels of touch and sign. They are the one to be sure that dashboard icons of the cars are clear and in a logical manner.
Traits of the available greater UX designer:
While searching the internet, you will come across so many experts claiming to be the best UX designer of all time. They can come from any walk of life and with any form of basic background. However, there are certain traits. Which will help you to know if you have selected a reputable UX designer over here or not.
UX design will always feel not just working as a hobby but will define their projects to be a calling. They are genuinely fascinated with the patterns followed over here and how well these things are going to work. They will be sure on how users might interact with the products.
For designing every possible product. You have to feel the pain and frustration of the user to be a pro in the UX designing field. The experts will put them in the shoes of users just to understand why something is not working for them. Even though when the possible traits seem fine under naked eyes.
The UX designing field is a perfect collaborative work of a team with so many other departments and roles. Which will be including users, UI designers, C level executives, programmers, and even stakeholders. This form of service will also require a promising feedback amount from all the major parties. And the applying that feedback in name of just creating something a bit more beautiful.
Self-starting is yet another interesting feature that you need to look for in a UX designer. Before giving them a project to work with. They are likely to train them in various fields and learn to work on own for a while in figuring out things and creating a portfolio.
These are some of the major points, which will help you to clear out your thoughts about a UX designer and help in offering you with the best response around here for sure. The more you research, the better you will learn about them.