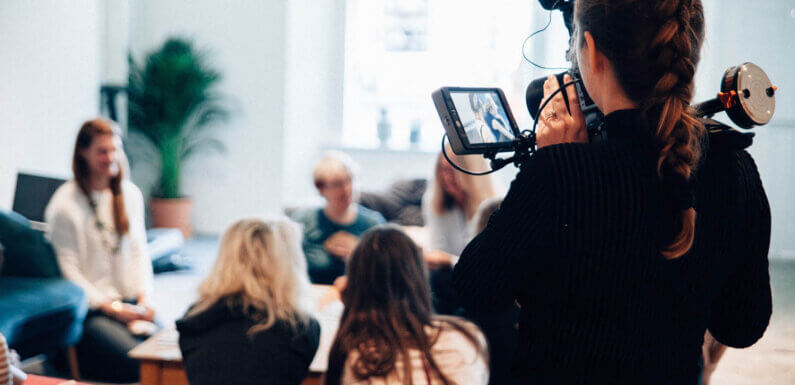 Videos are one of the most loved forms of content presentation as it helps you put out the most amount of the information in the shortest span of time. As a digital marketer, you would want to accommodate video in your B2B marketing strategy as it is an investment with high ROI and helps to engage with prospects and customers.
You might think that videos would not prove to be effective for business associates and are generally a part of companies operating in B2C. However, you will be astonished to know the statistics that prove video marketing works equally well for a B2B setting too.
According to a poll conducted amongst digital marketers by Microsoft's professional social network on video marketing for B2B brands, these are the results:
Around 93% of people said it helps to encompass creative storytelling opportunities
On average, 62% responded it helps build brand awareness
78% of people agreed on getting higher quality leads.
While the purpose of forming a viable video marketing strategy is the same for B2B and B2C brands, the content and the approach for both of these settings is different. B2C videos are fun and engaging compared to professional and educational videos for B2B brands.
What is video marketing?
Video marketing is a versatile tool. Along with proving to be an effective channel, it helps raise brand awareness, engage your audience on social media, educate your prospects, enable selling through testimonials, and help make the decision process of customers fast. Videos can in fact be used throughout the whole sales funnel from helping you to generate leads to drive conversions.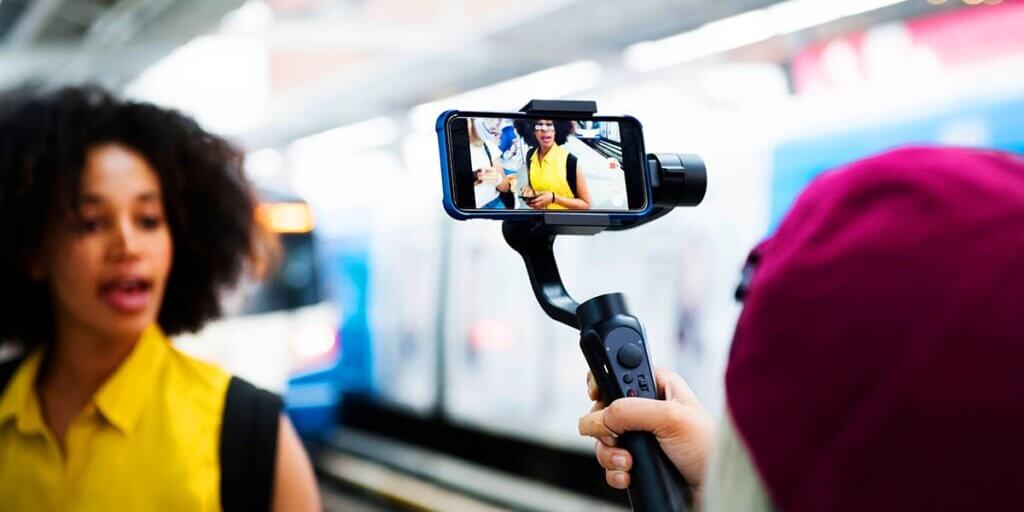 Types of videos to produce for B2B marketing:
Brand videos
Case-study videos
Testimonial videos
Product or service video
Explainer videos
Benefits of Video Marketing
One of the most consumed forms of content, videos in the B2B setting target consumers who tend to be more aware and do a significantly high amount of research. Hence, here is why video marketing is amazingly effective:
Drives traffic
Nurtures prospects
Provides detailed knowledge to customers
Improves customer engagement
Increases audience retention rate
Helps create remarketing campaigns
Tap clients at different points in the B2B sales cycle
Complements other marketing efforts including SEO, blogging, social media.
Help shorten long-sales cycles
Creates a long-lasting impression
Enhances search ranking
Aids account-based marketing (ABM)
To get into more detail of the last but two points, publishing a video helps you get free exposure in the search results that you need to leverage on. Use the best SEO practises and you will see that video results frequently appear in the top of the Google searches helping your brand get better rankings.
We all know that B2B business is about targeting specific prospects and therefore a personalized ABM strategy makes more sense. People tend to get thousands of messages/emails every day, adding a video in your email will help you stand out. Hence, customized content in a video format will drive the prospect's decisions faster.
To highlight it, videos are the type of marketing content with the best ROI
Steps To Create a Video Marketing Strategy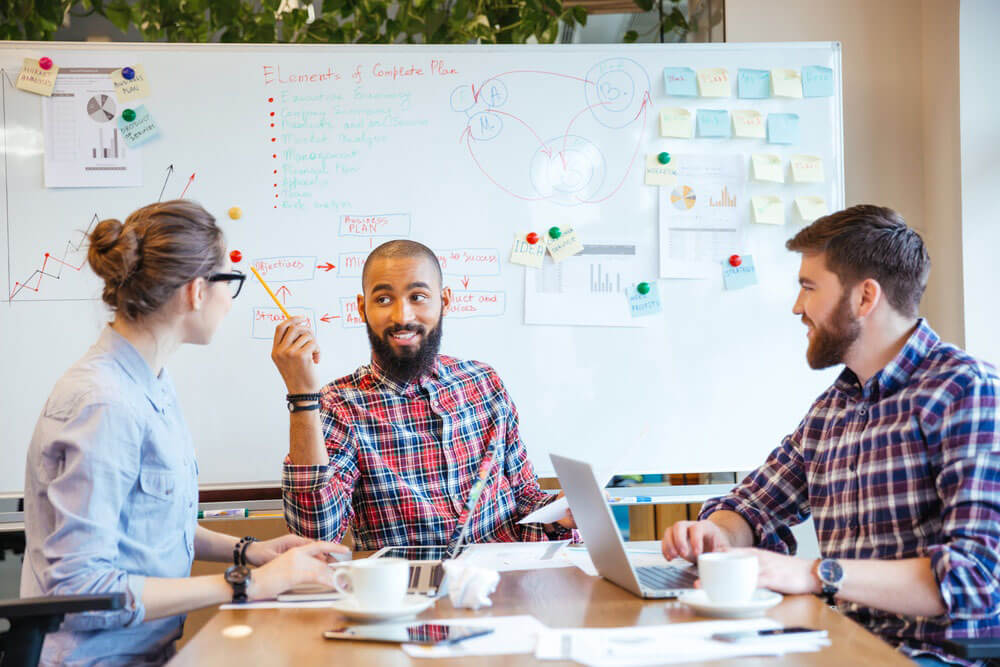 As discussed, there is a high amount of importance of video marketing for B2B businesses. Around 68% of organizations were willing to increase their investment in video marketing last year, as highlighted in a study by Heinz Marketing.
Operating in the B2B field, you might face it challenging to create videos that have a wider reach. Therefore, before you begin with framing your B2B marketing strategy, it is crucial for you to know and define your target audience. Understand them and their preferences to create content that resonates with them.
Now, here's how you can frame your video marketing strategy.
1. Define your marketing objective
Know what is the purpose of the video that you are trying to create. As Stephen Covey says, 'begin with the end in mind', this means that outline what you want to achieve out of the campaign before you start to plan it. Doing this will ensure that your account for the ultimate aim in all the decisions that you make for framing the video marketing strategy.
It is always recommended to have only one single goal in your focus. This helps in keeping the content and the style of video in alignment. Having too many goals to achieve will mess things as you will keep shifting your focus regularly. The key is to also consider the phase of the sales funnel that you are targeting through your video content strategy.
2. Outline your resources for the strategy
Before you begin with the process of creating the content, calculate the time and the cost of the video production. Decide on the type of video format that you want to pursue to meet your desired aims. List down what all will be needed to accomplish the task.
Figure out if you want to create the video in-house or whether you would want to outsource the process. Making a payment to outside experts would make it more affordable as you would not have to invest in specialized equipment, professional videographers and scriptwriters, or bear any other overheads. The point is to make a decision after accounting for your budget, available resources, any limitations, or present opportunities.
3. Decide on the publishing channel
Once you have your target audience defined, and you know the goal of your marketing strategy, the next step is to choose a platform where you want to publish your video. Select a channel which will make it easier for you to reach your target audience and maximize your outcomes.
Initially, if you are producing only one or two types of B2B videos, it is better to focus on one platform and build the audience there. Apart from the video content that you create for platforms, having one brand video is critical. This brand video should be on your website homepage and on your social media profiles to raise brand awareness.
4. Create & publish the video
Creating a video requires more than just getting someone to sit in front of the camera and talk about the topic. It is about creating quality through content and refined video production to offer value to the audience.
You need to make exciting videos and not just talk about your product or service. A professional looking effective and educative visual content will appeal more to the B2B audience. One very important point to keep in mind when creating a video is to pay attention to where they are going to be pushed in the sales funnel.
At this point in time, it is effective to know whether you want to invest in content creation or professional video creation. In the beginning, you can hire a digital marketer or a video production company to mentor you through the process.
When creating the video check the requirements of the platform you are aiming to publish on. Youtube and other social media platforms have their own requirements regarding length, format, etc. Publish the video on the suitable channel and promote it on other channels for higher reach. Increase your engagement by responding to the comments and feedback by the viewers.
5. Track and analyze your results
Now that you have put in the efforts and invested the resources, it is essential to measure the success of your video marketing campaign too. Track your results in alignment with your set goal to know the extent of your success.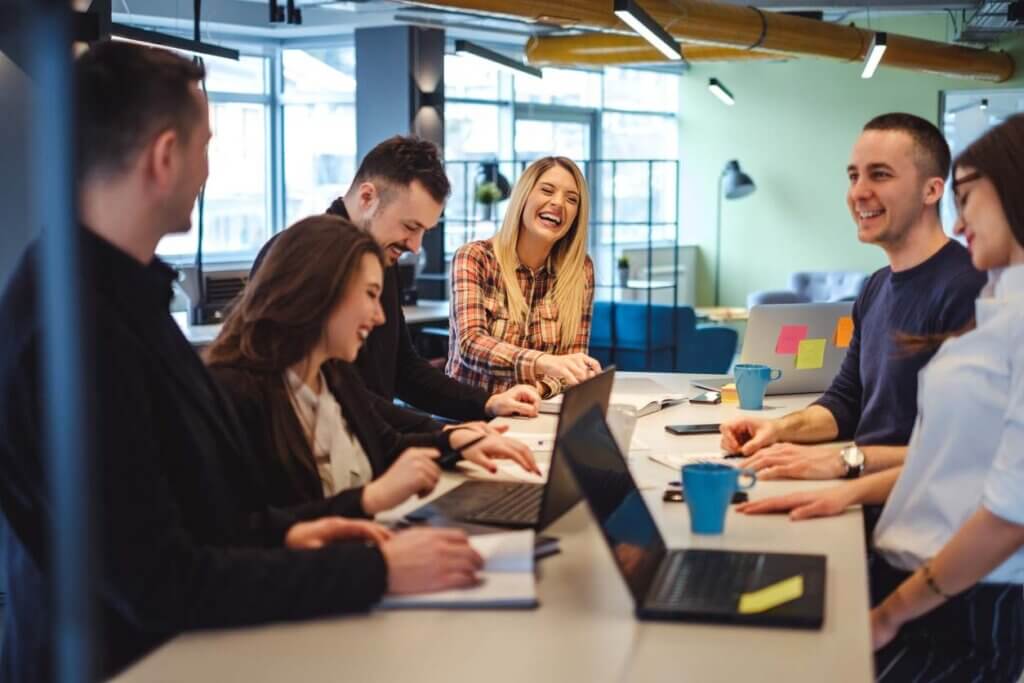 The statistical data retrieved through analytics will also help you to know the points where you performed well or where you need to put in more thought. This helps to improve future video marketing efforts as you can take the points into account that led to below expectation results or that led to your video's effectiveness.
Videos are considered to be a great way to connect with potential customers and to engage with your existing audience. It helps them learn more about your business and other various related concepts. You can use videos to boost and repurpose your written content. Keep the videos short, simple and interesting to gain and retain the audience's attention. In a B2B setting, videos are professional, educative and help the customers overcome the barriers to attain value. Hence, it is a must-have in the marketing mix of all B2B brands. Keep in mind your goal, audience, content and platform for your video marketing to generate quality leads.