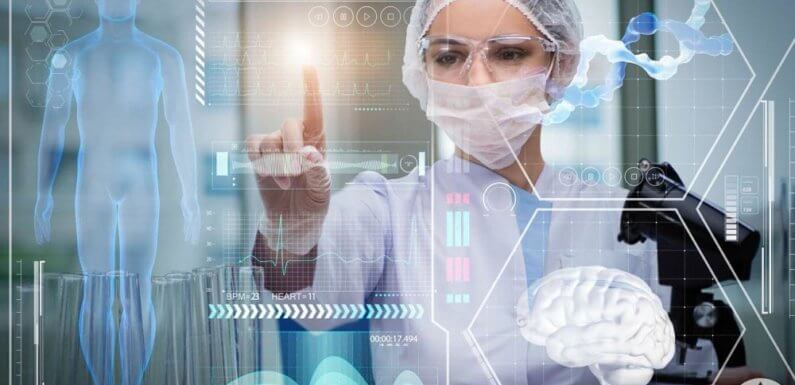 Artificial Intelligence (AI), in varying forms and degrees, is transforming the healthcare industry around the globe. It is nothing but the use of complex algorithms that perform medical tasks in an automated manner. From improving diagnostic accuracy to providing primary healthcare support, Artificial Intelligence solutions are used in a myriad of settings in healthcare now.
A new frontier in healthcare
Factors such as the adoption of EHR systems, the use of wearable devices, the growing popularity of fitness applications, etc. have led to a massive amount of data creation. AI algorithms can be put to task to read these large sets of data and derive actionable insights for better care delivery. Implementation of AI solutions can create an efficient healthcare ecosystem, especially for developing countries where healthcare accessibility is still out-of-the-way for underprivileged communities.
By taking advantage of automated solutions and artificial intelligence devices, healthcare providers can abundantly save time and resources in care delivery. It helps to lower the overall cost of healthcare and drug discovery while enabling quick clinical trials. They can ensure personalized and higher quality patient care on a large scale with minimal effort.
A Fast-growing Market
Given its ability to improve patient outcomes and achieve operational excellence, the adoption of AI technology is advancing at a rapid pace. The global market for healthcare AI is expected to reach $ 22,790 million by 2023, with a CAGR of 48.7% during the period 2017-2023. The market size of AI in healthcare in India is on an upward trajectory in the last few years and is expected to be worth Rs 431.97 billion by 2021, reporting an expansion rate of 40%.
With the help of Artificial Intelligence solutions providers, health organizations around the world are on track to unlock the potential of AI to derive better health outcomes. A report from Gartner predicts that 75% of healthcare delivery organizations will work towards improving their AI capabilities by 2021.
A Few Major Applications of AI in Healthcare include:
Error-free processing of patient data and workflow solutions.
Image recognition and deep learning for disease detection.
AI-powered devices to streamline diagnostics and improve accuracy.
To design a customized treatment pathway for better care.
Robot-assisted surgery processes.
Virtual health assistants for enhanced care.
To build wearable devices for health monitoring.
AI-powered tools for precision medicine.
Digital medical consultation based on previous medical records.
To enable faster and cheaper pharmaceutical research.
A Sea of Opportunities
The advent and quick advancement of Artificial Intelligence solutions have become a transformational wave in care delivery. So far, it has only made only a scratch on the surface of the healthcare industry hence assumed as a revolution in the making. It has the potential to revolutionize the detection and cure of many diseases, which is now considered incurable.
Within the next decade, AI-driven tools will make proactive and predictive healthcare possible for millions of people. Healthcare providers will be able to predict an individual's risk of developing chronic diseases, which currently accounts for almost 75% of deaths worldwide. The game-changing capabilities of AI in healthcare are yet to be fully explored.
Wrapping up
The world of healthcare has always been proactive in embracing innovative technologies to improve the quality of healthcare. Artificial Intelligence, although in its nascent stage, has already started to transform the way patients and physicians approach healthcare. The massive flow of investment in artificial intelligence development and related services hints that we are on the right track to make healthcare more accessible, affordable, and effective for everyone.
If your organization is looking ahead to harness the power of AI-based solutions, allow our AI experts to assist you! Get in touch with us now!