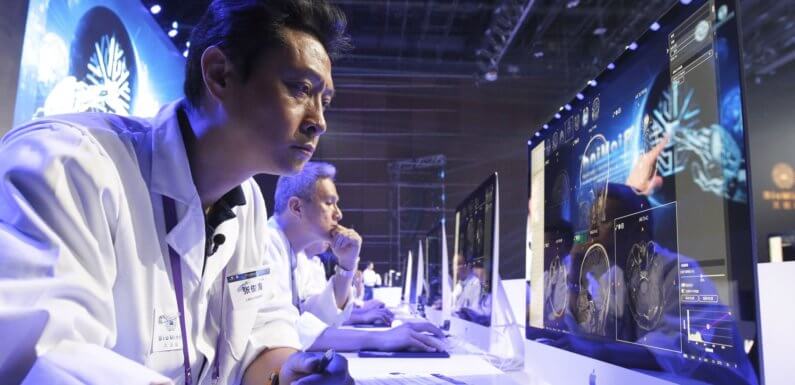 In a short span of time COVID-19 has spread in at least 100 other countries since the first coronavirus reported (COVID-19) in Wuhan, China. As China began its response to the epidemic, it leaned on its powerful technology sector, specifically artificial intelligence (AI) and data science to monitor and counter the pandemic. This is the first global public health crisis of the 21st century and today, multiple AI-powered projects based on data science, machine learning, or AI are being used across a broad range of fields to predict, explain and manage different scenarios caused by the health crisis.
As a result, tech startups have been active in triggering the use of technology with the help of doctors, researchers, and government agencies around the world. Here are some ways in which technology is being used to control and counter COVID-19 crisis.
AI to detect, monitor, and predict outbreaks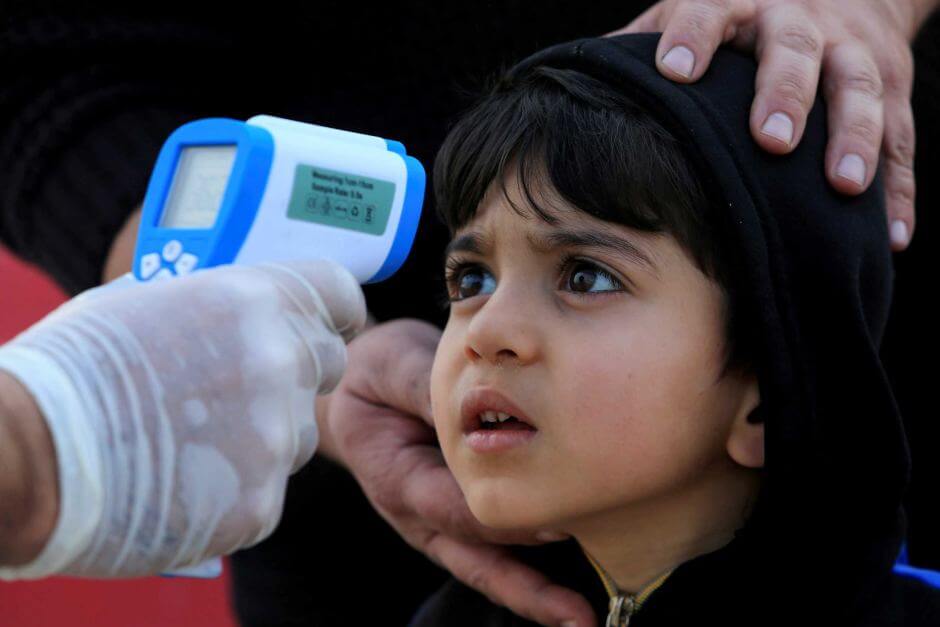 The faster we are able to track this virus, the sooner we can fight it. AI can learn to detect an outbreak by reviewing news stories, social media sites, and government records. Tracking the risks of infectious diseases using AI is exactly the service provided by BlueDot, a Canadian startup.
Indeed, BlueDot's AI warned of the danger several days before its public alerts were released by the Centers for Disease Control and Prevention or the World Health Organization.
AI to help in diagnosing the virus
Artificial Intelligence Company, Infervision has released a coronavirus AI solution that helps healthcare staff on the front line to identify and track the disease effectively. With the increased workload generated by the virus, imaging departments in health care facilities are being taxed.
Process claims in the healthcare system
Not only the clinical operations of healthcare systems are being taxed, but also the business and administrative divisions as they deal with the patient surge. A blockchain technology developed by Ant Financial helps in facilitating the process of claims and reduces the amount of face-to-face contact between patients and hospital staff.
Drones delivering medical supplies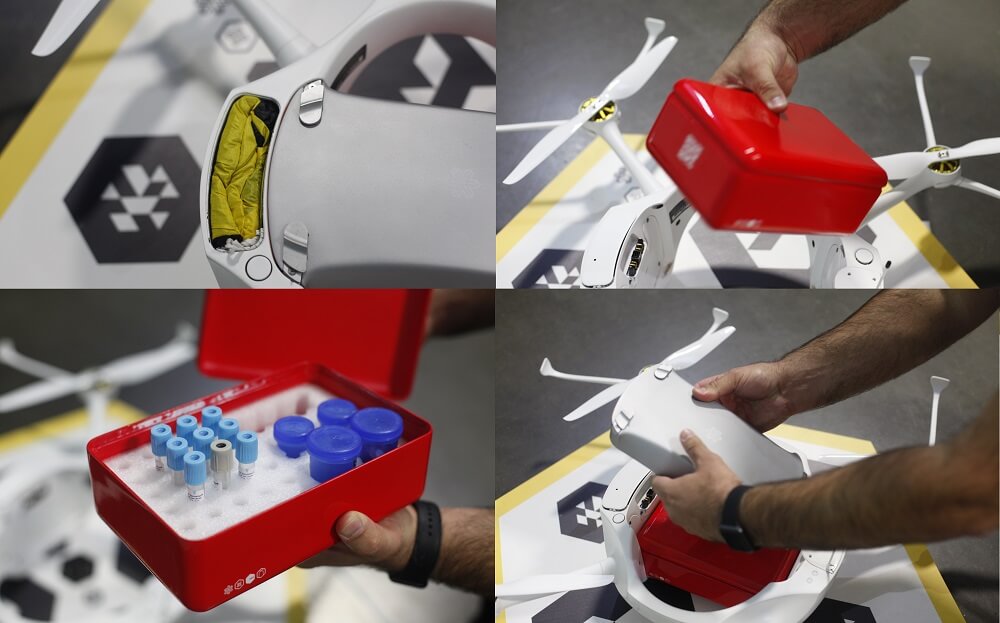 Drone delivery is one of the safest and quickest ways to get medical supplies where they need to go during a disease outbreak. Terra Drone uses its unmanned aerial vehicles to deliver medical samples and quarantine material with minimal risk between the disease control center in Xinchang County and the People's Hospital. Drones are also used for patrolling public spaces, tracking non-compliance with quarantine mandates, and thermal imaging.
Robots sterilize, supply, and distribute food
Robots are not vulnerable to the virus, and they are being used to perform several tasks such as cleaning and sterilizing and distributing food and medication to minimize the amount of interaction with humans.
Advanced textiles guarantee the security
Companies like Israeli company Sonovia are aiming to equip healthcare systems and others with face masks made from their anti-pathogen, anti-bacterial fabric that relies on nanoparticles made from metal oxide. Technology, artificial intelligence, and data science have become crucial in helping communities effectively and cope with the outbreak of a global pandemic such as COVID-19.
Supercomputers involved in a coronavirus vaccine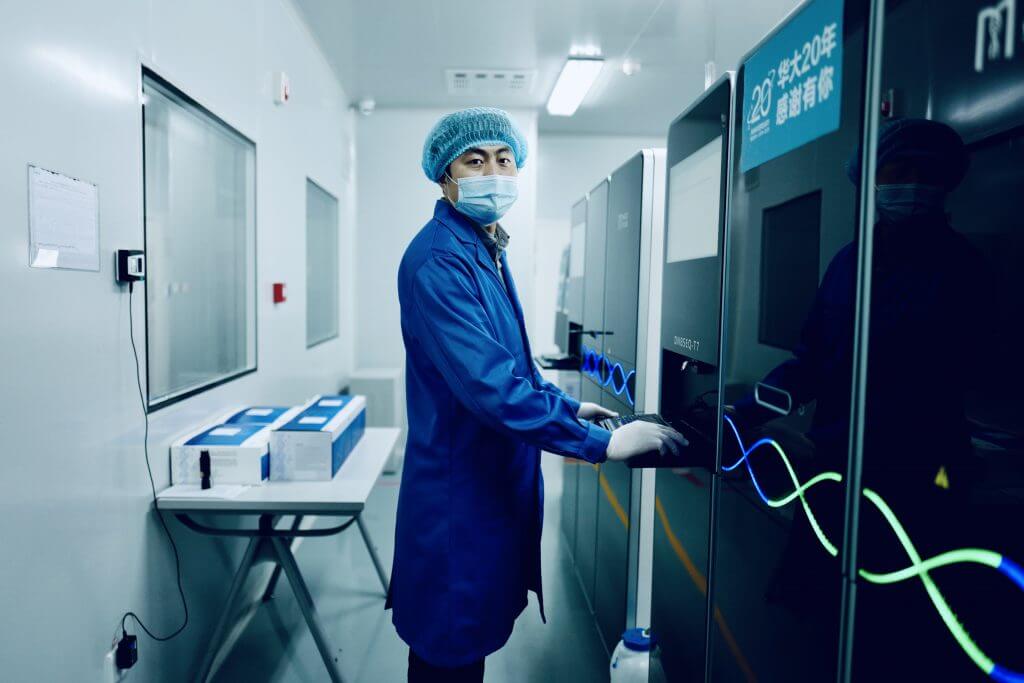 Researchers are using cloud computing resources and supercomputers from several major tech companies such as Tencent, DiDio, and Huawei to quickly track the development of a virus cure or vaccine. The speed of calculation of these systems and model solutions is much faster than standard computer processing.
The main issues surrounding COVID are when things will return to normal and how we should prepare for subsequent or new waves of coronavirus infections. Though no one has the final answer, we can still understand what and how it happened, thanks to data analysis. Machine learning and artificial intelligence algorithms enable us to diagnose and adapt medical care and follow-up plans in order to achieve better results.