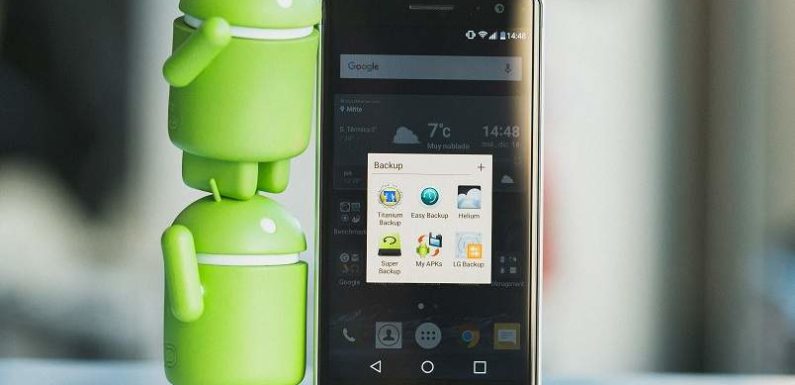 The year 2020 is smart. The advent of modern and latest technology has radically transformed people's lives. This rectangular-revolutionary device keeps making life more comfortable and advanced, from sending messages to buying groceries online. But, with smartphones, comes certain technicalities. If you are looking to buy a new phone, mere thinking of it increases the adrenaline rush.
But, thinking about 'backup & restore' brings down that excitement.
Doesn't it?
Transferring your essential stuff from beautiful memories to financial documents to a new device is a daunting process. But, fret not. Transferring and sharing android backup app data is much more convenient with the updated versions of the applications.
The introduction of amazing and hassle-free backup apps for your Android Phone in 2020 is here to make your work easier and smarter.  
1. Helium – App Sync and Backup
Designed especially for data syncing, 'Helium- App Sync and Backup' offers its users ultimate ease in backing up data. This app is free on Google Play. It tops the list of the best android backup apps in 2020. You can easily backup your important files, folders, and other vital data and transfer to another device. For those who yearn to get such services free, this app is just perfect for you. The paid version, however, offers more features and convenience of data syncing and sharing.
Dynamic Features of Helium- App Sync and Backup:
Secure data sync, backup, and transfer
Allows backing up and restoring essential files to SD card
An ads-free facility in a premium version
Backup and restore data to Google Drive, Dropbox, etc.
2. Google Photos
Many of us are aware of this magical app for android phones. If you are among those who regularly change their phones, you already know that this is the best android backup app in 2020 and for the next coming years. This mobile app allows you to store, share, and backup an innumerable number of photos and videos in high resolution. It works best even if you want to access your data from other devices and systems. You can backup, restore, and transfer data without any worries of losing picture quality.
Unique features of Google Photos app:
Allows you to backup and transfer images in high resolution
Backing up doesn't hamper the image quality
Allows one-tap restoration of data
Allows you to share photos via email in a single tap
3. Titanium Backup
Titanium Backup provides dynamic features for Android data backup and recovery. That is why this app is top-rated and named among the best backup apps and software. It allows the user to many backup things such as applications, default settings, data, and business links. You can schedule data backup in this app for android phones. It allows you to save your data on an SD card. The app comes with a simple user-interface with exclusive features.
Unique features of Titanium Backup App:
Supports rooted devices only
Allows you to freeze apps
Allows you to sync data to Dropbox
Best android backup app
4. Apps Backup and Restore
If you are looking for best backup apps and software to sync and transfer data, then Apps backup and Restore app is for you. The app offers commendable features even to the users who want to use the free version of this app. If you are okay with some ads while backing up and restoration process, nothing can be more amazing than installing it, you can enjoy an ads-free feature in the premium or paid version of this app. Apart from this, the app also comes with a hassle-free user interface.
Unique features of Apps Backup and Restore:
Allows to launch installed apps
Provides backing up and restoring data and installed apps
Enables to share APKs with other phones
Have the feature to backup data of newly installed apps
5. App/ SMS/ Contact – Backup & Restore
Backing up and restoring data has become much more accessible and convenient with the App/ SMS/ Contact- Backup & Restore. It is among the best backup android apps in 2020. Explore advanced data sharing and transferring features of this app for android phones. It is a perfect solution for non-rooted Android devices and allows you to navigate your devices' online storage from any device. This app comes with exclusive features that are going to make your work faster and comfortable.
Unique features of App/ SMS/ Contact- Backup & Restore:
Offers batch backup, share, transfer, restore, from old device to new device
Allows backing up to SD card and pen drive
Easy upload to Google drive that makes downloading files easy
Avails the facility of scheduled backups
Conclusion
These were the top five android backup apps in 2020. With exclusive and all-new features, these are perfect apps and software for smart and fast-backing-ups and data sharing. With the increasing number of smartphone users, the newness in android apps and software is expanding its wings. These android apps are in high demand on Google play store because of their unique features and reliability. Thus, backing up and restoring has become more accessible and smarter for all android users.