When selling online products, having a website is a crucial thing if you want to succeed in your online business. Woo-commerce site is a word press plug-in that is free. It is essential to add to your word press site for efficient functionality. It has various functions in the likes of varying shipping and payment methods, changing products and many more.
Notably, it is an excellent choice in case you are planning to sell both your physical and digital while managing inventories, shipping taxes, and securing paying.
Before anything else, there is a need for you to install word press of the best performance of your website. Below I will take you through the steps to follow for woo commerce WordPress Setup.
Installation of the woo commerce plug-in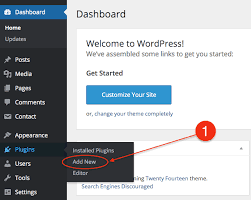 Since woo commerce is a free plug-in, it can be installed directly from the official word. Therefore, you first need to log in to your word press admin site to fix it. From the dashboard of your word press, select the plug-ins from the left side of the menu and from there adds new woo-commerce by typing it on the search bar.
From the search, the resulting tap chooses the correct woo commerce and install it. Once you are through with the woo commerce installation, click the activation button.
2. Setting up the woo commerce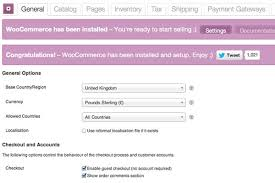 After the installation, you will find out that a woo commerce message requesting to run the setup wizard. Press the purple okay button to start. Alternatively, you can run the wizard directly from your woo-commerce by clicking help and then set the wizard section. In order to finish setting up the woo business, it is vital to set up the below parts:
Ensure to set the country in which you are operating, address, currency and the types of products that you will be selling. Once you are through, click let us go
On the methods of payment, you can choose one or more plans for your woo-commerce stores. A few available options that you can choose from include: stripe, PayPal and other offline forms of payment. To continue setting up tap on the continue button.
At this point, configure the shipping details for your online stores for both the local and international zones. The set shipping cost should either be free or flat rate using the dimension unit of your choice. When choosing the live prices, make use of the available extensions that involve carrier services like the UPS, FedEx, among others.
Woo commerce will give you the option of enabling the recommended extension to increase its functionality.
Connect your stores with the jetpack. It is vital since you will enable automation of taxes and payment set up.
You may need to create a jetpack account by signing up with your email, username, and password. You can as well make use of the provided link in the setup process
Finally, create a product by adding items or selecting the imported products in case, you have created a CVS file that contains a list of the products you ought to sell.
3. Adding and managing products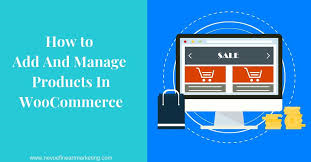 Once your woo-commerce website is completely set up, you can now begin customizing your site by adding and managing the products. In the addition of the products, you will need to categorize them in the sense of their category, attributes and the type of products.
There is also a need to manage your products by checking the product page by managing your products in the sense of duplication, which they feature and for the multiple products market them as a bulk
4. Managing woo commerce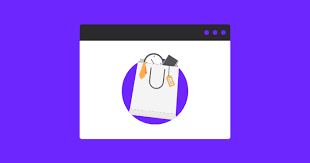 Considering that you now have a clear understanding of how to manage the woo commerce products, it is crucial if you learn how to handle everything else, including orders, reports, coupons and other required settings. Ensure to have all the settings as recommended ranging from the coupons, themes, the extensions, system status, orders, and the results.
Deployment of your woo-commerce stores from its default look is not a good idea. It is good to begin taking advantage of the various customization options of our word press to set your site according to your site. In to improve the customer's experience, it can be achieved through various extensions, themes, especially that they are free of charge.
Conclusion
Undoubtedly, woo-commerce remains as a great too that turns word press into an eCommerce store. The great news about it is that you don't need too much knowledge. In terms of programming what to sell you only need to follow given steps. In the above-discussed articles, I have emphasized the steps that can guide to the key points to note when creating a woo-commerce store. The initial settings, product pages, and their management and the choice of a suitable theme are all technical requirements when setting up the woo-commerce store.
By knowing how to set up woo commerce, the store will do your business to reach milestones ahead of those who do not know. It is because you can create a professional like an online store and give your customers an excellent online experience. In case, you have been you have kept your online business ideas on a standstill, it is time you get your online store running.