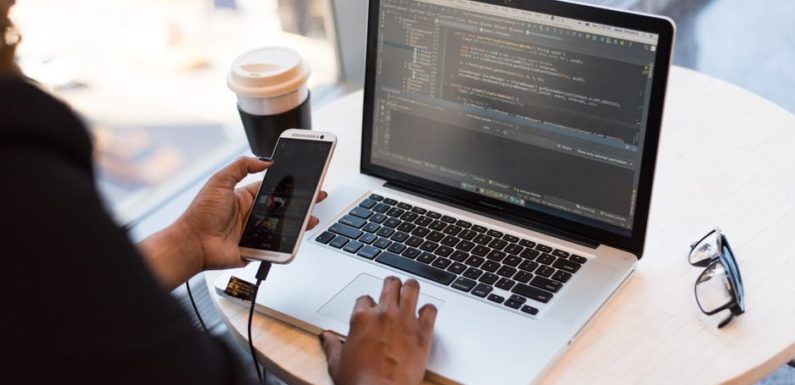 Lo and behold, the mobile application industry is taking the businesses to a new level. We can say it is just a decade that these "magic" applications have been introduced to the world, and today, it is like everything has changed dramatically. The calculations have become faster, the bookings of tickets happen in the blink of an eye, the food delivery applications are skyrocketing their sales and.. phewww… The end-users are made more comfortable with AI, Ml, and VR. 

Some of the most crucial aspects of our life are made so much simpler by the seamless applications that today we highly rely on them for the smallest of work. If you believe the records, then it is expected that mobile app revenues shall reach $581.9 billion by the end of the year 2020. This being said, it is important for you to stay up with the trends in order to grow and materialize over your developed applications.

Mobile trends are remodelling the digital industry, and it is the best time that you start grabbing your share of the market by following and adopting the trends. We assure you that you will be able to boost the power of your mobile application like never before. Keep reading to know the slew of trends that would be followed in the coming years.

Internet of Things Integration: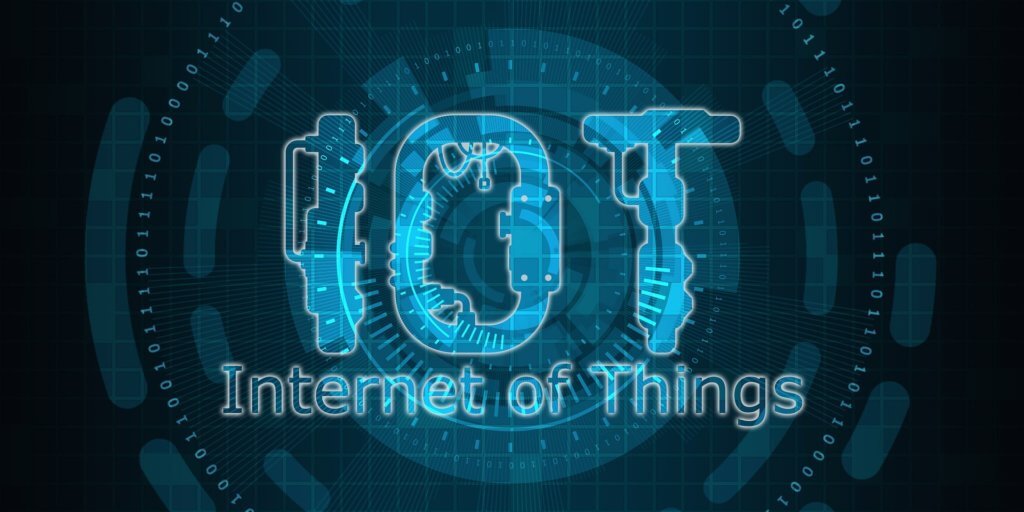 You would think this isn't a new concept! But let us tell you its application goes much beyond what we can even think of. IoT applications have become an indispensable part of life, and to our surprise, it is going to make our lives more accessible. Imagine locking your house from a distance where you are currently located! Yes, the power-pact technology will be entering into every sector of life applications, and what you need to do is simply install it and have a constant internet connection. It is expected that the market revenue shall reach $194 billion globally by IoT applications. IoT has the full potential to make the digital world smarter and progressive.

5G Networks: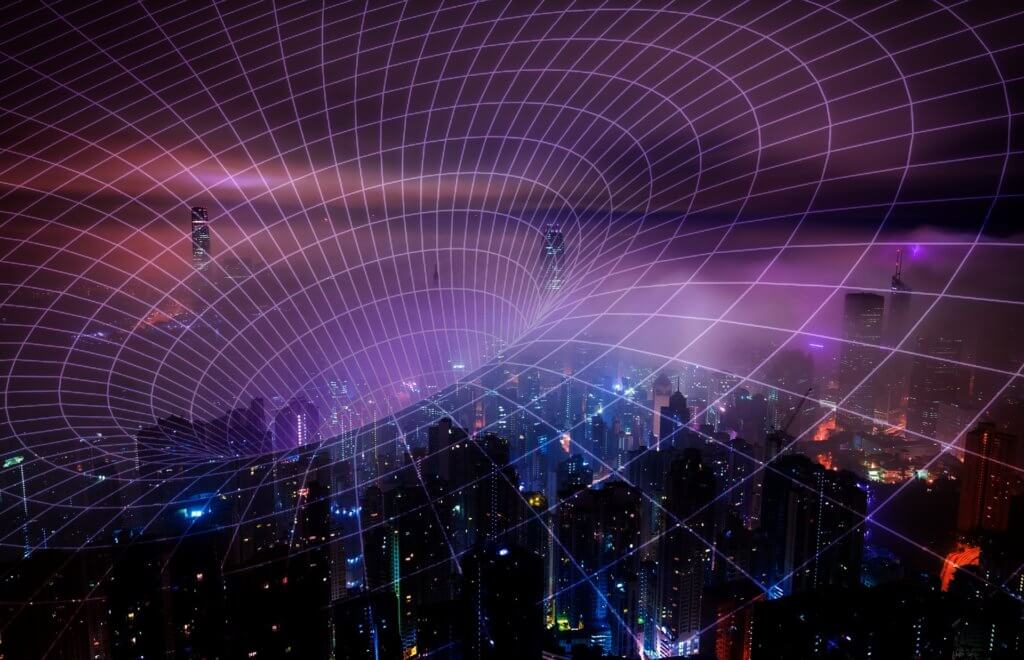 3G: done, 4G: done, and now 5G technology is making the buzz all around in the market. Nonetheless, the requirement of such high-speed tech is inevitable looking at the current scenario but we are sure that the implementation of 5G is going to make applications more poised and seamless.

Undoubtedly, it is going to be 100 times faster than the 4G networks and shall open up extensive opportunities for mobile app development companies. 2020 shall have 15 times more 5G connections then 2019. The speed and efficiency of the network will make mobile apps more functional without allowing any interference. Additionally, 5G networks shall extend its support to 3D games, Augmented Reality, and data security. 

More application development for wearable devices:
Wearable devices are up and trending. It is the new technology that is breaking the grounds and has exceptional potential to turn more visitors. Smartwatches, fitness bands, and trackers have already made their way into human lives, and the number of users is constantly staggering. And hence it would be imperative for the mobile app development in Melbourne companies to develop apps that integrate well with wearable devices.

The market experienced an increase of 35% in the wearable market in 2019. The number of users using wearable apps today is just the tip of the iceberg. A few benefits of using such devices are: People will rely less on smartphones, and more people shall use fitness trackers.

Beacon technology:
A step forward towards an exceptional customer experience giving technology has been embraced widely by the multifarious industry. Retail shopping app, healthcare apps, or hospitality, the beacon has entered every single sector of the industry. The first app was developed back in 2013, and ever since then, the installation number is just rising in leaps and bounds.

Apps having beacon installed shows you your preferred products list, costs, and specifications. It notifies you if your expected product is available at the store. Not just this, healthcare, museums, and hotels have already started using this classic technology. However, in 2020, it is expected that beacon shall reach the grounds of physical games, mobile payment, travel & tourism, and many others. The expected market value is $56.6 billion in 2026. Whoa!!!

Artificial Intelligence:
Needless to say, this has to be on the list of trends of mobile app development Sydney. It is a known phenomenon largely implemented in making our lives simple yet effective. It is assumed that AI implementation will capture a share of $191 billion by the end of the year 2024. So far, manufacturing and medical industries have bloomed exceptionally by using AI at its best. It ensures that high precision and real-time events are apprehended & the crucial activities are taken care of.

Mobile Commerce:
As soon as we hear of the word "Sale," the first thing that we do is we look out for the sale products on our mobile applications. The trend has been quite dominating since 2018, and it looks like it is nowhere going to take a step back.
The hike in Mobile commerce will make it imperative for mobile app development companies to make a quick shift towards developing eCommerce mobile applications. This is quite a promising way for retailers and brands to churn a high number of buyers over the store.

Additionally, mobile applications give them maximum opportunity to spread their brand name in the best possible way. It allows the brands to stay competitive in the current scenario and gain an edge over the market. Do you wish to compete against eCommerce giants like Amazon? Start planning your Mobile commerce applications today!

Mobile wallets: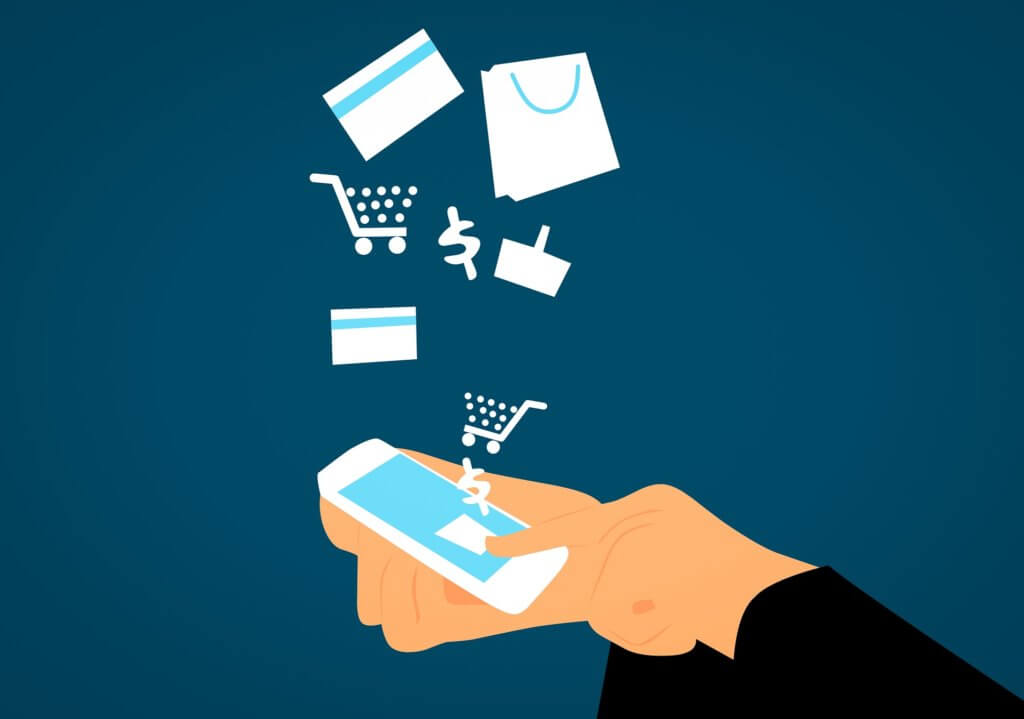 This is a much inline trend with the above one. Since people are going to shop more and more over eCommerce stores, it is quite implicit that they will require mobile wallets to make a quick payment. The existing mobile wallets like Apple Pay, Google Pay, and Samsung pay have laid the roots of mobile wallets.

The latest report of 2019 shows that a transaction worth $6.1 billion happened in the last year. However, the amount is expected to reach $13.98 billion by 2022. Additionally, with the aid of blockchain technology entering into the realm of mobile wallets, it is expected that there would be more secure and seamless transactions in the near future.
Final Words:
All the above-mentioned application trends will surely skyrocket the sales of the brand entering the market. You need to understand the shift in the trends, and it would be best if you adjust accordingly.