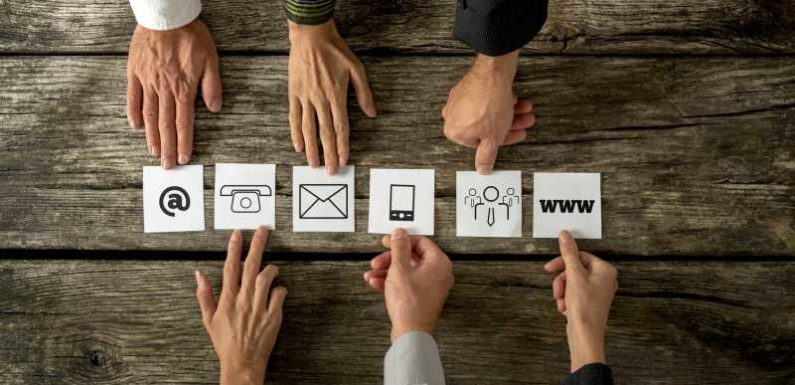 Using a helpdesk application has become the norm in various industries nowadays. From SMBs to corporate bigwigs- all companies are deploying help desk software and the reasons are obvious. Using such software helps your company serve the customers and fulfil their needs better, inefficient ways. The added benefits of using a help desk tool include increased staff efficiency, fewer conflicts in workflow, cost reduction, and enhanced brand image.
However, choosing the most suitable help desk application for a company is hardly easy. There are plenty of third-party IT service desk apps and you may be confused while comparing and selecting those. Ideally, you should be investing in multichannel helpdesk software for your company.
Benefits of choosing a multi-channel helpdesk solution
Using a multichannel IT help desk solution can benefit your company in several ways. These are:
The customers get more options and flexibility-
when your company deploys a multi-channel service desk tool, it makes the options wider for the customers. There are different types of customers and by using such apps, you can cater to all types easily. There are people who prefer traditional phone-based support while tech-savvy lot prefers live chat over other modes. There are independently minded customers who like to resolve most issues by using support portals.
A multi-channel helpdesk can be used to satisfy all of these types:
#1 The agents can be more productive-
Deploying multichannel helpdesk helps the support staffs or agents to be more productive. Using the application, they can tackle customers using various modes of support more efficiently. Even in the peak hours, they can make use of advanced software features to cope with rising phone and chat traffic. So, they are able to deal with more customer cases in stipulated time.
#2 Reduced workload on the agents-
Using a multichannel help desk solution in a company effectively brings down workload on the agents. The automation features in such helpdesk tools can be utilized to reduce workload faced by the support agents. Automated email response templates and AI enabled chatbots can be deployed to handle commonplace queries made by the customers. This frees up the agents and they face less risk of coping with burnouts. They can focus on serious customer issues thereafter.
#3 Superior ticket handling owing to automation-
No matter how expert and dedicated your support agents are, they are after all human. They can be subjected to stress, fatigue and inadvertently they can make errors. When they make errors in ticket handling- the consequences can be negative. Delay or hiccups in ticket resolution can make the customers irate.
A multi-channel helpdesk is what you need to make the process of ticket handling largely automated and nearly error-free. Filters can be used to automate the process of ticket generation and assign tickets to specific agents. Besides, the software can be set to issue an alert when the tickets get delayed or both agents mistakenly pick up the same ticket.
#4 Better security implementation-
The customer support staffs need to access CRM database of the company for operational needs. They may also need to access and share resources with other teams in the organization. So, you may have reason to worry about the security of company data. When a helpdesk tool is deployed this risk is minimized. The customers accessing the software through any channel need to log in with password and encryption are used to maintain safety. Even the agents need to use security measures to access resources when they use the helpdesk tool.
#5 Improved speed at work-
By using multi-channel helpdesk, the agents can multitask better and operational speed gets a boost. Such helpdesk tools unify all support channels under one umbrella and the agents can use the UI to accomplish many tasks quickly. They can also switch from one mode of support to another fast. For example, if there is any glitch in the VoIP tool, the agents can transfer the customers to live chat in a jiffy-without breaking interaction continuity. This eventually helps in faster issue resolution.
#6 Better handling of social media savvy customers-
Modern multi channel help desk tools have robust integration with the top social media platforms. This helps the agents in dealing with social media savvy customers and resolving their cases easily. They can reply to social media post of such customers directly using the help desk app. Besides, the helpdesk app can be tweaked to convert social media posts of the customer into tickets automatically. This makes things simpler both for such customers and your support agents.
#7 Better monitoring of all support related activities-
Modern-help desk applications with support for various modes/channels have dashboards to let administrators monitor support activities. Using such a dashboard, you can get real-time updates on all nuances of support operations. For example, at a time, you can see the number of ongoing calls, calls on IVR loop, number of open chat sessions, pending emails and so on. If anything looks amiss, preventive and remedial actions can be taken without delay
#8 Robust reporting and analytics-
Multichannel helpdesk tools come with extensive analytics and report creation features. Using the inbuilt feature of this software, you can generate reports on the efficiency of agents and specific support channels. These reports offer insights into performance related aspects and issues that need attention.
#9 Operational cost reduction-
For any company, keeping support related costs down will be beneficial. When a multi-channel helpdesk is deployed, this becomes easier. The helpdesk can be used to automate many of the tasks carried out by agents and this helps the company achieve expected results with fewer agents. Using such helpdesk also require less investment in hardware setup. Telephonic support can be offered by advanced VoIP software instead of buying many hardware devices, for example.
Things to analyze when buying a multi-channel helpdesk tool:
You should be careful when buying a multi-channel support desk tool. It is important that you assess certain key parameters for assessing the available software solutions. These are:
Ease of use, learning curve-
The multi-channel helpdesk software should be easy to learn and use. Otherwise, it can hamper productivity instead of boosting it! The agents will have a tough time using it and integrating it with other services. A smooth and fluid UI with good navigation features are necessary.
Good app/service integration-
The helpdesk solution must have great integration with numerous third-party apps and cloud services. Your company uses various software and cloud services and the helpdesk should natively support them all. Sometimes, using plug-ins may be required for embedding certain online services or software.
Mobile device compatibility-
A lot of customers of your company may not use laptop or desktops to access websites and helpdesk app. They may use a smartphone and so the helpdesk tool needs to be mobile friendly. This is also applicable for cloud-based helpdesk software.
Feature suitability-
The multi-channel helpdesk tool may be equipped with lots of features. However, you need to check whether all those features may be required for your business needs or not. It makes sense to pick a helpdesk tool that actually has the features your business will benefit from.