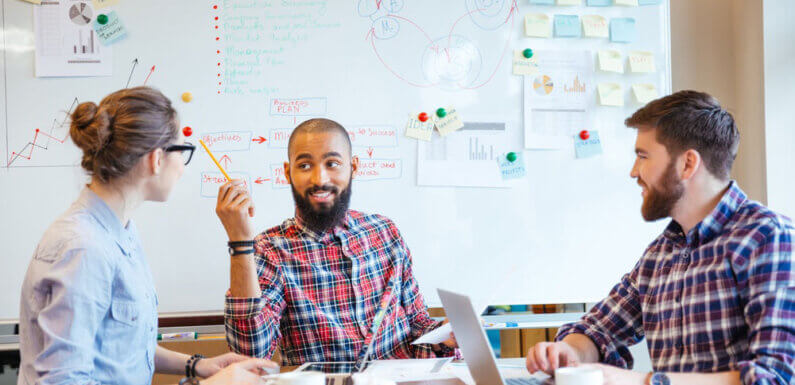 Leading a software team requires more than just technical skills. You can be top-notch in your programming abilities, and that's fantastic. To effectively inspire and motivate others, it's essential that you also possess leaders' soft skills. Keeping members on task, managing interpersonal issues, and thinking quickly in a crisis are all part of the role.
Read on to discover nine leadership traits of software development teams to see whether you're on track to become a proficient leader in your field.
1. Customer Friendly
You must have a customer mindset as a software development team leader. When you're focused on meeting the end user's needs, your team members will follow suit. The companies who strive to ensure the best experience for their clients are the ones that see the most success overall. You can play a significant role in that success by developing a customer-driven mentality.
2. Flexible
Things can quickly go off-course when it comes to software development. That's why you need to be a proficient problem solver who can think on your feet. It's also of the utmost importance that you remain flexible, ready to switch directions, and try something new when something isn't working. Your team needs to know you won't stay mired in an idea that isn't working.
3. Resilient
You need to bounce back when things don't go your way or when your team encounters a glitch. Members will become quickly disillusioned by a leader who gets stuck in their frustration or stubbornly led by ego.
4. Active Learner
Those in the tech field should have an innate love of learning. Technology is continually changing and growing. If you're not curious and inquisitive, with an open mind, you'll quickly get left behind in this industry. You'll also lose the respect of your team.
5. Emotionally Intelligent
Emotional intelligence is critical for any leader. If you want people to respond positively to you and perform in productive ways, you'll need to be able to manage your own emotions well.
Also, you should be skilled in handling the big emotions of others. If you feel your people skills aren't up to par, you can always take a course such as an Agile coach workshop to work on mindset, self-awareness, and servant leadership.
6. Good Communication Skills
Excellent communication skills are a must for any leader. You must express yourself clearly so that every member of your team understands what it is you expect of them. You also need to be aware and discerning, ready to check in with someone who may be struggling. This requires tact and sensitivity in your approach. You don't need to let your team walk all over you or neglect their duties.
However, you want to speak with diplomacy and understanding to show a sincere interest in working together to overcome challenges. Keeping everyone motivated and on task means you can't be afraid to speak up when necessary.
7. Motivational
Yes, part of an effective communicator involves being able to motivate others. This is crucial to a software development team. There are so many moving parts and deadlines involved in your projects. If you can't effectively motivate your colleagues, the whole thing could fall apart. Servant leadership is a term that applies here. It means being able to wield authority in a way that nurtures growth and development, not one that is authoritative.
8. Able to Delegate
While it can be tempting to do everything yourself when you start to feel the crunch, this simply isn't feasible. Capable leaders must effectively delegate tasks to the most competent teammates to achieve goals in a timely and successful manner.
9. Big Picture Thinker
While there are many tasks to attend to in a software project, you can't get focused on each individual. This type of laser focus lets a lot of balls drop. You want to be a big picture thinker to stay on top of the project in its entirety to not be blindsided by unexpected problems.
These are nine of the top leadership traits of software development teams. You may not possess them all right now, but don't despair. Most can be learned.