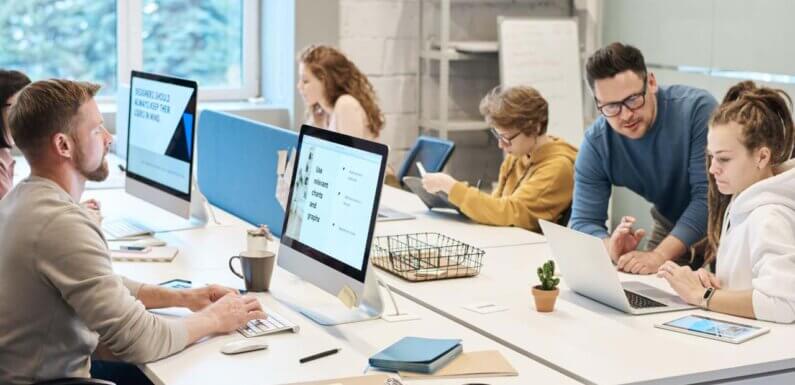 When you shift your business from offline to online, the biggest challenge you face is to attract customers. For that, you have to put proper and quality content – be it a website or blogs or articles. The content will not reach the target audience unless search engines like Google scan and index the pages.
If people are looking for information like products, news, services before making a purchase, they rely on what the search engine results pages show them. Many would not even go to the second page to search engines. Hence, as a business owner, your chances of survival in the online marketplace are higher if you provide sufficient information to your customers on the first page of search engine results.
For that, SEO comes into the picture. With the help of SEO keywords, your website or blogs can be noticed by search engines.
What Are Keywords?
SEO keywords are single words or short phrases that represent the search queries that people enter and use in a search engine – Google. Whenever a content creator creates content for businesses, he/she selects the keywords and injects them into the content. Then these content-driven web pages are optimized by SEO specialists as per the SEO strategy.
When you optimize the content with the words, topics, products, and services your target audience is looking for, you have a better chance of showing up in the search results.
The keyword optimization helps communicate to the search engines what content or webpage is about. And that improves the chances that a search engine will find a webpage relevant for a particular search query.
However, Google adheres to many algorithms to determine if a page is relevant for a query, not just keywords. But keyword optimization is also one of the major factors for digital marketing services.
Importance of Keywords in Google SERP
1) Get a Consistent Traffic
You are responsible for creating good quality content for your audience. Moreover, you have to inject the relevant keywords that will help you get traffic. However, you have to keep in mind that injecting too many keywords, keyword stuffing will result in a negative user experience, and can harm your site's ranking.
So the proper keyword will help you know what your audience loves. Depending on those, you can create quality content that will help you gain a lot of traffic. Additionally, it will also help your website to get ranked on the top search engine results.
2) Generates More Leads
If you satisfy users with the relevant content that they are looking for, they will prefer you over your competitors. The quality content will not only help you get traffic but will also attract qualified viewers.
If the content is liked by users, they will eventually leverage your services or purchase the products. This way, users will turn out into customers and leads will be generated.
As per the study, the websites which provide keyword embedded relevant content have been able to generate 18 times higher profit when compared to the rest of them.
3) Helps Your Find New Topics
If you try your hands on keyword research, it will help you find a lot of new topics that are related to your business. If your business into some extraordinary industry, it often gets difficult for you to look out for new topics to write about.
Therefore, you need to write on trending topics and come up with new content to gain the eyeballs of users. There are ample numbers of tools available on the internet to help you to find new keywords that are trending. By finding out the best keywords, you will also be able to write some interesting articles with content ideas.
4) Create Quality Content
Keyword optimization = Proper keywords + quality content
Keyword optimization is not about injecting proper keywords into your content but producing quality content for users.
However, people often misinterpret it by using irrelevant keywords in their content, in hope of getting more traffic and higher ranking on the search engine page. But they are unaware of the Google algorithms. Google can penalize your webpage for keyword stuffing.
It's always better to utilize your time to produce quality content with proper keywords. Make sure you don't waste your time adding those irrelevant keywords that are not at all affecting your ranks and traffic. So while doing keyword research, pay proper attention to it.
5) Get an Insight of Marketing Trend
When you are doing keyword research, you will get a proper idea of the audience which you will target. It will help you get an overview of what customers are searching for and interested in.
The search engine will also give you an overview of customers that might be or will visit your website for their requirements. Understanding the trends and analysis of Google will certainly help you a lot. You can analyze what type of content needs to be written for the target audience. Moreover, you can also use tools like Google Trends, which will help you choose the right and appropriate keywords.
6) Add Right Keywords in The Right Place
Once you are done with the proper keyword research, the next step is to add those keywords in the right place. Well, SEO experts must ensure that the keywords they have chosen should be placed in the right place. The proper keywords injecting will boost the ranking of your website on the search engine results organically.
On the other hand, you will have to add many other things to a webpage like alt text, URL, page title, anchor text, etc to optimize your website's ranking. It has been observed that between 70-80% of people prefer clicking on organic links rather than paid advertisements. Therefore, the organic search rank is crucial for your long-term performance.
7) Use Long Tail Keywords to Get More Reach
Users generally type a long-phrase to get the specific requirements of them on the search engines. As a matter of fact, long-tail keyword search has been one of the most popular searches on the internet. Therefore, while researching keywords, it's advisable to put effort into the long-tail keywords and make sure to use those keywords in your content to get higher rankings on the SERPs.
The effectiveness of these keywords will help you reach new markets, gain a large audience, and also strengthen your visibility.
8) Analyze Your Progress
It's always important to analyze your business progress irrespective of your digital marketing strategy. You can analyze the impact of your website, content marketing, and SEO initiatives to track where your website ranks for your prioritized, targeted keywords on SERPs.

This can be more difficult if you are analyzing significant long-tail keywords, but is still very useful, as improvements can have a significant impact on the website visibility, leads, and traffic.
If you are planning to revamp your website hire graphic designer and then the next step is it's recommended to measure where the old website ranks for your targeted keywords and use that as a baseline moving forward.
9) Leverage for PPC
If you want your websites to be searched via an organic search for particular keywords or phrases, then it's likely that you could use the same keywords as part of your Pay-per-click (PPC) campaign. Different keywords are used for every different campaign.
To enhance user engagement and conversion, the keywords you choose should be very specific and relevant to your business. Hence, the users will come across your website while entering a search query on the search engines. So, if you are implementing PPC or online advertising, you should be able to leverage your keyword research for multiple purposes.
Wrapping Up
If you consult any mobile app development company you should remember that keyword research is always the number one step while making an SEO strategy. Marketers should think of it on the same level as market research when it comes to optimizing websites and creating campaigns.
As a part of a strategy, it's advisable to look at how competitors in the industry are analyzing and what keywords are using on their website. Using various keyword tools, you can select for your business to determine which is more commonly searched.
In nutshell, if you produce quality content with the right keywords, it will be useful to users who have come to your website through keyword research. Google will reward you with a higher search rank if your keyword appears naturally in your content.

So if you think you need to update your content or revamp your website, you can consult a website design company.