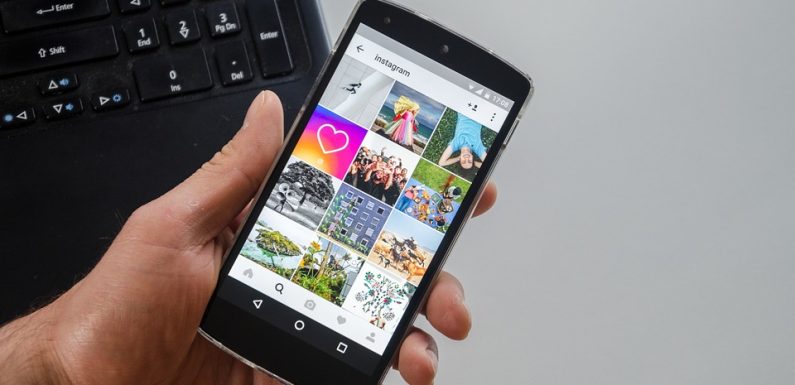 Mobile camera is the most used feature of our mobile in today's era. People tend to click more pictures from the mobile camera rather every time carrying a huge digital camera.
Today we will discuss some stunning photography application which will not only make your mobile photographs stunning, but it will make your photos appear like a pro.
Let's discuss some photography applications with different variations:
#1 Hyper-lapse apps
Hyper-lapse refers to time-lapse photography. The process where you can change the camera location and the photograph gets a moving look.
Some smartphones own this as an inbuilt feature while some don't. But you can easily find numerous similar application.
The most feasible one which I came across among all is Framelapse- time-lapse camera. Here you are offered to choose your own resolution up to 1080px. Additionally, you can also custom your video duration and select a suitable frame according to your choice.
Whats more?
Set or choose particular self-timer
Customise camera focus
Add suitable filter effects
Custom frame, Sleep mode, and Balance lock mode.
#2 Photo stamping apps
Photo stamping refers to adding certain text like stamps to photos which makes your photograph look different and unique in front of people. Moreover, we also use stamps as a part of the remembrance.
Many photography applications allow you to add varieties of stamps to your photograph.
If you need to get all in one stamp package, then I would suggest you Auto Stamper: Timestamp camera for photos. It serves you exotic 4-in-1 stamps with the simplest user interface. Plus it uses your phones In-built camera for photo stamping.
Whats more?
Adjustable stamp positioning.
Varieties of font formats
Assorted color palettes.
#3 Photo sharing apps
When it comes to mobile photography I'd say it is booming the market.  Whether you use it as your profession or just click and pose just as a part of creating memories. You will definitely share it socially to grab the stardom from the crowd, right?
Why won't you? After all, it makes you a mini-celebrity.
You know many such sharing apps but you cannot resist that the most famous among them is Instagram. This simple to use application also acts as a social network. It allows you to add different filters with variations as well as a feature named boomerang.
What's more?
Share multiple photos and videos at once
Editing filters and  tools
Send disappearing text
Make live videos
#4 Photo collage apps 
Basically, If you wish to combine varieties of different photos into a single frame then collage is the word for you. It will not only compress your photographs in one but will also recreate them wonderfully.
The most commonly used collage maker is PhotoGrid, It offers you to choose from varieties of collage modes and styles, add frames to your photograph. You can easily customize and make your photos upload ready for publicizing them online.
Whats more?
 More than 300 collage templates
Numerous distinct filters
Different background textures
Varieties of decorative elements
#5 Panorama photography apps
Coming up to panorama, let me brief you that it is a feature where you can wrap all the objects and around in a single image. It captures landscape photographs, all you need to do is rotate the camera as specified by the camera. But unfortunately not every smartphone owns it, thus apps can cherry on the cake for them.
The easy to use best panorama app is 360 panorama, it will give all your photographs a professional look. You don't need to set up and adjust the frame every time you capture a new panorama.
Just make up your settings for once and here you go!
Whats more?
Captures 360-degree quality photos
Real-time capturing
Easy social sharing options
#6 Photo enhancing apps
Every photograph is considered a raw image without fancy additions to it. With Photo enhancing apps, you can easily delight your photographs distinctly as well as make them look attractive with varieties of filters and contrasting effects to it.
Similarly, nothing can beat Snapseed if you are looking to furnish your images beautifully. Likewise Photoshop, this app satisfies all the editing needs and deeds of a photograph. As it is compressed more than 25 tools for remake your image.
Whats more?
Add varieties of frame
Numerous filter and editing effects
Availability of HDR Scape
Varieties of font formats and color options
#7 Taking pictures apps
 This kind of applications can be called as a replacement of our phone's inbuilt camera. We can click pictures directly from these taking pictures app which includes the auto filter function.
Clicking photos with these apps will add our selected filters automatically.
The best picture taking application is Retrica, it offers you to click pictures with its inbuilt camera with varieties of filters. It gives your photograph a vintage look after clicking photos with replica's inbuilt camera.It even offers you to add numerous photos like a college in a single photograph.
Whats more?
Videos and Gif's
Multiple selfies into one
Embellish with different stickers and elements
#8 Image reformation apps-
You can remake as well as reform all your pre-captured images with the help of such apps. Basically, they are used mostly in portrait images to fix unwanted things from it.
Touch retouch is the app is a quick fix to all your portrayal concerns. As it supports you to remove all your unwanted objects from your image and remake it professionally.
Whats more?
Editable Background
Variations of effects
Easy sharing options
#9 Specialized effect photography apps-
These kinds of applications are appropriately developed to give your photographs an artistic look and make them look unique. These are mostly developed for photographers who wish to make a stunning artistic photograph.
Create your own unique photo with Prisma. It has more than 30 artistic style formats, which helps you to make your photos as well as your videos distinct. You can easily blend from different textures and give your photos an eye-catching effect.
Whats more?
Modern art effects
Stunning photo filters
Fast sharing
So this is the bunch of some useful and worthy catalog of apps which can definitely be a worthwhile addition to your mobile photography.
If you have any suggestions which can be a worthy addition to this listing, do pingback your suggestions are gladly welcomed.