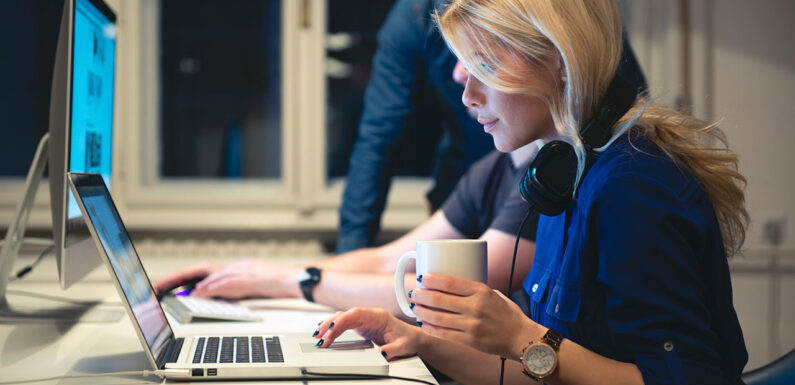 Cloning is immoral; however, when you think about the terms of cloning, it makes duplicate websites but it is not right. You just use the business model of a successful website. The new world is entirely ethical and possible to open up for your organization. Among other things, the time of any startup is also consumed to create and design the view for your business. To build and add new features with the power of technology, design and make it hassle-free. In many ways, the audience uses website clones, and it is the best and unique way! Scroll down and check some easy ways to clone a helpful website with some steps.
Website cloning and its use:
Website cloning is simple, so you make an exact copy or replicate your business website to achieve the company's goal. Somewhere it might be wondering, and there are many good reasons to do it.
The practical thing is to move the website to a new web host or give a new domain name. The cloning site will always help to save your time. Another use, when you are developing your site for your buyers on a local server, the project is completed, and you can copy the website.
The website cloning for the local server needs to be examined and developed as per the main purposes. Cloning the site is not that challenging, so you can easily create a duplicate site within the moment.
Create a backup by the duplicator
Duplicator always allows you to clone your website by creating a backup. So to go ahead and create a WordPress backup package. Moreover, the duplicator will scan your website to check everything which runs the plugin. If you find any issue in the plugin, you will see the warning sign.
On the other hand, if everything is good, then go ahead and click the continue button. Duplicator will help back up your data, images, plugins, templates, and files in the single download package.
Phone-friendly website
Create the website from scratch, and generate it strong for smartphone and tablets viewable websites as the same desktop. Designing the website for mobile phone-enabled views might be tricky, but responsive to tablets and mobile phones look easier.
Furthermore, search engines generally diminish the search results of the website. Which is not that much responsive on mobile phones. The clone scripts would provide you with an opportunity to help work on that. If your website is mobile-friendly, your business is optimized in search engine result pages.
Test your clone site
You can go forward and test your website clones. We also recommend you test both the denim area or the front end of your site to ensure all the data is available.
If you run across any issues, our developers guide you on fixing some tiny and common errors.
It saves your time
We would love to reiterate that it is your time, which is crucial when running your business. Cloning a website and then editing it according to your desires gives you some benefits. However, the most important and prominent is that it saves a lot of time.
On the other hand, it helps to reduce your time and research user interface designs, business plans, functionality, and some mapping decisions. Therefore, we highly advise you to save your precious time and move to something quick and better steps that have already been tested in the authentic atmosphere.
Provide convenience
The convenient script you can use as it is ready to use form. There is no need to make any changes. However, you can also add some extra features if you want to do for your success. Some unique and additional features always help you to get more audience to your website. Consequently, the convenience used in your script helps to save money as well as your time.
It provides accurate information
We help to provide accurate information and make your business more successful at the global level. For that, we provide the best website clone scripts technique. Even we provide the best-advanced tools which will check all the informative data which is accurate. Moreover, the all right information you will get without grammatical error language.
Keep your business website design unique
Utilize the entire website clone methodology; it will provide the latest and advanced tools that help developers uniquely design your company's site. Indirectly, it will help you grow your business internationally and improve your overall patron action.
Power of tried and tested
The clone scripts we have been developing with well-code and well-designed websites. It has been making simulations to a popular website and runs well to make your business successful. Most people are admired by the companies instead of spending the time to get some right inspiration. It makes the expression try and test highly accepted.
Website scripts and clones are developed by inspirations to take from popular sites and businesses. So make sure that your website is different, and it may be real inspiration or design, which is actually the market demand.
Call to action function
The cloning website will provide the customization facility where you can add the function of call to action. Then, later, the designing and developing the stage of your company website for your success. So, with this facility, each page of your site should become more attractive for the audiences to do something. It is like either calling for service or buying the product based on their preferences.
On the other hand, using website clone scripts technology must provide a clear invitation in the form of the link, button, or clear wordiness to do some process later.
Wrapping up:
Website cloning is not very hard, but it is a chic term to make your own website scripts. However, to copy the websites is actually illegal unless you have any specific written permission. Always remember that the clone script gives an initial stage to create something unique for your business. However, a custom website development company helps to provide something original and new with the perfect guidance or pattern set out for you!