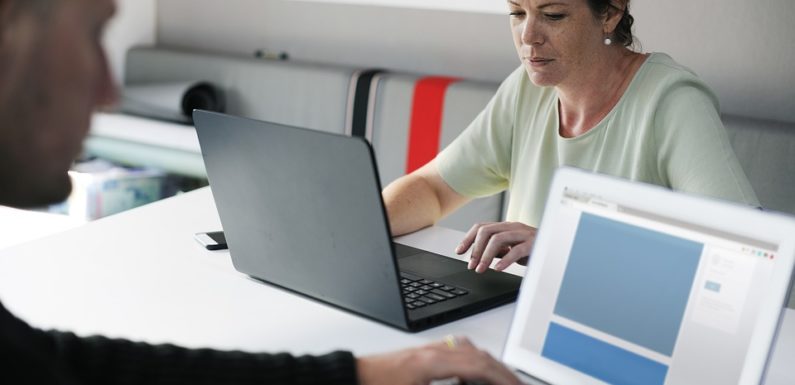 Building a brand is a tough job in itself, then you will need to build a design to market and improve visibility of the brand. Phew, that's a lot of work you know! Do you have the time to do all the tasks yourself? Apart from all this, there is content building and thinking about online marketing and other strategies.
Branding Designers in London are willing to work round the clock to build a unique identity and design for your brand. They will make the task fun and interactive, with a structured plan to work with.
 How can you build an effective design for your brand?
Professional designers have been doing this for a long time, so they are ready to share a 6-step process that they use to build an efficient design for your brand. This 6-step process is just an overview, so do not be fooled by its simple look. Here is the process that many designers follow for building a brand's design:
#1 Research at the Beginning
:
Remember that the same product might even exist in the market. The designers commit to research so that you do not end up mimicking the similar products design.                                                                           
#2 Idea about your Niche
:
After research into similar products and their brand design, you need to find a place in the market. The professionals keep in mind that they need to create an identity, not only in the right sector, but also look superior in comparison to other brands. The professionals use the USP of your brand and its products to create the design.           
#3 Logo of Brand:
All consumers feel an emotional connection with the logo of any brand. So, the designers get to designing a perfect logo for your brand. Colour combination is also important for brand logos and the professionals have the idea that which colour combination would be perfect for yours.
Do not worry, they do take into account your preference as well. Just make sure that you take a middle path, because the professionals will definitely know the best. For example, orange offers a positive vibe, blue a calming one, while a metallic colour like gold lends a luxurious feel.              
#4 Selection of Typefaces
:
After the logo has been developed, the professionals move into the next phase – choosing a typeface that defines your brand identity agency in London  and is able to showcase its characteristics. Most often, two kinds of typefaces are used, one for the heading and slogans, while the other one is used for the body.    
#5 Adding Visual Elements
:
Logo alone can never help your brand's growth. You will also need the help of visual elements. Professional designers know this too well and hence incorporate photographs and other kinds graphic elements. They incorporate these into marketing strategies as well as your website.
They will also make sure that the same graphics and photos are not used for a long time, the experts keep shuffling them, so that it does not look mundane. If the same graphics stay on, customers will start losing interest in your brand.                                                                                                     
  #6 
Mode of Communication with Customers
:
It is very important that you communicate your brands design with customers. Professionals will now begin the end process, by making the brand's design visible to target audiences through digital and print media.
Whoa that's a lot of work, right? Well, think again! This outlines just the basics. Do you have any idea about the detailed planning and efforts that go into creating the perfect brand design? You need to decide,
Do you have the time and energy to invest in such detailed designing and then look after your brand's other aspects as well?
Professional designers take up the project and focus on it. On top of that, this is their job, so they have nothing else to focus on. This means that they will invest their 100% into building your brand's design. You will have nothing to worry about! When they are done, you will have a design that brings in new customers and retains the present ones, taking your brand to the heights of success.