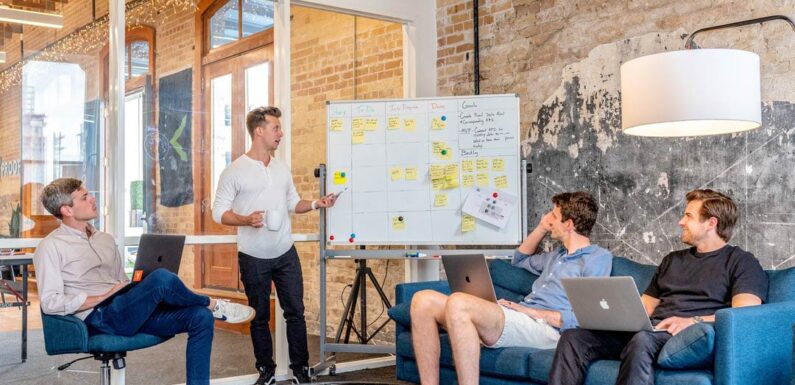 With the perpetual growth of technology, consumers are on a perpetual lookout for an extraordinary adventure. The old conventional advertising schemes of distinct business organizations lack attention from consumers. Instead, modern customers prioritize more customized and thoughtful services where their individuality does not get affected. It is where data analytics comes into play.
In this article, we are going to introduce you to the game-changing tool; data analytics that can help you drive sales for your business. From setting a mission to improving production and maximizing customer value, data analytics can help your organization boosting profit efficiently.
Here, in this article, we have noted down 7 incredible ways in which data analytics can help to drive sales for your business. So, if you are interested to know more about data analytics, keep on reading.
Helps to set an optimistic mission:
Setting a goal for your business enterprise can be beneficial for your company's fast growth and profit. No one wants their company's growth to be a moving object that gets changed with time. Hence, having a mission that can boost your company's prosperity fast is significant where data analytics appears to help.
With the help of data analytics, you can gather details of your organization's past achievements and failures and set a mission according to them. In addition, they can help you comprehend your company's power and weak points to set a favorable goal to attain success in the future.
Enhance service level performance:
A business is all about assisting the customers by providing them good service from your side. With Sales data analytics, you will get able to understand public demands, traffic patterns, etc.
Professional data analytics help organizations analyze their website navigation, previous transactions, suggestions, payment preferences, purchase preferences, personalized recommendations, and other significant details. In this way, your business can finalize the best option to serve customers and increase the service level performance soon.
Product improvement:
To increase the company's access ratio, you have to be patient enough to consider your customer's feedback on products. You can only make a difference in the production if you know about the customer experience. If your customers have no concern with your specific service, continue to maintain the quality intact. But on the other hand, if consumers are not happy with a specific service, make sure to look into it as soon as possible.
Once you make changes in a product after getting pessimistic feedback from your client, it will create an optimistic image of your organization in their mind. It is the job of analytics to help you gather feedback and provide concrete solutions to the issues.
Boost your profit and lower your expenses:
Business industries from everywhere complain about their lower profits rate although they have invested so much for improving their business strategy. Well, it's quite a common problem in this field that can get solved by business analytics.
It is crucial to assure that you are utilizing only useful materials in your business to increase the sale. You should not spend your money on any unnecessary products as well. Furthermore, make sure that your organization is not wasting anything during production and using every minor resource as efficiently as you can.
Analytics thoroughly examine your enterprise's ad campaign and e-commerce performance to assure potency. As an example, when your e-commerce actions are not effective and incapable enough to gather traffic, analytics can suggest you stop wasting time and money there. In this way, analytics check all investments and help you understand where to invest and boost the company's profit rate.
Audience segmentation:
Nowadays, one strategy is not enough for the vast population. The sale rate of products depends on the customer's age, habit, gender, etc. Therefore, companies with one single marketing strategy are supposed to fail in this field.
Sales analytics can help you dividing your consumers into several categories so that you can't create a negative impact on them by thrusting insignificant subjects. You can personalize your company's marketing strategy according to the requirements of your one particular consumer segment.
This method can be utterly beneficial for your company in the long run. You can create a significant customer base with increasing profit as all customers would be happy with the provided personalized services.
Maximize customer value:
Specifying the consumers who are more likely to come back do repeat business demands significance. Throughout this process, you can optimize your marketing investment and customer value. But, on the other hand, the old consumers must get prioritized as they boost your business value.
Analytics for sales can help you create a detailed list of your customers based on the company's past relationship with the client, purchase record, feedback, and predict future relationships as well. This process helps to shortlist customers depending on specific courses and maximizes customer value.
Price optimization:
Maintaining a balance between price and customer satisfaction is the key to a successful business. In short, you have to set a particular cost for a particular product of your company so that the consumers can get their hand into it without any negotiation.
Data analytics can help you in this field by keeping an account of your organization's records, recent fads, customer recommendations, and purchasing patterns. Analytics help set an exact price of a product. In this way, your customer will be happy and will buy more from your company. On the other hand, due to heavy sales, your company's profit ratio will increase successfully.
Conclusion:
When you determine to select a positive path to increase your profit, it seems very hard to find the right option. So take your time to understand your business needs, and hire data analytics if possible to achieve considerable revenue and prominence in the business industry.
Motivate your whole business team to make a decision based on the data given by analytics. Make data analytics a permanent tool of your business journey to gain constant profit in your business tenure.