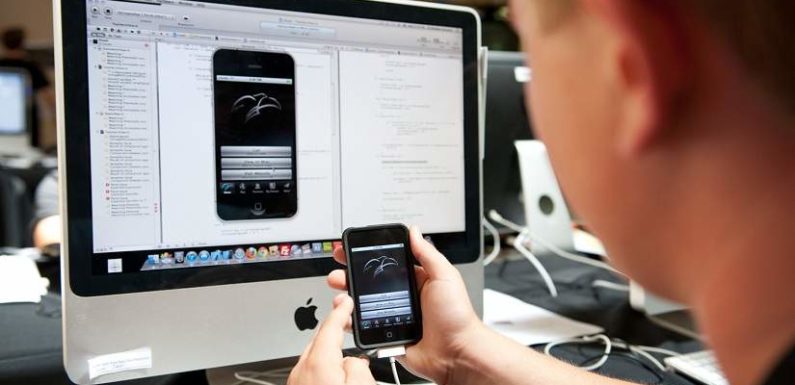 Did you know that there were an estimated 224.3 million smartphone users in the US in 2017? The number is anticipated to swell to over two billion mobile users worldwide by 2020. These folks spend about 90% of their time on apps when they use their phone.
Moreover, 51% of the web viewing occurs on mobile phones instead of desktops. So, what is this supposed to mean to you? The take-home message reads loud and clear- your business needs a smartphone application to tap into the market of mobile users.
An application will also help you earn back the customers who loved your product or service but couldn't catch up with you because they shifted to surfing via apps. All this also means that you need an app that functions like a pro and is free from any errors or crashes. It should also work at a killer speed and should be free from bugs.
If your app does not afford these features, it will hamper user experience. Unfortunately, users are not very forgiving. Results from "The App Attention Span" report revealed that 8 out of 10 users delete an app that has performance issues. On top of that, 3 out of 10 people tend to pay higher for a product or service that shows better performance than the competitor.
As an app owner, this is discouraging news. There is light at the end of every tunnel though, and the answer to your problem lies in hiring an expert app developer. Only a professional in his field can guarantee an optimally performing app.
Here are seven more reasons why you should hire an expert for your app development project:
#1 Exhibits a wide bank of knowledge
An expert app developer is called a pro in his field due to the extensive knowledge he has in his line of work. It's pretty simple. Just like you cannot hire a plumber to do an electrician's job, you cannot work with an amateur to develop your app.
An app developer has sufficient grip on his subject that ensures your app's success. He knows the ins and outs of the entire process. These include the know-how of programming language, graphic designing, and even ways to market your app via different social media networks.
#2 Shows professionalism
People who are dedicated to app development exhibit professionalism in two ways. Firstly, they show specialized know-how of their subject. This means that you don't have to worry about any part of the job.
Secondly, pro app developers showcase professionalism in their demeanour. They respect the set timeline for work and deliver work within the given timeframe. In this way, you can take the worry of the entire development process off your plate and concentrate on your business.
#3 Increased accessibility
An expert makes sure that the app development work handed to him is completed well and on time. Additionally, he delivers the work as it was required. An expert is also accessible, so you don't have to think that he will take the project, assure you of quality work, and disappear.
If you hire a professional freelance app developer, you are likely to be billed on an hourly basis. On the flip side, an app development agency or company typically sign a contract with you. A case in point is an app developer such as Airg Spam that looks into the nitty-gritty of the project. The good news is that you can work with them from any part of the world.
#4 Exhibit specialization
Often, people who overlook numerous tasks fail to sniff out minor errors. That's why it is risky to work with a jack of all trades but master of none. You can punch this problem in its gut by hiring a specialist app developer. You will also need such a person to work on your business application if it is complex to make.
Furthermore, if you dig deeper, you will also learn that there are app developers that specialize in varying fields. For instance, there are separate people who build applications for iOS users, whereas, others work to develop Android apps. Therefore, this is another reason for working with an app maestro.
#5 Shows laser focus and commitment
One of the chief benefits of working with an app development pundit is that he gives his undivided attention to your work. In contrast, if you assign the work for building your app from scratch to your in-house IT team, you'll only burden them.
The more you add to the shoulders of the office IT team, the weaker their performance. A bitter cherry on top of this is that their focus and commitment is diverted. This leaves space for fallacies or errors in the app-making work. Even if the team misses on something as small but significant as the app's load speed, it can cost you.
#6 Knows about the latest technological progress
An app specialist keeps abreast of the latest technological advancement. He also keeps tabs on the trends prevailing in the line of app development, design, marketing, and so on. This is favourable for you as your app ends up being made as per the latest trends.
Plus, app developers have access to the latest tools and technology. Since such a person is dedicated to only app development, he is bound to have the needed tools and software as well. In comparison, an in-house IT team does not have such latest tools. Investing in them will cost you more, which gives you another reason to hire an app development genius.
#7 Reduces your burden
A skilled app developer knows what he is doing. His experience means that he has several similar completed projects under his belt. This means that he knows how to approach the work, how to execute, and how to wrap up the process. In essence, you don't need an extra project manager to supervise the process.
If you are working with an app development agency, you are in for more benefits. In the case of a freelance app developer, availability can be an issue. However, that's not the case with a company. It makes sure that your work is complete within the allotted period and handles the project management work itself as well.
Wrap up
An app development master is dedicated, focused, and knows about the latest buzz in his field. On top of these reasons, hiring a professional takes off the workload from your shoulders so that you can pay attention to the business at hand. Not to mention, such an individual is also armed with the newest tech in his line of work.