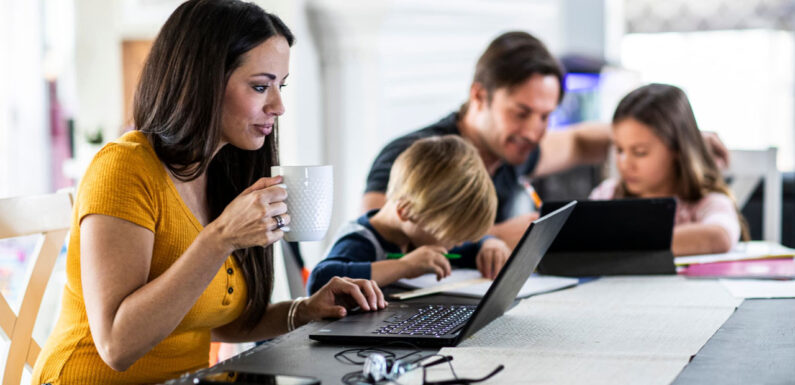 Are you considering changing or moving to a cloud eCommerce platform? You are not alone. In the first quarter of 2021, businesses increased their expenditures on cloud infrastructure to a whopping $41.8 billion. This represents a 5% increase rate compared to what eCommerce stores spent on cloud computing during the same period in 2020.
However, before you move to an ecommerce cloud platform, every decision maker asks themselves: Is a Cloud eCommerce Platform worthwhile at all? Is this trend hope or just hype? Read on to explore the advantages of choosing a cloud eCommerce platform in 2021 and beyond.
What is a Cloud eCommerce Platform?
A cloud eCommerce platform comprises a remote network of computing servers hosted on the internet that seamlessly power different applications such as hosting, maintenance, upgrades, and security. Cloud platforms guarantee high availability and boundless scalability without geographical limitations—functions that local server-based software can't perform.
7 Reasons To Shift Your Business to a Cloud eCommerce Platform
A cloud eCommerce platform is for any business that wants to beat the odds and succeed on modern infrastructure, whether a small-scale B2B venture or an enterprise. Cloud solutions help you balance your costs on actual needs instead of projections, as highlighted here.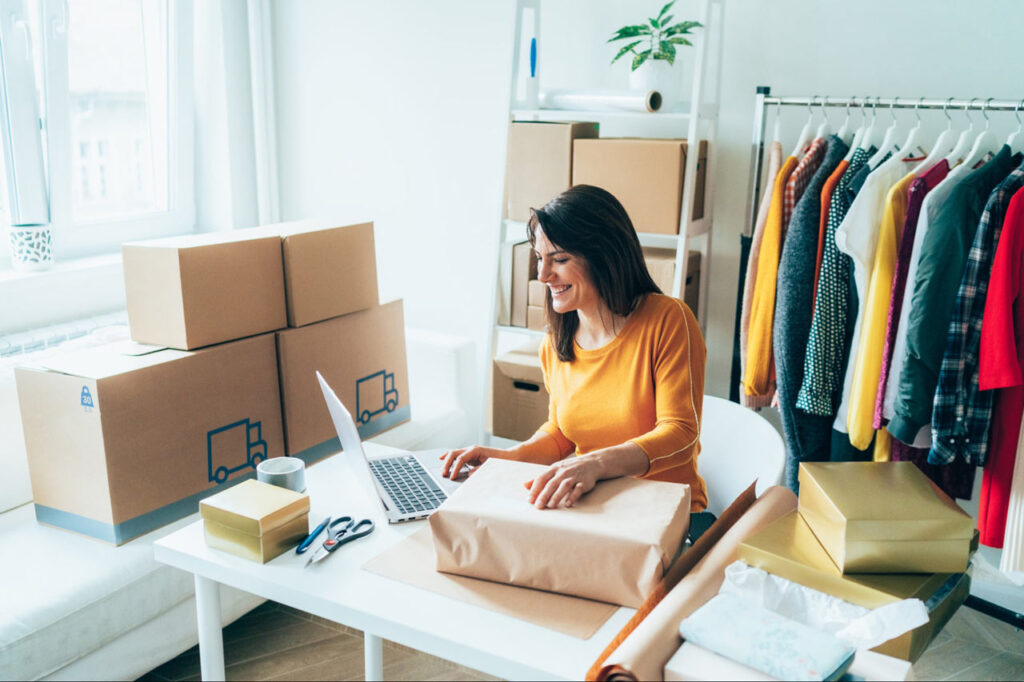 1. Cloud eCommerce Platforms Offer Scalability
One of the main benefits of a cloud eCommerce platform is its on-demand business model capabilities. It's possible to scale your infrastructure on a cloud platform to match the increasing number of customers without a capital overhead. Similarly, you can shrink your infrastructure depending on the prevailing needs instead of market anticipations.
Seamless scalability is the reason why you can set up your eCommerce account on a cloud service and start operations in minutes. Cloud platforms enable you to add and remove business resources on-demand within no time. Even better, you can add or remove resources yourself or contact the service provider for technical assistance.
Alternatively, your eCommerce store can benefit from auto-scale capabilities. This involves customizing solutions that trigger a decrease or increase of computing power (including space), depending on the prevailing market conditions and demand. Whether you scale upwards or downsize your space, customers will still access your platform because it's nigh impossible for the storage space to run out.
A good example of a business that leveraged a cloud eCommerce platform to scale its operations during the Covid-19 pandemic is Walmart. Walmart didn't offer its online services in Central American countries such as El Salvador. However, the country enacted its quarantine and lockdown protocols at the peak of Covid-19, prompting Walmart to react quickly to the situation. An eCommerce cloud platform played a critical role in enabling Walmart to expand its services online.
2. Gain More Customers With Speed
Whether you're serving ten or thousands of customers, speed is critical. Kissmetrics cites that 47% of average consumers anticipate a service page to load in about two seconds or less. 40% of these customers will abandon a landing page that loads for more than three seconds. What's more, a one second delay in speed can decrease customer satisfaction by up to 16%. If you're running an eCommerce store in 2021, these are sobering statistics.
So, what causes speed downtime? If you're offering top-notch services, you'll always experience an uptick in the number of customers from time to time. This sudden spike in traffic can either cause your eCommerce site to be unresponsive or bring it to a crawl. If this happens, the customer in line resorts to a myriad of options where they can get similar products or services to yours. Unfortunately, there is a high unlikelihood that the customer will come back to check whether you improved your site speed after they navigate away, especially first-timers.
The designing of cloud eCommerce platforms is geared towards keeping your customers with improved speeds. For instance, cloud vendors store data close to the user base to achieve low latency. There is also high availability because cloud service providers keep things running 99.99% of the time. That translates to customers accessing your site 24/7, geographical limitations notwithstanding.
3. Advanced Security Features
Like any online business, your eCommerce store handles a lot of sensitive data, ranging from payment to customer details. For instance, customers will share their phone numbers and physical addresses when checking out for prompt deliveries. They also include their bank details for billing and trust you to safeguard that information.
In case there is a breach and you lose this information to the wrong hands, it will be disastrous for your startup in terms of reputation. Reputation takes years to build but is very hard to restore once you blow it up. Giant eCommerce stores such as Amazon may survive a data breach because they retain lawyers at top-dollar rates to patch things up. For a growing startup, you only hope that your computing platform doesn't let you down.
Data stored on a cloud eCommerce platform is more security-proof than on premise solutions. Although service providers might use different tools for this purpose, they follow the same principles and compliance standards designed for eCommerce IT environments.
For instance, cloud servers undergo certification by independent third-party auditors. Certifications such as PCI-DSS guarantee that every application tied to the cloud solution is reliable and PCI-compliant.
Other regulatory standards that cloud solutions must meet include Systems and Organization Controls compliance (SOC). SOC 1 compliance limits the service provider from accessing certain information systems. SOC 2 compliance leverages System Trust and Web Trust standards to evaluate the platform's privacy, integrity, confidentiality, and security.
4. Cost Reduction
With a cloud eCommerce platform, your venture only pays for the resources and storage it consumes. That means, you do not have to pay for IT infrastructure when scaling your operations on the cloud.
How else is an eCommerce cloud platform cost-efficient? For an eCommerce store that looks to expand on a local server, the costs of purchasing in-house equipment can be pretty inconvenient and overwhelming, especially for new startups. With cloud solutions, you gain scaling resources rapidly at the expense of the service provider.
eCommerce stores operating on cloud platforms also save more in space and power costs. We cannot purport the same for businesses relying on large data centres, consuming massive amounts of power for cooling down. By switching to a cloud-based solution, you'll maximize your storage space and significantly reduce power costs.
Modern cloud solutions operate on a pay-as-you-go basis. This goes a long way to mitigate the financial risks associated with software that doesn't match your online store's needs. You can cancel such services and reinvest in top-tier products with so much flexibility.
5. Easy Software Integration and Deployment
Innovative cloud eCommerce platforms provide automatic software integration—you don't have to do it manually. However, you can still customize your most preferred apps after setting up the cloud account. This convenience increases workforce productivity and reliability on the customer side as opposed to conventional deployments that take endless hours to run.
In a nutshell, your employees won't have to wait for the whole day for a resource to function. The same applies to customers who expect your platform to be up and running seven days a week, even during upgrades and maintenance schedules.
6. Quality Control and Disaster Recovery
Inconsistency and poor quality reporting can be detrimental to the success of any business. In a cloud eCommerce platform, you'll have all your documents stored in a central location and standard format. This enhances easy collaboration for quality control and consistency in this data.
Similarly, cloud solutions for eCommerce storage enhance data recovery if you lose these documents. While you may not have absolute control over some disasters, cloud solutions increase data recovery speed in an emergency scenario.
According to Slide Share, 20% of cloud solutions subscribers cite disaster recovery in about 4 hours, sometimes less. Of course, we can't claim the same for local servers.
7. Get a Competitive Edge
Although there is an aggressive adoption of cloud computing in the eCommerce industry, some businesses still prefer keeping things local. That's an aesthetic choice. However, it means they can't compete favourably with a company enjoying the benefits of a cloud eCommerce platform at their fingertips.
Choosing a cloud solution for your eCommerce store before these businesses puts you ahead of the learning curve. By the time they catch up (they will do so in future), you'll be miles ahead.
A recent survey by Verizon suggests that 77% of eCommerce ventures feel cloud solutions offer a competitive edge. 16% of these businesses believe such an advantage is significant in growth and revenue generation.
Wrapping It Up
These seven reasons for migrating to a cloud eCommerce platform are just a handful of ways in which this solution can power your business. Taking the initiative to move to the cloud will open your venture to many more benefits not highlighted here. Moreover, technology is dynamic. Jump on the trend now to be the first one to leverage upcoming cloud software innovations and stay ahead of the competition.