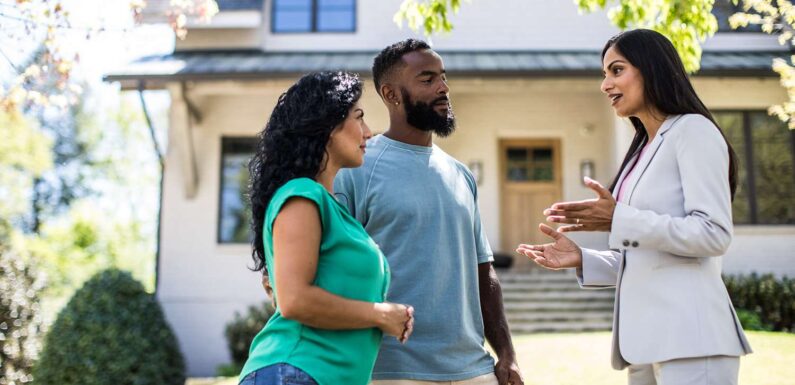 It is common knowledge that there is a racial demographic gap in homeownership across the United States.
To diversify the face of American homeownership, the federal government has put incentives, tax credits, and COVID-response legislation in place to allow minority groups such as Hispanics, Latinos, and African Americans better access tools to own their own homes.
Check out these 6 ways the government is working to close the minority homeownership gap.
What Does the Minority Homeownership Gap Look Like?
Since the 1968 Fair Housing Act, which made it illegal to refuse to sell a house to someone based on their race or skin color, minority gains in the housing market have experienced a decline.
The 2008 recession and housing crisis hit black communities hard. At the housing bubble's peak, black buyers purchased more homes than Asian or white individuals at much higher rates. They also fell victim, at disproportionate rates, to subprime loans. Financial predators also tried to get black people to use insecure refinancing options that took their home equity.
Other social and financial factors played a role in the foreclosure crisis that hit black and other people of color especially hard.
When economic recovery occurred, average black families and communities did not experience the same level of recovery. This caused black homeownership rates to fall over two percentage points between 2000 and 2010. After 2010, this figure increased by another 5%
This racial wealth and homeownership gap are driven by unemployment rates, college education, and household and family income.
Today, over 3 million black Americans qualify for a home mortgage. Meanwhile, the U. S. Census Bureau reports that by December 2020, African American homeownership stood at 44.1%, compared to 74.5% of white homeownership. Black and other minority neighborhoods often reflect low-income status. 
Even when black income levels rise over $100,000, homeownership rates remain low due to credit issues and housing market shortages.
Since homeownership not only means housing security but is one of the top ways to build wealth and stability in America, minority homeownership inequality and decline present a severe problem.
Minority families cannot create intergenerational wealth unless they have stable housing access and homeownership. They might face homelessness. They will not have the ability to pass on housing wealth or access to their children.
Disparities continue to exist. In 2022, black homeownership has an all-time low since the 1960s. As a result, growing inequality could hurt the economy and slow down the growth of the country's wealth and economy.
In the past year, the federal government has taken steps to transform this situation and offered specific programs, grants, and legislation to overcome racial barriers to homeownership. However, this requires a radical change to the entire housing market structure.
It is a goal to help millions of black renters who have good credit get good loans that allow them to get into safe and affordable homes. This includes fair housing practices, fair lending, tech advancements, and grant money.
As time progresses, there will be increased investment in communities, new construction, renovations, and overhauled loan processes that can succeed and make a difference in minority homeownership.
1. Legislation to Combat Housing Discrimination
Since the Biden administration came into power, policymakers have taken steps to find and fight racial discrimination in the housing system.
This means that they have used interagency cooperation efforts to remove home appraisal inequities due to reports that black homes in similar locations are consistently appraised at lower values than homes in predominantly white areas.
https://www.urban.org/policy-centers/housing-finance-policy-center/projects/reducing-racial-homeownership-gap
2. $15 Billion for Economic Development
The second wave of housing activism that the government has put in place is increasing the national debt by $15 billion to offer grants and tech support to overhaul infrastructure barriers to progressive economic development.
This "human infrastructure" funding will be used to remove, revamp, or design new transportation systems. The goal is to connect communities, improve transportation and upward mobility, get to better places, and support positive housing developments in minority areas.
These grants also pour money into facilitating local development and infrastructure. For example, local governments that want to develop solutions to their community's housing crisis can get grants to support zoning law changes and build new housing units at a more grassroots level.
3. The Neighborhood Homes Tax Credit
This new offer aims to attract private investors to participate in developing and renovating homes for sale at affordable rates. As a result, it is hoped that low- and middle-income minority buyers will be able to afford to become homeowners.
4. Stimulating the Housing Market
It is not just predatory lenders, low prices, or discriminatory appraisals that make it hard for minorities to buy homes.
The U.S. is drastically short on producing housing units. Currently, America is in a deficit at 6.8% housing units. 
After over a decade of critical underinvestment in building new houses and other essential housing market infrastructure, the U.S. housing supply is in crisis.
These existing housing shortages only worsened during the COVID-19 pandemic. With construction grinding to a halt, global shipping issues, soaring building supply prices, supply chain problems, and worker shortages have worsened an already growing problem.
These involve tax breaks incentivizing and driving new building projects in disinvested areas. They also include getting investors involved in renovating and upgrading existing houses to make them more affordable for lower-income buyers.
Next, the project stimulates new housing units and offers them at more affordable rates. They also give people who are looking for safe and stable housing information and help.
5. Keeping Minority Americans in Their Homes
A primary focus in Washington also centers around existing Black and Hispanic American homeownership.
The CARES Act paused mortgage payments for 18 months to offer relief to millions of struggling Americans and support housing security. 
Black borrowers are three times as likely as white Americans to dip into their retirement savings to cover mortgage payments. But unfortunately, they are also twice as likely to fall behind on mortgage payments.
The CARES ACT successfully helped black homeowners by giving them needed respite during the joblessness and economic uncertainty that many experienced during the pandemic. In addition, the grace period created by the CARES Act enabled black homeowners to stay in their homes at higher rates by temporarily lifting mortgage payment burdens.
6. Overhauling Credit Scores with Technology
Cause: Due to a history of discrimination, people of color often have lower income levels and lower rates of intergenerational wealth. As a result, they have had less access to good-quality financial products. They have also fallen victim to aggressive or predatory lending schemes at high rates.
Effect: This means that black and other minority homebuyers often have lower credit scores.
The modern credit score system does not look at whether someone has paid their rent or utility bills on time when considering a person for a loan. So, unfortunately, many people do not have good credit, and they do not get to be part of the main housing market ecosystem.
The government has decided that it is time to reimagine credit scores in ways that help average minority Americans. Mortgage lenders are also looking to help first-time minority buyers with low or non-existent credit histories develop ways to actualize homeownership in one to two years.
They are trying to make sure that financial and housing services are not skewed by technology through new technology.
They are not the only ones progressively working to advance minority homeownership through digital spaces. For example, Wells Fargo has given $10 million to support organizations that want to transition to virtual housing counseling for minority groups. Meanwhile, the National Urban League offers a new digital system that gives buyers financial counseling before and after purchasing a home.
For instance, the Tech Equity Initiative, started by the National Fair Housing Alliance, resists risk-based scoring systems that demonstrate bias. The Initiative also automates underwriting when people purchase a home. This helps more people to access services that might not have transportation or the ability to locate an in-person loan underwriter.
The Takeaway
While the rest of the country is working hard to get rid of the effects of the pandemic, minorities are still having problems with housing, credit, or finding housing that is both available and affordable.The proactive steps taken by the federal government and local governments are designed to solve the housing crisis through special grants and programs, incentives, spreading information and awareness, increasing new housing options, enabling virtual support, and helping millions of minority Americans achieve the dream of owning their own home.