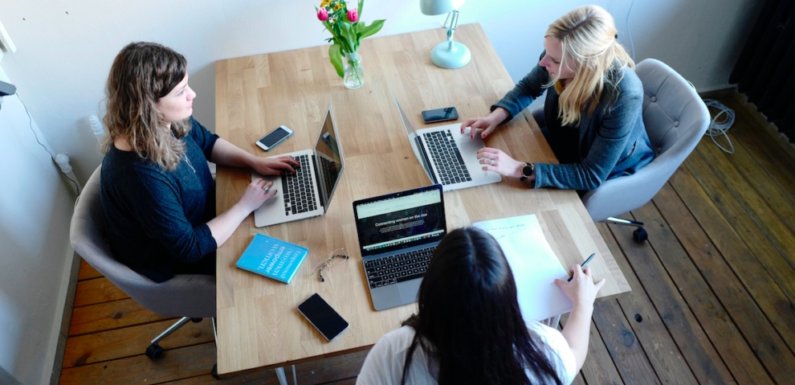 When you are ready with a business website and a list of targeted keywords you want to rank for, you are on the right track. What is the next step, do you know? You have to obtain the results of your keyword rankings on Google.
And then work towards improving the ranking by following few SEO tips to increase organic traffic.
How do you do that?
Start with checking where your website is ranking on search engines. You can use any of the following tools to check your Google keyword rankings in just seconds.
1. SEMrush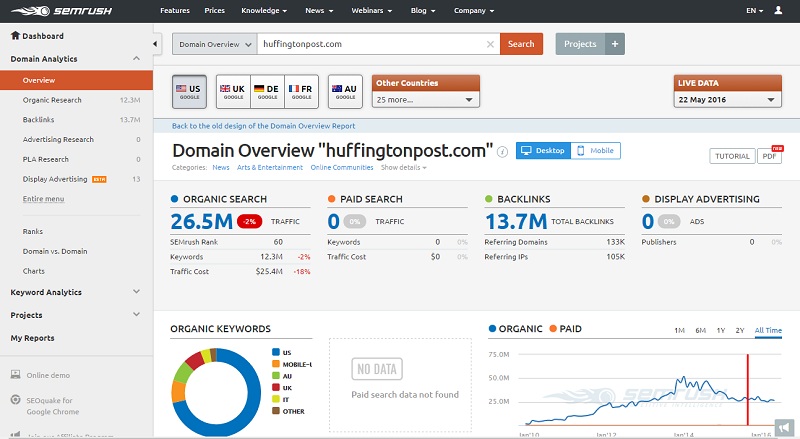 SEMrush is a complete solution for keyword checking. You can depend on the SEMrush tool to get keyword rankings for any domain name. Using SEMrush is as simple as entering the website URL or the individual URL of your blog post in the SEMrush search bar. The details of the entire domain overview of the keywords you rank for, the organic search status, paid search status, etc. will be shown. Clicking on any of the specific keywords will give you the information about your competitor domain and the other related information. SEMrush is a great tool to check the position of keywords in search engines. This tool can save you lots of time by retrieving the results quickly.
2. Google Rank Checker

Google Rank Checker is the free online utility tool which enables the users to track the position of the keywords. You have to enter your keyword phrase and the domain name of your website. Within a few seconds, the result for your keyword search engine rankings gets displayed in Google search engine results.
3. Ahrefs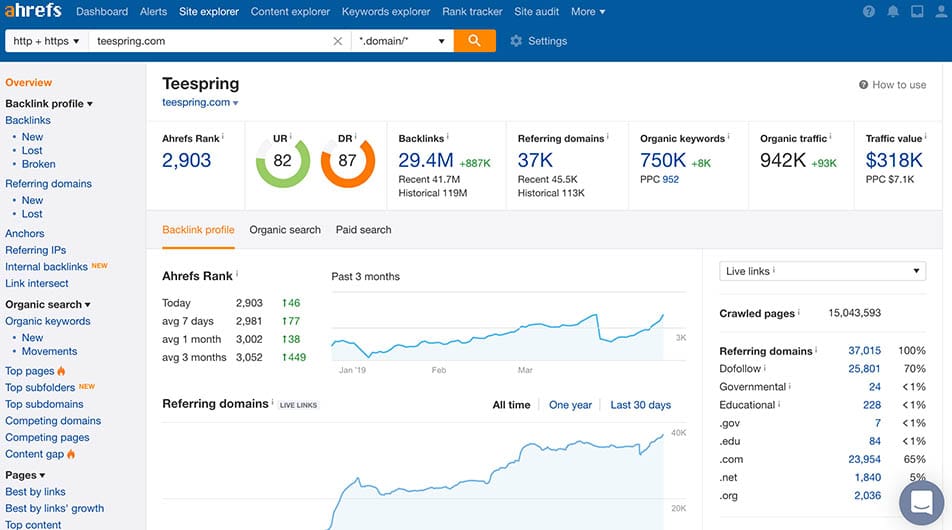 Ahrefs is another popular tool, loaded with lots of extraordinary features. It enables you to get quick access to your current rankings. Using Ahrefs, you can start tracking your website ranking as well as your competitor's website. Enter the URL into the tool and Ahrefs will provide you with a list of keywords for which your website is ranking. Also, you have the option to see the ranking based on the country. This tool comes with an easy to use interface and generates a report using graphs and charts. When you use Ahrefs, you can check the level of competition for your target keywords. You can use Ahrefs to track your backlinks.
4. SERPWatcher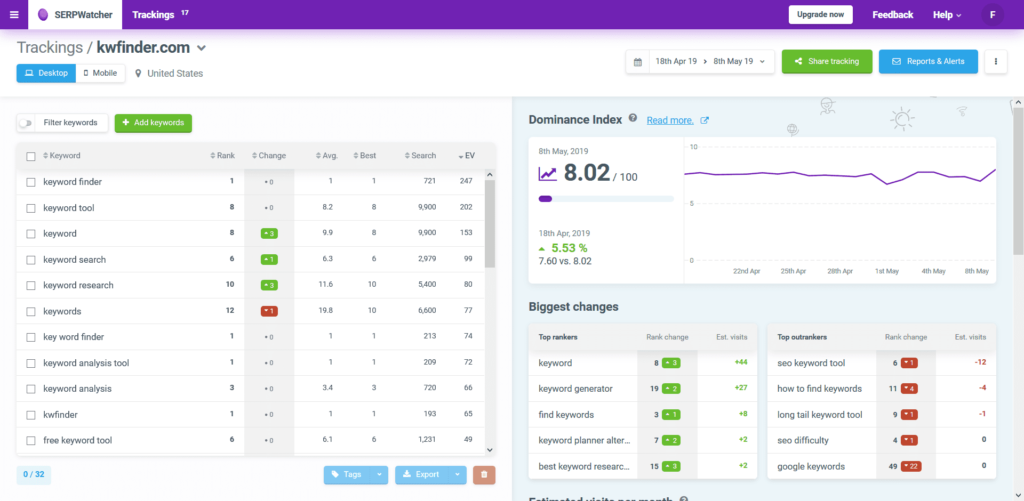 SERPWatcher is an incredible ranking tracking tool offered by Mangools. Mainly, it focuses on aggregate data to track the overall progress. SERPWatcher is the latest tool which lets you track keyword position for any domain. It enables you to run a quick keyword search coupled with the provision of interactive daily SEO reports and results.
5. AccuRanker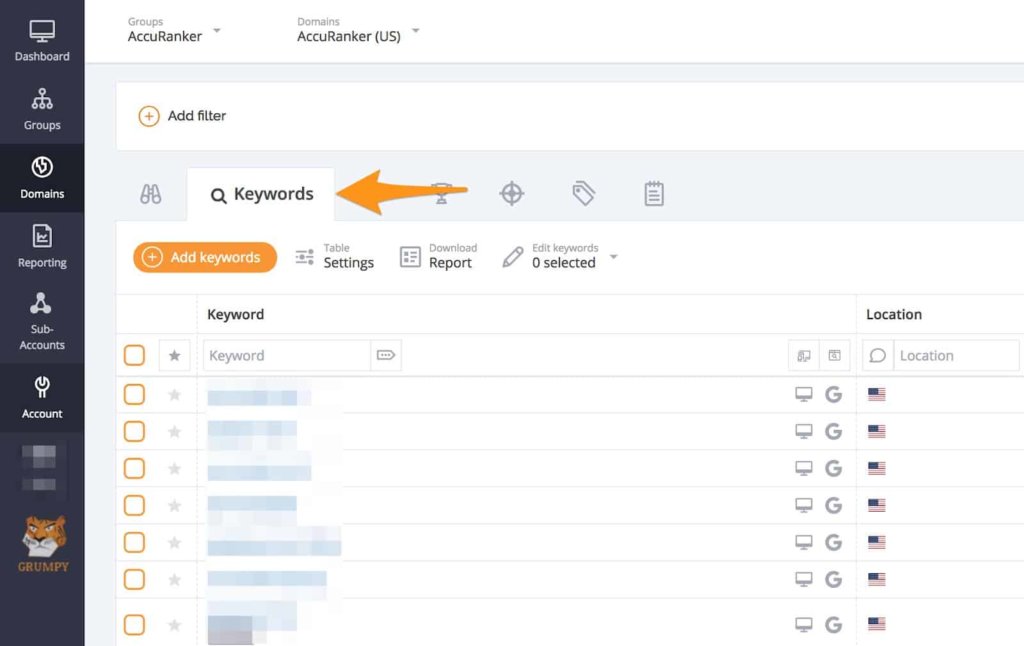 AccuRanker is the most preferred tool used by SEO companies and corporate professionals. It provides you with an option for tracking the rank of the keywords in Google Search Console as well as Bing. Also, it helps you generate SEO reports. The interface provided by AccuRanker is elemental that makes it easy to use. One of the salient features of AccuRanker is you can check the ranking based on your county preferences. While adding a new keyword to track, you can set more than one target location. The best part of AccuRanker is its high speed and the integration with the third-party tools Google Analytics, Adobe Analytics, HubSpot, Databox, etc.
6. SERP's Keyword Rank Checker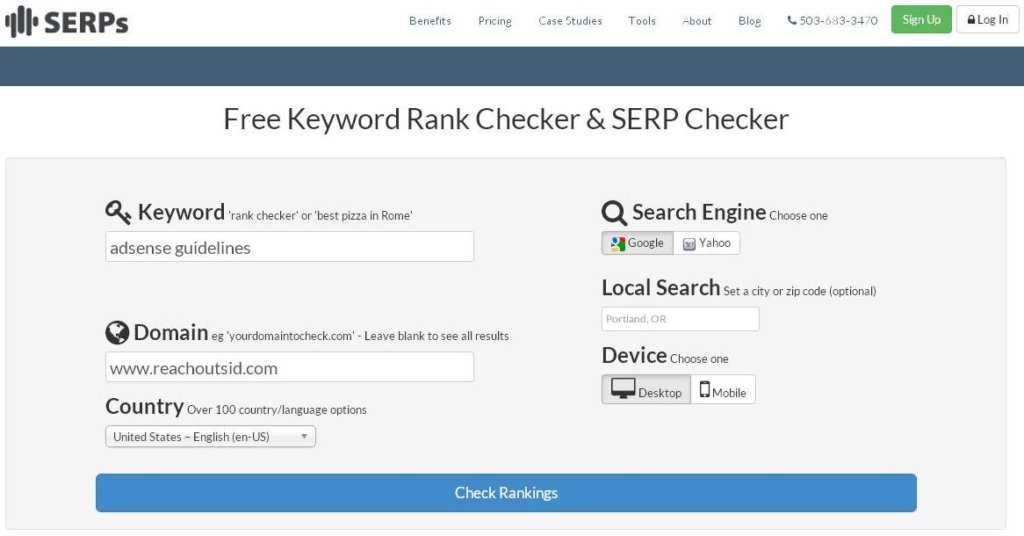 SERP's Keyword Rank Checker is a free tool for tracking the rank of the keywords. It provides the search engine position for a specific keyword or phrase. Also, it gives detailed information on Cost Per Click (CPC). You can also select the search engine location. SERP comprises the functionality of running the keyword test for your website's mobile and desktop version too.
7. SEO Centro Rank Checker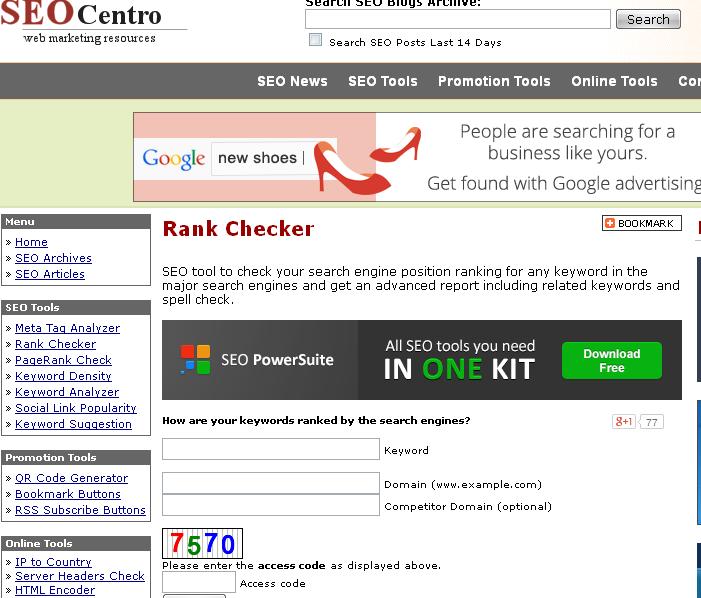 With SEOCentro Rank Checker, you can check the performance of specific keywords on not only Google but also various other search engines such as Yahoo, Bing, etc. The result will include the entire history of the particular keyword along with its ranking in different search engines. SEO Centro will provide you with in-depth results of the ranking for your keywords.
With the help of these tools and many others, you can keep track of your keyword rankings. Whether you use the free rank checkers or purchase the membership for one, it is essential to know your rank for your keywords. It is a vital aspect while monitoring your performance. Also, it helps to improve your Google rankings if you are lagging somewhere.
Once you are aware of your website rank on Google, you know what next you should do. Without a clear and proper ranking plan, any ranking gains that you may get won't sustain for a more prolonged period. If you are thinking of upgrading your SEO or keyword strategy, hiring a digital marketing company in Pune will help you obtain the desired results. You will be able to get more out of your marketing investments.