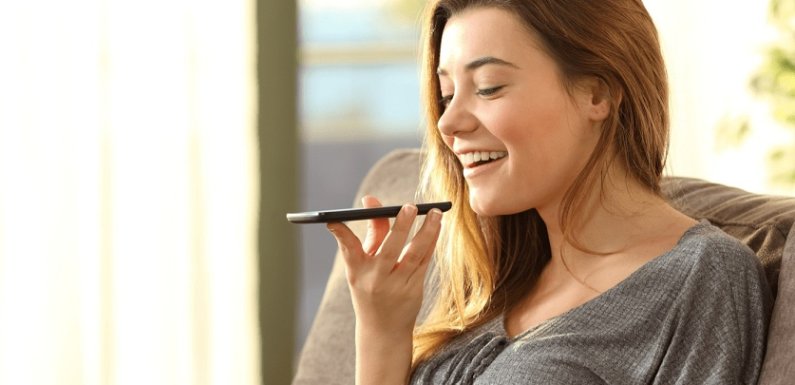 Not long ago, the keyboard on your phone's screen was probably the sole way you searched for things via smartphone. Now, things have changed in significant ways, and it's all because of voice search. Thanks to apps like Siri and Google Assistant, people only need to speak into their gadget's microphone to get relevant information. Let's look at how this technological shift is changing digital marketing this year.
1. More Brands Are Releasing Smart Speaker Apps/Skills
Data published at the beginning of this year found that 26.2% of American adults own smart speakers, representing a nearly 40% rise over information from January 2018. The popularity of smart speakers is a driving factor that makes many marketing leaders decide their brands need to create smart speaker apps or skills.
Mastercard recently released one that lets people find out about offers and excursions in their areas, and Microsoft has a skill that allows Alexa or Cortana equip gamers to control their Xbox systems with voice commands.
In case you need more proof of organizations getting on board with smart speaker skills, consider that the Church of England created one. It recently reported that people asked the Alexa skill more than 75,000 questions during the first year of release.
The growing number of these specialized smart speaker skills gives brands plenty of incentives to either make one for the first time or add new features to an existing skill. Doing so allows reaching out to users in ways that make sense. For example, the Church of England's skill lets people find services to attend near them.
2. Marketers Prioritize Conversational Searches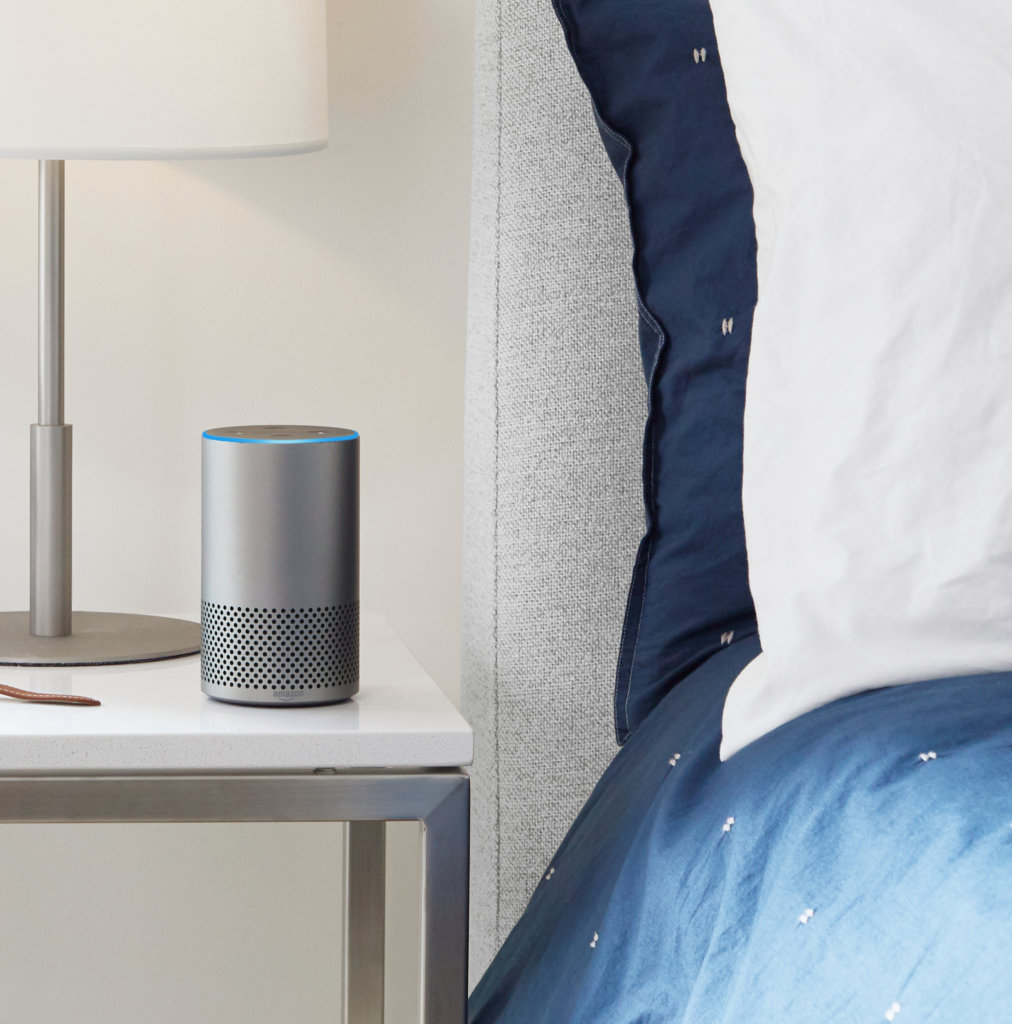 In the early days of search engine optimization (SEO), many of the targeted keywords were not in the format of a complete sentence. For example, a person might type in a search that said "first camera for kids" However, people who use voice search are more likely to structure their searches as they would if talking to someone. For example, they might ask, "Which brand sells the best first camera for kids?"
This evolution in search trends means SEO specialists and all marketers need to keep conversational search queries in mind as they optimize their content to appear as close as possible to the top of search engine results pages (SERPs).
3. Businesses Must Update Their Web Presences to Meet Voice Search Needs
One recent trend that has become apparent is that people like using voice search technology to find out about local businesses. A 2018 BrightLocal survey found that 46% of people polled look for local business information via voice searches daily. Plus, 27% of people go to local business websites after initially finding out about those enterprises through voice searches.
However, a more worrisome finding from a different poll from Uberall published in April 2019 found that only 4% of businesses were voice-search ready. The analysis of more than 73,000 companies focused on 37 directories that feed voice search queries. It found that nearly all the directory information about businesses' opening hours had mistakes, and there were errors in almost one-third of the details about websites.
These findings show that businesses must be proactive and ensure their internet listings have the correct information. Uberall connected SEO to voice-search readiness (VSR). As such, it's now necessary to always check for accuracy when making any updates to a site for SEO or other reasons. If businesses fail to take that step, the voice search queries could call up the wrong results and mislead consumers.
4. Voice Search Is Factoring Into Holiday Marketing Plans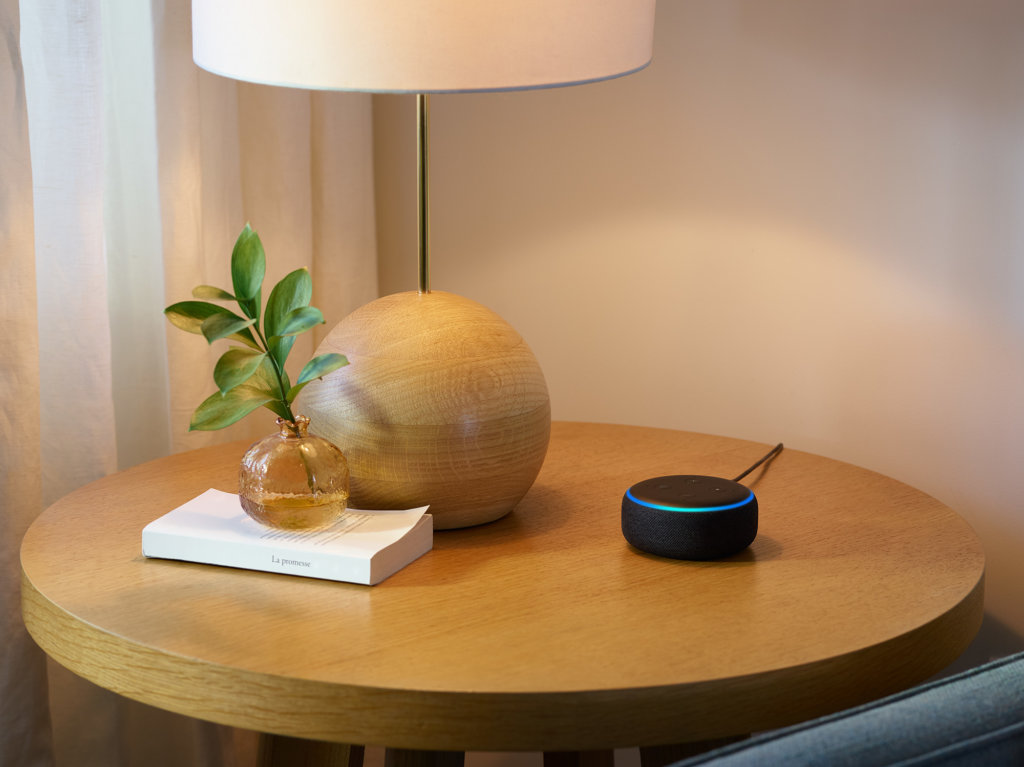 Marketers start thinking about the holiday season long before the decorations arrive in stores and famous wintertime tunes dominate radio stations and in-store soundtracks. Professionals in the marketing world aim to put their brands in top-of-mind positions with their audiences. They do that with television commercials, social media contests, limited-time sales and more.
Those things will remain necessary for the foreseeable future, but marketers that understand the rise in voice searches are looking for ways to incorporate them into their holiday promotions.
You can get an idea of how people use Amazon's Alexa virtual assistant by considering that the company announced voice speaker shopping more than tripled during the 2018 holiday season compared to the previous year. Plus, Amazon smart speaker owners requested recipes via voice three times more often during this time and asked for cooking advice twice as much.
The possibilities for connecting voice searches with the holiday season seem virtually endless. For example, iHeartRadio has a smart speaker skill that lets people ask Santa to help them find Christmas music.
Together, these things mean marketers should not overlook the possibility of bringing voice search capabilities into their holiday marketing agendas. The payoff could be significant if marketers figure out how to apply voice searches to the holiday season in ways that are convenient, fun or both.
5. Voice Search Is Gaining Traction in the B2B Sector
There are some distinctive differences in businesses-to-business (B2B) marketing compared to reaching out to consumers. For example, at a company, the decision-making often happens by multiple parties over a longer period. However, many consumers see an advertisement for something once and decide they'll buy it immediately or within a day.
An apparent commonality between consumers and business representatives is that analysts say both seem open to doing voice searches. They expect B2B voice searches to become more frequent based on several factors, including the findings of one survey that said more than 40% of people use voice searches at work while alone.
The way voice searches allow people to search without typing is also an advantage in the workplace. After all, most people can recall times where they wished they had a few extra pairs of arms or another hand while at work because of the multitasking nature of their duties.
Think about how important trade shows are to many companies that mainly work in the B2B space. Whenever brand representatives need to find the fastest route to a convention hall or a restaurant where they're meeting a potential customer, voice searches can help with those journeys.
6. Voice Searches Could Make Marketers More Able to Meet Drivers' Needs
Multiple studies indicate that people appreciate doing voice searches in their cars. A 2019 report from Microsoft showed that 31% of respondents said they used voice commands while in connected automobiles. Then, research from HigherVisibility published this year found that 34% of people used voice searches while driving. That figure is a decrease compared to the company's numbers from the previous year, but still notable.
Coverage of the 2019 Consumer Electronics Show (CES) indicated that it wouldn't be long before voice assistants become more common in cars. That makes sense, especially since Amazon released its Alexa Auto smart speaker for drivers this year. People who are familiar with the ways people use voice recognition capabilities in their cars now or how they might soon mention a wide variety of use cases.
Marketers will probably start investigating how they can utilize this trend and address individuals' needs as they drive. It's not difficult to think of how voice searches could help marketers deliver location-based information that doesn't require people to fumble with buttons while sitting behind the wheel.
Exciting Things on the Horizon
The things mentioned in this list make it evident that voice searches have already uprooted traditional marketing methods. As the technology progresses and becomes more versatile and accurate, the ways digital marketers can tap into people's voice-searching behaviors will increase.