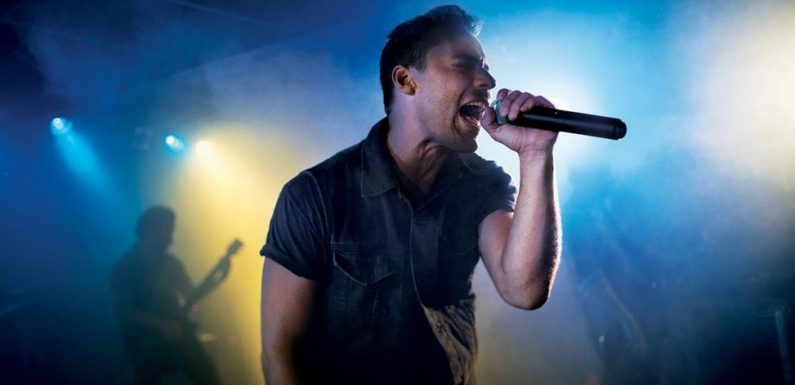 High-quality audio equipment is essentials for any events, gatherings, conferences, and seminars. Most of the companies have their own set of audio equipment such as data projectors, wireless microphones, microphone mixers, and speakers. Audio equipment helps speakers to convey their messages loud and clear to the audience and serve the core purpose of communication.
Wireless microphones:
A microphone is very significant audio equipment and its main purpose is to amplify the voice without damaging the voice quality. There are different types of microphones available such as Condenser Microphones, Gooseneck / Lectern Microphones, Battery Microphones, Dynamic Microphones and Wireless Handheld Microphones in the market. You need to ensure that you end up choosing a right one.
Wireless microphones are trending nowadays due to mobility and convenience they offer to the speakers.
However, not all the companies have their own set of wireless microphones especially when they have fewer events and presentations. In such case, they go for a rental wireless microphone which is beneficial for them too. The requirement of microphones does vary with each event. There are many parameters you need to decide while choosing microphones such as audience strength, size of the room or auditorium and many others.
There is a dilemma individual and corporations face whether to buy the microphones or go for a rental. The answer is very simple. If you organize events and presentations more frequently, you can go for the buying option. However, if the frequency is not that high, you can rent them out whenever you need them.
However, there is another scenario that favors wireless microphone rental. As we all know that technology is changing at a faster pace and if you want latest upgraded microphones, it is recommended that you go for rented microphones as and when you require.
Furthermore, wireless mic rentals are a cost-effective deal and you can actually save some money every time and get an advantage of best technological innovation. So now that you have decided to go for wireless microphone rental, you need to ensure that you hire a best rental company for the same.
If you search on the internet or your local business directory, you will find many microphone rental service providers. They all self-proclaim themselves best in the market and you might face difficulty as to whom to choose. Here is a list of tips that can help you to make a right decision.
Choose a company with good reviews:
Obviously, you don't want to end up choosing a bad service provider, do you? What are the parameters to check whether a company is good or not? There is a way. There are many web portals available online that facilitate users to write company reviews. Users generally write about services, products and their overall experience with the companies.
It is a good way to know the company and its practices as all the users are genuine service buyers and you will get in-depth knowledge about the company practices and professional decorums. If a certain company has earned some good reviews, it actually means that it is a company you are looking for.
Test equipment before you possess:
It is another important parameter to keep in the mind. Always ensure that you test the microphone you are hiring before you take the possession. Sometimes, it might happen that you have selected the equipment without testing and at the time of the event, you will have some pretty bad time.
Always test the equipment before renting them. Ensure that they are in good conditions and functioning well. Also, ensure that the technical features are identical as per your requirements. It will save you from headaches on the day of the event.
Ensure that the provider offers free tech support:
If you have no sound technical knowledge, what will you do if any technical difficulties come up before the event or at the time of the event? You need to ensure that such situation never arises by asking for free technical help from the rental service providers. In fact, most of the wireless mic rentals service providers offer such services to ensure a smooth-sailing event.
That is not it, ensure that the company technical professionals offer free training about how to use the microphones to get effective output. Most of the wireless microphone rental service providers offer free setup services at the venue of the event. It is a good thing as you can avoid any unnecessary technical hazards while doing it by yourself.
Cost does matter:
Cost is also a decisive parameter while selecting a rental wireless microphone. The best way is to invite quotes from different companies and choose the one that offers services at the lowest price possible. Also, you can use your negotiation skills here to lower up the cost.
However, you need to ensure that lowering the cost does not jeopardize the quality of microphones. Cost over quality is not a good option to avail for.
Performance and dependability:
Always go for branded company's wireless microphones to ensure highest quality and output. Choosing relatively new branded microphones is not recommended. Read the reviews about wireless microphones of different companies and choose the best one that offers utmost satisfactory quality functioning.
Types of wireless microphones:
There are many wireless microphones available in the market and you can choose as per your custom requirements. For example, the Dynamic cardioid microphone can cut through high sounds on the stage and offers excellent sound output. If you are looking microphones for home recording sessions or semi-pro studios, they are the best choice to make.
In a similar manner, The Sennheiser e602 II cardioid microphone that is perfect for bass drums and bass guitar cabs and other low-frequency musical instruments. You need to ensure that you are choosing microphones as per your requirements. It will make things specific and easy for you to select appropriate options.
Wrapping Up:
When it comes to finding a rental wireless microphone, options are many and you need to ensure that you choose the best one with remarkably high quality and functioning. A good wireless microphone with superior features will ensure that you reach out to your targeted audience in a clear and meaningful manner.
I hope you find this article give answers to your queries about wireless mic rentals.