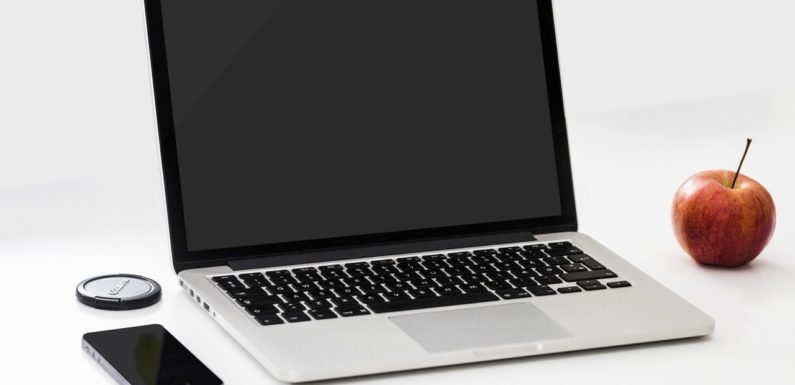 Laptops are getting more and more powerful as time rolls by. They are no longer clunky and loud one-trick ponies that are a pain to carry around. After all, the market is there: we see no shortage of gamers who are also grown-up professionals. To their utmost joy, there is a variety of products that kill it both in an office and casual setting. So, there is no reason to sacrifice anything. You can finish work-related tasks, take micro-breaks in between, and unwind. This is an effective strategy for keeping anxiety and boredom at bay. To make it happen, keep an eye on these models equipped for double duty.
Dell XPS 15
I am always a fan of buying a business laptop with strong gaming capabilities, not the other way around. Dell XPS 15 certainly fits the bill. It is the smallest in its class, yet packs a powerful processing punch. As a premium laptop, it is a contender that aspires to steal Apple's thunder in the 15-inch space. A near-borderless display is utterly beautiful and there are a lot of connectivity options. It brings the full power of the Intel Core i9, top-of-the-line processor, coupled with a GTX 1050 graphic prowess. The only flaw is less-than-ideal camera position.
Microsoft Surface Book 2
Next, we come across one of the mightiest 2-in-1 laptops money can buy. Sheer processing power is one of the main selling points of Surface Book 2. There is no day-to-day task or a gaming obstacle that can stand in the way of Intel Core i7-8650U and GTX 1050, especially if you opt for a version with 16 GB RAM. The basic model is 13.5, but there is an option to buy a 15-inch one. The battery life is amazing and you can easily bring it with you from home to work and back. Apart from the price, the only other unpleasant thing you have to bear is the lack of a Surface Pen.
Asus ZenBook 13 UX331UN
If you are looking for something that is more on the business side of things, look no further than prime-quality Asus ZenBook laptop with a 13 tag on it. Considering the thin chassis, I was really surprised by its amazingly comfortable keyboard. It is a blast to use, whether you are working gaming magic with hotkeys or writing reports. An elegant, striking blue model is highly portable, as it weighs mere 2.7 pounds. With the Core i5 CPU, it has solid performance as well— it will run modern titles short of everything-on-high settings. The screen is nice and light and the battery lasts for 9 hours on a single charge.
Lenovo ThinkPad E570
As a direct successor of E560 and a 15.6-inch pioneer, ThinkPad E570 continues Lenovo's revered tradition of producing only top-notch products. Although the ThinkPad line is typically associated with office settings, this bad boy is actually a sturdy multimedia platform that can proudly stand next to best gaming laptops. Namely, Core i5 may not seem like a killer component, but in combination with GTX 950M, it does the trick just fine. The lower price makes it an enticing offer for small business owners and managers. It also makes it easy to come to terms with the fact that a well-designed build is entirely made from plastic.
GIGABYTE Aero 15X
This agile beast from GIGABYTE is a special treat. It is everything you need: sleek, powerful and uncompromising. The 15.6-inch screen features a 4K display, which warrants a riveting digital experience. Modern gaming staples are here: the i7 processor and GTX 1070. Also, gamers among the rank of businessmen can rejoice because the built-in configuration includes 16 GB RAM. The list of good news continues with a great battery life. The only thing that bugged me was the poor webcam placement and overly quiet speakers.
HP ProBook 450 G4
The ProBook 450 G5 was one of the first business laptops offering the latest generation of Intel processors. The whole series is aimed at the entry-level market, which does not mean it lags behind the competition.  The G4 iteration has Intel Core i7-7500U and GeForce 930 MX 2048 MB DDR3, while Intel Kaby Lake-U premium motherboard rounds up the quality configuration. This is enough to meet the vast majority of modern gaming needs. The entire casing features a silver-gray color, which may not be everyone's cup of tea. Regardless, for its price range, HP ProBook 450 G4 is an exceptional platform.
Full steam ahead
It has not always been that way, but in this day and age, gaming-inclined businessmen are spoilt for choice. One can get the best of both worlds and avoid nuisances like the traditionally flashy presentation of the gaming laptop. So, do your homework and take your pick. Satisfy your hobby in the office or wherever you are, without the need to cope with heavier weight, short battery life, frame drops, lags, and alien spaceship looks. Run triple-A powerhouses like Fortnite, embark on a thrilling digital adventure, and melt away the stress after a long day.