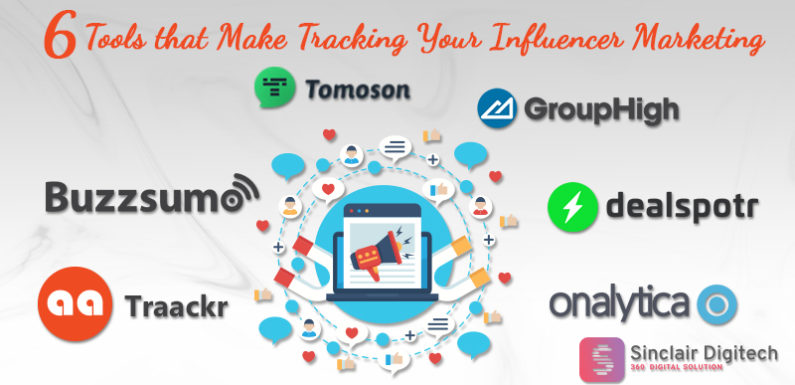 Influencer marketing has become the essential part of brand marketing strategy. We have observed rapid growth in Influencer Marketing from past few years. People are more influenced by the person who recommends product or service rather than trusting brand directly. Moreover, the changing preferences of the audience have led to increasing in popularity of influencers; changing the whole digital marketing landscape.
An influencer acts as a communication medium for marketers to spread their brand message to the target audience. Consequently, these people have a greater influence on the potential audience; about 49% of people depend on influencers to take their purchasing decision.
Thus, leveraging the power of influencer marketing to reach the target people online on various social media platforms is very important. To ensure your brand truly speaks your identity to the right audience, you have to keep track of your marketing efforts, analyze the type of influencers, relevant content and social media platforms which drives more engagement ratio.
To run influencer marketing campaign effectively, you need these 6 tools to help your brand successfully track your influencer marketing efforts.
1.) Traackr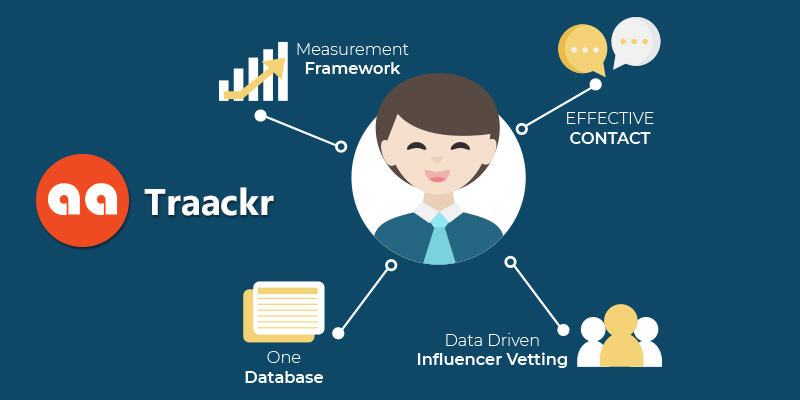 Traackr is one system of records that allows your brand to track, analyze and manage your overall influencer marketing campaigns. It offers a wide range of features to help the brand build and manage their relationships with the influencers. It gives powerful insights into competition tracking, measure return on investments, access to large pool of influencers that resonates with your brand image and impacts the target audience.
Check How Traackr works:
Influencer Relationship Management Platform:
IRM platform of Traackr allows you to manage your global influencer network. You can add your existing list of influencers or explore new relevant influencers, validate them by understanding the in-depth metrics of their profile, demographics and geographic location that are truly helpful to spread your brand message to target audience.
You can build a complete structure for your campaign program based on influencers associated with the projects, team members and form a group of people which will be needed when you launch your campaigns.
Search Right influencer for your brand
Influencer search must depend on three factors: Reach, Resonance, and Relevance.
Identify what is influencer's target audience reach such as blog visitors, social media friends, followers, and subscribers etc.
Know the resonance effect of the influencer's published content such as how many people are engaged with their content in the form of re-tweets, comments, likes etc
Know whether influencer is using relevant keywords and placing those keywords in the right place that appears first if someone searches using those keywords.
Listening, Engage and Activate
Explore the latest trending content published by your influencers and filter out engaging content and start a conversation with those influencers who brings value to the content and build a strong relationship with them to ensure right influencer selected for marketing mix of your campaign.
Influencer management
Traackr tool allows you to completely analyze your influencer's profile, checking their interaction level with others in the community and their footprints on different social media platforms make easy for a marketer to collaborate with the right influencer for their marketing campaign.
Extended Network Feature
This tool lets you view an influencer map that you are currently engaged with and also recommends the new and upcoming influencers that resonate with your active campaign.
Reports and analytics
Traackr generates various reports that illustrate the impact of influencer marketing campaign, how your campaign was able to build a successful relationship with your influencers, generated number of impressions and overall engagement ratio.
2) Dealspotr Marketplace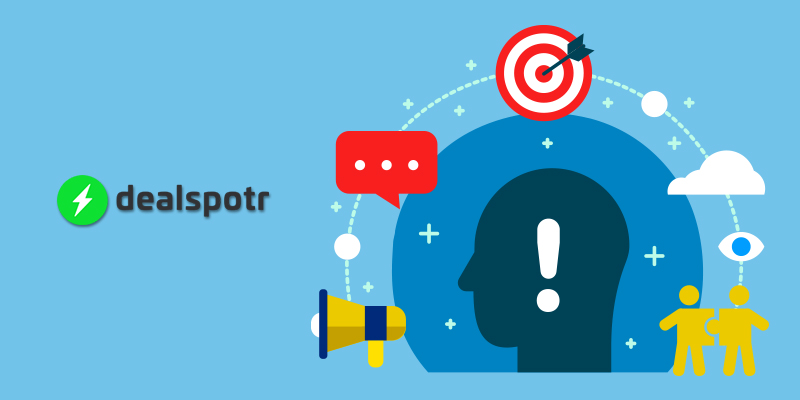 Dealspotr Marketplace is a free influencer marketplace that helps brands to generate better ROI by driving more sales and conversions. Through this platform, you can gain the benefit of both promo code marketing and CRM type system that allows you track the overall influencer marketing campaign. Dealspotr Marketplace can integrate with various e-commerce platforms such as Shopify, Magento, and Woo-Commerce.
You can add coupon codes to the platform and search for relevant influencers who can promote the codes of your website.
This powerful platform has two marketing capabilities:
Allows to promote your promo codes across the website through influencers
Spreading sponsored content of product and services through influencers
Check How Dealspotr Marketplace Works:
Create Sponsored Campaign
You can create a sponsored campaign in a platform which is visible to the large group of micro-influencers and interested influencers can get in touch with you for work or you can search influencers based on demographics to invite them to work on your campaign.
Pre-calculated Influencer Rates
This platform incorporates the feature of pre-calculated influencer rates in which each influencer is assigned an influencer score based on their followers and engagement ratio, calculated based on an algorithm. This score is the amount that an influencer should be paid which eliminates the issue of negotiation or high inflated influencer rates
Manage your campaign through Dashboard
You can manage your campaign through dashboard: manage the relationship with your influencers, keep track of sponsored post published by them, schedule posts, add funds, notifications and send timely reminders to make your campaign work successfully.
Track Click and Conversion Ratio
You can keep track of click and conversion ratio achieved from the influencers published content and measure the overall ROI of your campaign in real time.
3) GroupHigh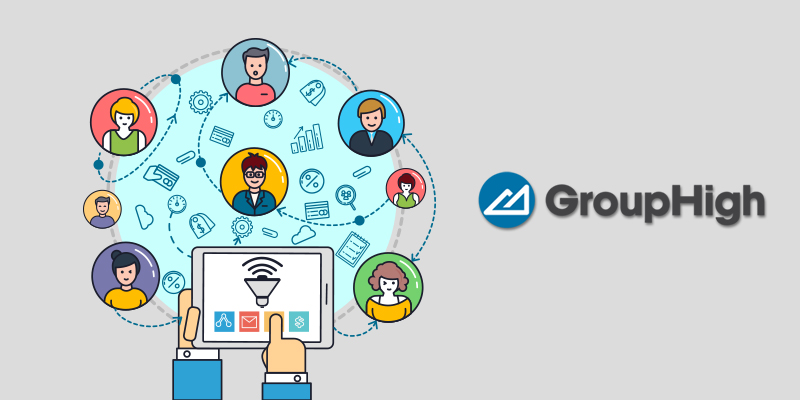 GroupHigh is the effective tool that allows you to search bloggers and other social influencers who speaks your brand message very well.
Check How Group High Works:
Access to a large database of bloggers
You can have access to the database of more than 15 million 360 degree profiles of bloggers; filter out the best relevant blogger for your campaign who can be your influencer in marketing your brand product and services.
Import existing blogger outreach list
It offers a facility to import existing contact lists in the form of CSV or URL to understand their profile, social presence and quickly sort your targeted bloggers for the successful working of your campaign.
Manage your campaign progress
You can manage your influencers relationship based on their performance, followers, content published and keep track of the campaign progress in the blogger outreach platform.
Engagement Report Management
Check how your published content is driving engagement ratio, conversion, and impressions through various reports generated by GroupHigh.
4) BuzzSumo
BuzzSumo is such an amazing platform that offers content sharing analytics and influencer searching tool in one dashboard.
Check How BuzzSumo Works:
Content Research:
This feature helps you find the most popular and trending content prevailing in the market based on particular topic.  This is the most useful tool for content marketers who look forward to analyzing the content that is the trending buzz and that works well in your industry.
Identify Influencers:
You can have access to the large network of influencers by searching them through keywords, topics, and hashtags. It also provides you with other filter options such as bloggers, influencers, journalists, companies or regular people. You can identify key influencers best suitable to your industry that can enhance your content marketing efforts for your brand.
Monitoring:
You get real-time alerts on new content published, how your content influencers are working on your campaigns and easily track your campaign progress compared to your competitors.
5) Onalytica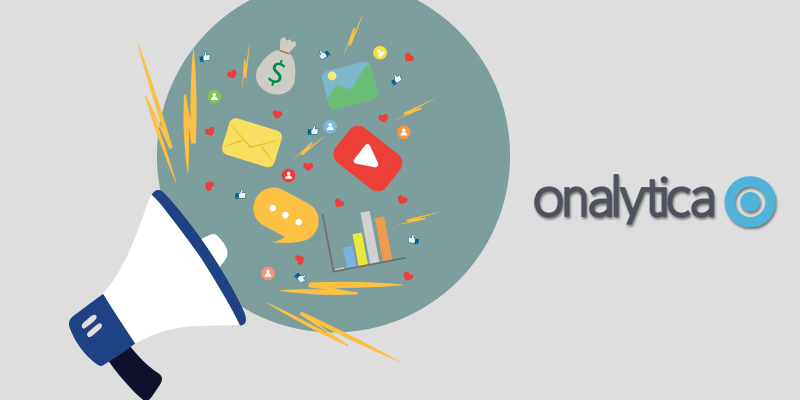 Onalytica is a different kind of influencer relationship management software that allows you to find, track and engage influencers beyond the reach of digital marketing and other engagement models.
Check How Onalytica Works:
Customized Dashboard
Onalytica has a different dashboard layout that gives you insights about influencers in a form of different types of chart and graphs and also a side panel view displaying the conversation of top influencers.
Real-time Influencer Feed
You can keep watch on real-time feeds of influencer's discussion based on topics, dates and social media platforms to filter out conversations you want to see.
Review Influencer profile
You can analyze influencer profile in deep to have a better understanding of their engagements, followers and social footprints and build a strong relationship with them.
Ability to share Content
This software enables you to upload content such as case study, white papers and automatically notifies you when your content is relevant to the influencers.
Email Alerts
Automatic email alerts are generated when a content or topic relevant to your business is shared by influencers so that you can share further with your target audience.
Powerful Insights and Reporting Tool
You can keep track of your influencer conversations with the access to 12 months historical data, various other metrics such as influencer rankings and relationships, volume trends etc.
6) Tomoson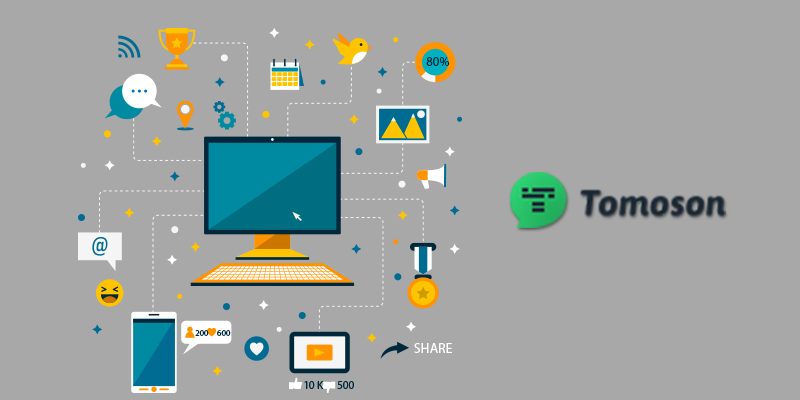 Tomoson is basically a content marketing tool that allows you to gather and share branded content on social media platforms.
Check How Tomoson Works:
Influencer Marketing Content
This tool allows you to repost the content generated by influencers adding #hashtags, blogs, news or campaign on social media channels so that user can view your product or services at one place.
Search Influencers
You can find the right influencer based on engagement ratio, demographic, social footprints and work with them and make successful payment through Escrow without having fear of breaching the contract and get your job done easily.
Analytics Tool
You get a detailed analytical report of your campaign performance for each influencer you worked with, the total audience engaged with your brand content and overall ROI generated from each influencer.
Conclusion
Looking at the above influencer marketing tools, we can take a note that Google analytics and social media automation platform are not enough to maximize your brand reach to the target audience. Consider using one of the above influencer marketing tracking tools to grow your business.