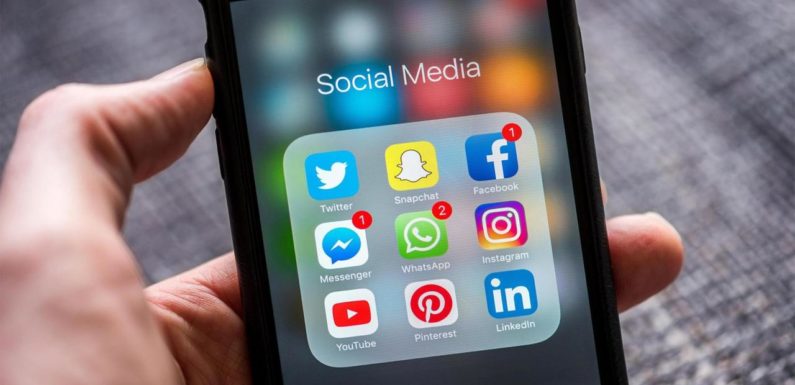 Nowadays it is widely acknowledged that the world is being dominated by Social Media. It has become a necessity of every individual; it can be useful both for the young and old, in every race and every boundary of this world.
Social media serves as the social networking, microblogging, photo sharing and video sharing. The very purpose of it is for publicity and in connecting other people.
Let me run through some social media sites; for social networking, people tend to use Facebook, LinkedIn, Google+ and so on. For microblogging, we have Twitter, Tumbler and the like. Photo sharing sites can be Instagram, Snapchat, Pinterest, and others. Lastly, video sharing sites are Youtube, Vimeo, Periscope and many more.
Social media has been the fastest and reliable online technology a person could ever have. Users are allowed to communicate and share contents from one another in just a snap of time. It will let everyone to keep in touch with their friends, loved-ones, and family in wherever location they could be, and whatever time of the day it may be done, as long as internet service is available.
This is also being widely used for business. People use the social media to introduce products and market it to reach the customers. In the other hand, consumers were able to have a broad avenue for them to scan through the right products, compare their quality and prices and most specially purchase for just within the tip of their fingers.
The government and other agencies were also able to use it to spread news and information and in keeping the people to be informed.
Social media was not only able to invade those segments, but it has benefited the public. This has become the avenue to establish job information for careers and to every walks of life. Employers can quickly scan through the attached credentials and hire employees that would best fit for the position being posted. Applicants, on the other hand, can quickly look for the right job hiring that they like and would fit into their skills and expertise.
This social media online domination has become so promising since it has been developing from time to time and offered opportunities for the generations to come.
To maximize the social media, we need to use tools to manage and in exhausting it to its full potential. Tools are beneficial because it will simplify the connection process in the social media.
There are tools for every social media industry as a must to be used. Here is a list for both managing the social media industry and social media users must use:
Tools in Creating and Setting-Up Social Media
1.  Buffer
"…an intuitive social media management platform, to help drive social media results."
In getting you to share contents for your social media, this tool would help you track your updates in just a click away. This has all the social media write-ups that cover the latest strategies, analytics, and social media tools.
2.  Hootsuite
"Manage all your social media in one place."
Social media caters multiple of accounts from each user at the same time. One of the most reliable tools that will manage to accommodate such accounts is the HootSuite.
HootSuite is a tool that will enable to entertain several accounts in a social media. It also can set every user posts, and orderly manages the feeds in every profile, real time. Considering how widely scattered of location every user are, this tool can accommodate every update from every profile at the same time.
This tool is also capable of setup and keeps track of every terms and phrase that are being mentioned for a brand or industry for instance.
3.  Rocketboom
"…empowers everyone to make videos…"
People love to take videos of themselves for advertisement and to share their stories daily in the social media. Videos can easily engage people and allow them to relate visually.
This tool is a great help to set up your clips and pictures into a video. It has also templated to make the edit simpler and is easy to use. This tool also creates classy and professional outputs.
4.  Google+
"Discover amazing things and connect with passionate people."
In making a social media account, a user must have an electronic mail address or widely known as e-mail add. Google serves a wide range on the internet nowadays. It stores documents and contents and most especially has an avenue to connect to people.
It will be more helpful for every social media to embed such tool for easy access to the users. This will assist as search tab in any topics or anything the user would love to research on. It also helps you synchronize your friend's list and communities of people, contacts, and documents to be attached to the user's account.
Google+ tool has become the most used search web recently as well. This gives the user the comfort to easily tick and types directly on the social media account itself. It is hassle-free and will save time to open the new window for them to do their research.
5.  Traackr
"…help you manage, validate, measure and scale influencer marketing programs built on relationships."
This is an intelligent tool to search and track users, especially the influencers. These influencers will help kick off your social media and vice-versa. As contributors to your social media for promotion and both are working on to reach the public.
Engage in every user, so that the connection will grow and will reach its prospects, especially with celebrities, brands, agencies, and companies.
Tools for Social Media Users
#1 A unique and using real names as identity
People using the social media are very fragile. Fragile in such a way that we sometimes do not know who is behind every social media accounts.
We, for one, should stop the fraud and establish our unique and true identity. Social media names is a personal discretion of every user. They sometimes prefer not to display and or discretely formulate false names because for security reasons.
Coming up a unique identity in such a manner that it will not be the same as the others or we might be labeled as the scammer or a fraud. Any violations from copying the identity of another person can be punishable by law.
If and when being as an influential person, they often make use of their real names. For the reason for them to establish their real identity towards the public. Like for exam being a government official, a leader of an organization and a celebrity for one, this is to make their identity as formal and known as possible.
#2 Use your pictures and graphics
Users must be careful in using photographs and graphics online. As nowadays, sharing others photos and taking photos from the others can be out of control. But we need to be sensible enough not to steal other people's image.
There is a saying that goes; a picture is worth a thousand words. The images we use and posts are publicly visible. Whatever we post we permit for others to give comments and might as well as for them freely criticize us. We need to be open-minded for others perception and accept that we cannot please everyone. Knowing that we different tastes and biases to whatever we appreciate.
#3 Give minimal information about yourself
There are evil thoughts and plans of a man's heart. That is hardly being controlled by the security measures every social media could put up. It is up to every user what personal information will they allow for the public to know and acquire.
This personal information we are talking about is your contact number, home and office address, e-mail address, bank details and other information.
Make sure to complete every security procedures every social media provided for you to keep your essential information by yourself. There are lots of people who are hackers and computer geeks that could get your information and utilize it illegally.
#4 Avoid copying others posts (ideas, images, videos and  the like)
Plagiarism and copyright infringement are two legal issues that a person may face as the result of copying and repost what is legally owned by other people.
Plagiarism is an act of using someone's ideas and work and claiming it as their own. While copyright is the exclusive use and distribution of the creator in a given time. Both are violations and is punishable by law.
Be mindful of whatever you copy, repost and use. You might come across the authors' right to sue you, in using their original masterpiece.
Make sure to capture your photos and make use of your creativity. Others will appreciate the real you in every originality you publicize.
#5 Follow social media rules and ethics
Rules are established for us to follow and not violate. This will make the connection secure and orderly. It also establishes the good rapport with the site and other users.
Ethics are the concept of knowing what is right and wrong. This is the manner to take careful thought in engaging with other people properly.
Social media is a community. When it comes to community, we need to treat others with respect.
As cyberbullying has been dramatically experienced by some, be the person who will treat others personally and virtually genuinely.
Social media is a means to connect and not to break relationships and community as a whole.
Make use of the right tools to create and use social media to its fullest. It has been most useful to both the creators and the users so that we can streamline the best campaign in the online world.