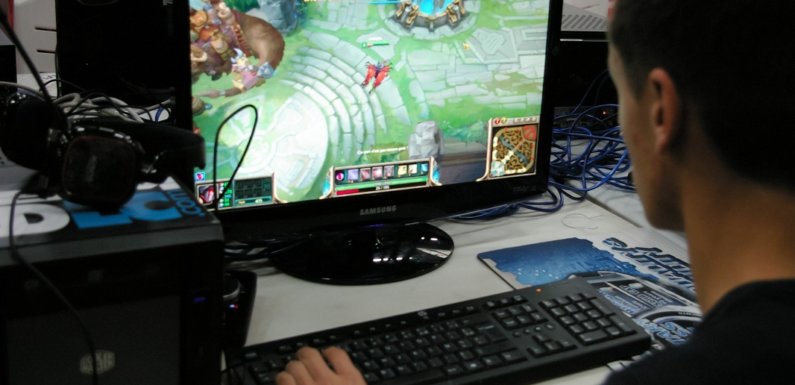 Browser games are what budding indie game developers hone their skills on, and because of that, there are thousands (probably more) of browser games out there. Before the explosion of mobile gaming, many viral mobile games were either port of browser games or were clones of browser games.
Nowadays, almost all popular browser games also have a game app, but even if a particular game doesn't have an app, most modern mobile phones will run HTML5 and Java games in the native browser. That opens up such a huge range of even more games for your mobile device that doesn't require any download from the Play Store.
With all that said, we've combed through the vast ocean of browser games and present to you these fine catches, these are 6 browser games you must try.
10×10
10×10 is a unique Tetris-inspired game that requires some serious strategic planning and luck of the draw. Blocks fall from the sky in the original Tetris, but in 10×10, you get a selection of three blocks to place per turn, and the rows do not fall when you complete lower rows.
It's quite challenging, as with a 10×10 grid and unique block shapes, standard Tetris placement strategies do not really apply. You can get by for a while with standard Tetris block placement, but eventually, the game starts giving you 3×3 L shapes and other variations that make 10×10 intensely difficult. You can try 10×10 on CrazyGames.
Linerider
Line rider is an incredibly simple physics-based line-tracing game, wherein your goal is to just draw a long sledding hill. When you feel satisfied, you press the play button, and a little sledder guy will sail down the hill you drew. It's kind of sandbox too, as you don't need to draw a direct slope, but you can go crazy making all sorts of hills and jumps along the path.
There isn't really an end goal as you can make the tracks as long as you want, so Line rider is most fun when you're just experimenting with jump heights and the gameplay physics.
Google Feud
Take the "popular answers" premise of Family Feud, use Google search queries as the questions, and you have Google Feud. It's pretty fun trying to think of how people would complete the search phrase "my feet smell like…" – which, by the way, the top three answers are "fritos", "popcorn", and "cheetos", while "cheese" was incorrect. Why do everyone's feet smell like snack brands?
The API pulls the search query results directly from Google, so theoretically, you could fire up an incognito browser to cheat some of the answers. But who would do such a thing?
Sunset Bike Racer
Stunt bike games are immensely popular and a dime a dozen, and Sunset Bike Racer doesn't add any innovation to the genre. The gameplay is similar to any other motocross trial game, and level design is your basic hills, jumps, and obstacle pits.
What Sunset Bike Racer does bring to the table of a fairly saturated genre is an awesome art style, with a beautiful palette of shadows, oranges, and crimsons, giving you the feeling of riding through the sunset. Maybe that's why they called it Sunset Bike Rider? It's available for Android as well.
Blast Arena
Blast Arena is a strategic, maze-based game inspired by Bomberman. You and several other players must plant bombs to get through the stone walls, where treasure awaits. Whoever collects the most items (without dying) is declared the winner.
Throughout the course of gameplay, you'll collect several power-ups that give you an advantage over the other players. It's exploding or be exploded mayhem, but there's still a fine element of strategy and calculating your moves.
Nightpoint
Nightpointis an action-packed, multiplayer ARPG that has you fighting against NPC zombies, and other human players. It's a zombie survival mode with a deathmatch twist in this exciting browser game. It's bad enough when you're dodging zombies, but when other players are shooting at you as well, it creates some real "oh shoot!" moments.
Ammo is also a resource, so you'll be caught between deciding whether to thin out the zombie horde approaching you, or save the ammo for a gunfight with another player (and hopefully take their loot). It's a pretty fun game, and the same developers made a battle royale spin-off, Battlepoint.io.
Haven't you found your perfect game yet? Well, maybe you should create it yourself then. With a plethora of game dev courses online you are this close to creating your own browser game.