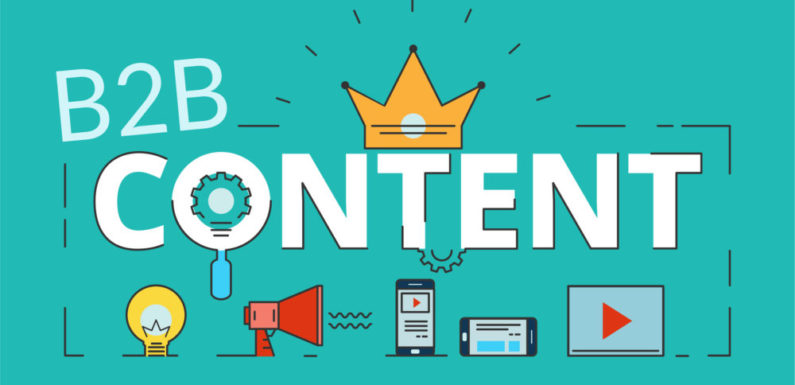 One of the major problems that a lot of SMB entrepreneurs in Australia have is the fact that they're struggling with their B2B content. From an outsider's perspective, it's much more logical to focus on B2C as your primary objective due to the fact that it just seems more inclusive. After all, isn't another business (doing business with you) also a client/customer? Well, both yes and no.
You see, the decision-making process that goes into major business decisions is more rational, factual and emotionally distanced than the one regarding personal decisions. For this reason, you need to learn how to increase the exposure of your B2B content, as well as how to improve its quality.
1.      Find the right platform
The first thing you need to understand is the fact that B2B content needs to be shared on a B2B platform. This is why LinkedIn is the best shot you've got. In order to make this work in your favor, you need to learn a thing or two about the best sharing practices on this platform. For instance, if your opinion is supported by a fact, a study or an individual, a direct mention is the way to go. Needless to say, a direct link to the party in question is a must.
2.      Don't ignore brand personality
Just because you're speaking in the name of your business, it doesn't mean that you need to dehumanize it. In fact, humanizing your brand is one of the best ways to make it more relatable for both customers and other businesses. This means supporting your corporate values, finding a unique (suitable) voice and showing consistency.
Keep in mind, however, that this will make it somewhat harder for multiple authors to publish content in the same series. Nonetheless, somewhat harder and impossible are, luckily, not the same thing. With efficient guidelines, you might be able to bridge this gap. Another way to handle this issue is to look for professionals in copywriting from Sydney. A skilled writer is not supposed to have a problem with this issue.
3.      Social listening
By responding to a question of your audience long before they have to ask it directly, you'll be seen as professional and efficient. This is why focusing on feedback needs to become your utmost priority. The problem with this may lie in the fact that just by reading comments you might not get a full picture. After all, you can only track all of them while your business is relatively small and even then, your personal memory is highly fallible. This is why finding a social media monitoring platform might be a better idea.
4.      Explore other content formats
Probably the most important thing that every content marketer (B2B and B2C alike) needs to understand is the value of using different content marketing formats to stay relevant. Regular text-based posts, infographics, case studies, videos, podcasts, illustrations and white papers all have their own advantages but are best when used in combination. In this way, you can give your audience an unprecedented variety.
5.      Help them learn more
When it comes to the specifics regarding your product, you need to give your audience all the information they need to make up their mind. Unlike regular customers who might be turned away by a long list of features, a B2B audience will find this incredibly helpful.
Conclusion
At the end of the day, you need to arm yourself with patience. Remember, we've already said that a B2B customer takes longer to convert due to the fact that they have to evaluate all the different factors. As such, they're much less likely to act on impulse. So, don't get discouraged by initially high bounce rates since they might just need some time to think.