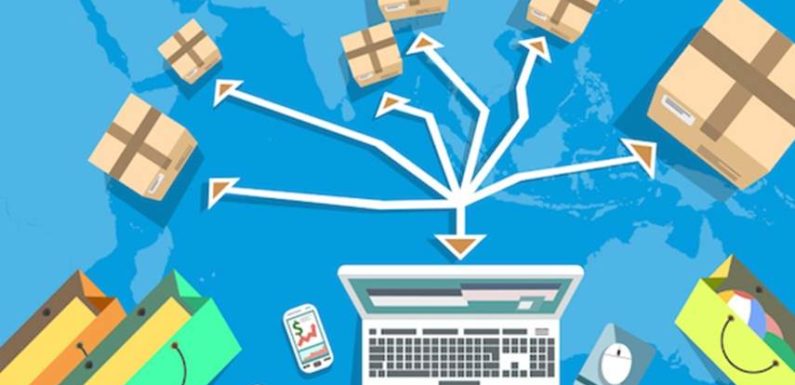 There is a lot of advice on growing e-commerce platforms and boosting sales online, but much of this advice is quite generic and makes you say, "I have tried this before!".
This post will revolve around tips and strategies that take your e-commerce sales strategy out of the usual drill and start afresh. If you are a new business, you will notice a boost in your sales in the coming weeks. If you are a medium or large e-commerce business, you can apply these tips to an upcoming seasonal campaign. In any case, e-commerce store owners will take home some great ideas through this article.
Trust icons
People will not buy from your site if the site does not look trustworthy. You can have a beautiful e-commerce interface and amazing products, but this little element can prevent users from shopping on your site.
The first thing you need to ensure you have on your site is trust icons. Cybersecurity is putting a lot of businesses in trouble these days, and you do not want it to affect your business. Here is an example of a trust icon on Leather Skin Shop:
This is a very important place to show your users they can trust the site. If the icon says 'not secure,' it will quickly drive the potential leads away. In the last five years, 46 percent of Americans became the victims of credit card fraud.
Here are some of the most trusted badges you should use to protect your site: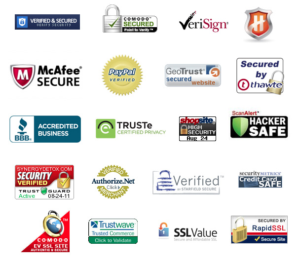 However, be careful not put any sign on the site without working with these companies first. You can find yourself in some legal trouble if you display the signs without proper communication.
E-commerce ready
It is not a secret anymore. Mobile optimization can earn you more customers. Today's customer prefers to shop online while sitting in their house. 80 percent of shoppers use their mobiles to look up products, shop locations, and sale information. If your site is ready to welcome mobile shoppers, you already have the edge over a competitor who is not optimized.
Optimizing for mobile is good for sales because it makes your site more responsive. Responsive sites perform better on search engines and work smoothly on most of the mobile devices. There are so many bases to cover when you apply mCommerce. Here are some of the most important changes:
Checkout
Mobile payment
QR code promos
Responsive shopping cart
Product reviews
Photo or video of products
More discounts
This is a tale as old as time: customers always want a good discount. If you are worried that this will affect your profit margins, we have a trick from the books that never go wrong.
Increase the base price of each product before you put it on sale. It is very simple and works all the time. If you have more than one product, consider increasing prices and put on sale a few items at a time. You must pick the right time to do this, a time that will have the most impact.
Long-form content
You should start experimenting with the long-form content marketing to boost more sales. It is not a trick many people can apply, given the complex nature of producing long-form content. It can give a positive boost to your SEO, search traffic and site ranking.
You do not have to go around producing long content pieces for everything on your store. Pick a product that is more popular than the usual, and create a content strategy around it. It is one of the biggest sales opportunities for e-commerce businesses.
For example, if you sell party decorations and wedding decorations are always a hit on the site, you can create a content strategy to promote wedding decoration items. Write long articles with beautiful photos to talk more about how the decorations can jazz up any wedding.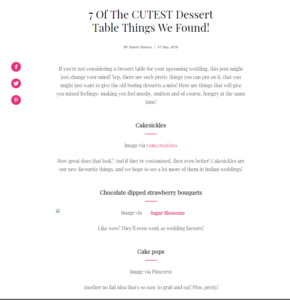 Affiliate programs
Affiliate marketing is very beneficial for e-commerce businesses. It helps you grow with little investment and puts a spotlight on your best products or services.
If you have not worked on an affiliate marketing program before, now is the time to start researching it. The best way to begin is by looking for affiliates who are within your niche. If you work in the SaaS sector, you can look up influencers who blog about SaaS services. Make a list of these people and reach out to them. Affiliates can also be B2B contact people in your vendor companies or consultants who can give you a good review.
Keep these affiliates loyal by offering them commissions or giveaways. This way, they will keep coming back to your store and will promote it in a better way.
Personalized marketing
Marketing has evolved drastically over the last five years. E-commerce store owners are living in the best era because a product can be marketed on so many channels at the same time.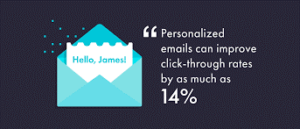 Since marketing is not conventional anymore, you should also stop thinking conventionally. Along with affiliate programs, look for personalized marketing options. Think of unique ways to touch your customers and bring them back to the store.
One of the best marketing tips is to send personalized messages and discounts to your customers. You can send messages through a CRM system and segmentation so that the customer finds a message right when it's their birthday. Another way to impress customers is to send them handwritten notes with a little gift on their special days. Don't forget to send a promo code that spells their name!
Social media
Social sites are very good places to promote your business and turn those likes into leads. If you are visible to customers and earn their likes, why not bring them to the site for more sales?
The idea is simple. Have contests on your social media pages that can make people click through to your product pages. Social media is so affordable that sometimes you have to spend no money to start a contest.
You can also collect email addresses through social contests and then bring more leads through email newsletters.
Urgent emails
Create a sense of urgency in your email and text messages. What will the customer miss out if they do not click on the email right now? Use attractive subject lines to lure the customer into clicking.  The subject lines matter the most because they make users click urgently rather than waiting for later (which they will forget immediately).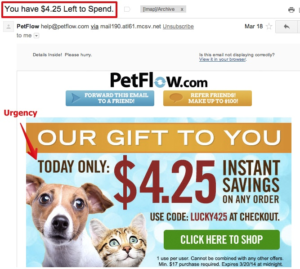 Have you used an out of the box marketing technique to boost your e-commerce sales? Tell us about it so we can update our list