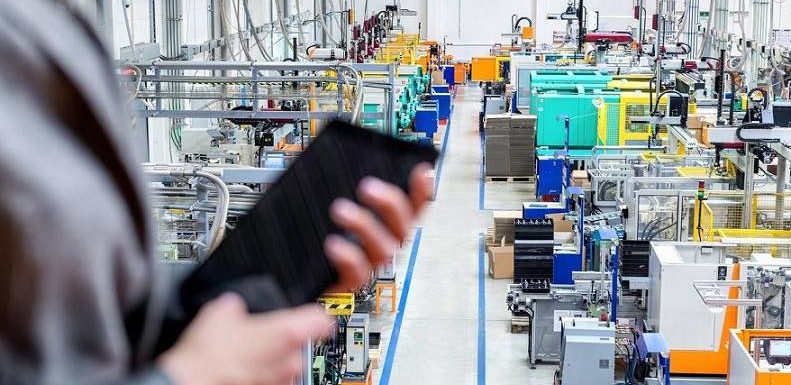 Industrial giants and automobile industries like Ford, LG, Tesla are using technology to its highest extent. Not only product development but also for internal functions, industries use technology. The use of various technologies can be done to save time and money. Technology has always proved revolutionary for all industries.
Manufacturing companies have usually seen great connect with technology regarding machinery. But digital technology has been exceptionally beneficial for the supply chain department.
In this article, we are going to see how digital technology has uplifted the easy supply chain operations in companies.
 1. Cost Saving
The biggest advantage of any technology is that it saves time. Supply chain management is a time consuming hectic task. Management requires to track the order, keep struggling for regular updates about the orders and much more. Who thought mobile app development can actually help you achieve higher pace in supply chain functions? Hire Android app developers or a cross-platform app development company to build customized apps. The mobile app development can let the employees place an order, track order, and even make payments for the order delivery.
There are several Android app developers who are known for developing customized supply chain apps. All these critical functions can be done with ease with mobile apps. Developing mobile apps for supply chain management is a cost-effective solution.
 2. Beat the Competition
Since every industry has competition, it is the biggest concern of managers to overcome this issue. How to be better than your competitors? The answer is technology. Since technologies such as online portals, software, mobile apps can actually reduce the time for delivery, the company can use this as a USP to attract more clients. But that is not it. Any client organization prefers the company which offers delivery in time. To deliver the order in time, companies need to produce orders in time.
There are several technologies like augmented reality that can boost the production speed. Wonder how?
Here is the answer. AR can be used by supply chain managers to track the available stock instead of visiting the site. The managers can do it while sitting in the office itself. Or AR and VR can help you understand how can you optimize the warehouses to store a large number of products / raw materials. Since your production is going to be smart, it is certain that you are going to beat the competition.
  3. Manage the Data
Most of the organizations suffer from the same ache at the year-end. The ache is about data management. In a year, businesses deal with multiple client organizations. No matter whether you are ordering or delivering the material, it is vital to keep track of all transactions. The product order management (POM) software are here to help. This software is used to track what was the order for, when was the delivery scheduled, when was the delivery made, invoices, pending amounts, credits, etc. Since the list of data bits is never ending, companies prefer using certain POM software.
In the traditional method, companies keep track of all data manually with papers and files. There is always a risk of losing such data. Best way to avoid it is storing all important information in POM tools. One more technology can help you store your data safely.
Businesses prefer using cloud storage since it can be accessed from anywhere. Website developers can help organizations manage the data for clients. Clients can get detailed information about all products. Make sure you hire skilled mobile app developers.
 4. Communication
Due to certain geographical barriers, it often becomes difficult to communicate with client organizations. There are chatbots to communicate with customers. In the B2C industry, end users often find it difficult to communicate with companies. In such cases, chatbots can help you. Also, many businesses can use social media platforms to enhance communication with customers.
Large scale companies can develop online portals to manage supply chain. There can be a messaging feature in such portals to bring ease in communication. Clients can have various queries related to FSL location map, the location of order nearest the customer, location of specific parts availability globally, tracking field tech support personnel, etc.
5. Work Remotely
As discussed in previous points, technologies like augmented reality and virtual reality can help you work remotely. There is an addition to this. Internet of things can let you manage the orders remotely.
Conclusion:
Every supply chain management team suffers a lot due to lack of technology. It is important that businesses understand the benefits of technology. Receiving orders from clients, managing raw material to produce the order, delivering the order in time and getting the invoice; every task is time-consuming. Technologies such as mobile app development, website development, online portals, social media platforms, augmented reality, virtual reality, IoT can help businesses manage the supply chain.