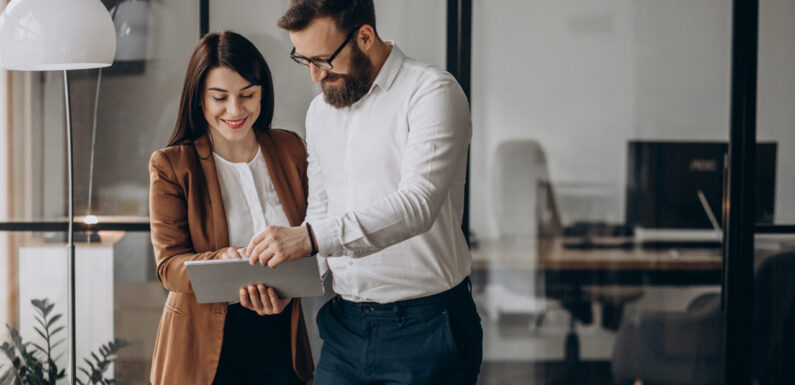 Learn how HR software can help you gain an edge over your competitors, from improved efficiency to increased scalability.
Technology is advancing our lives and business practices have the potential for greater efficiency and streamlined. Software designed to automate routine admin tasks allows companies to move away from old HR practices and free up valuable time and resource that can be applied to other projects.
No matter if you run a small business, or manage a large company with thousands of workers, any organization can benefit from switching over to a specialist HR software. Let's look at five top ways dedicated HR software in India can streamline your business.
Improved efficiency, productivity
Software can automate tasks and manage large amounts of data more efficiently. This software can help your company save valuable time and money that could be better used elsewhere. Human resources software has the ability to drastically reduce manual labor, virtually eliminating tedious and repetitive tasks from HR officers' responsibilities.
The automated self-service system can be used to approve holidays, certify absences, or chase managers to complete annual reviews. Your company can make significant savings and improve its bottom line by increasing productivity and decreasing the amount of manual labour hours needed.
Better employee experience
We all know that almost everything can be done through our mobile devices these days. You can order food delivered right to your doorstep, book international flights within minutes, and even set up your coffee maker from your bed. Why not also have an app that allows you to manage your work information remotely?
Employees can access HR software via a self-service portal, usually from a mobile device, where they can get crucial information and process their requests without having to call, email, or visit the HR department in person. This gives employees power and responsibility, which can boost morale and improve the overall employee experience. Remote working has become easier and more flexible as many HR workers' jobs are automated.
Get more accurate data and lower human error
Business mistakes can cost you money. This is something that most business owners want to avoid. Unfortunately, humans are more likely to make mistakes than computers software. Therefore, automating more processes is a good idea. This software also allows you to access employee and company data in real time, giving you and your employees access to more precise data at all times. You can make more informed business decisions if you have more precise data. This is because you can analyse and report on your current situation with greater precision than ever before.
It is easier to comply with regulatory compliance
Simple errors in payroll software can lead to significant financial losses for your company. However, compliance and meeting regulatory standards is a completely different ballgame. Companies must comply with many compliance requirements if they want to be legitimate and avoid heavy fines.
This is particularly true for larger companies or businesses that deal with sensitive data such as those in the healthcare and finance industries. The HR software offers many useful solutions to customer data security (GDPR), wage-and-hour law compliance, safety compliance, assimilation of employee information, as well as storage, processing, and handling thereof.
Allows you to scale
HR software removes one major obstacle to scaling your business. HR software removes one major obstacle to scalability: Historically, when a company expands and has increased staffing needs, it must hire more employees in order to manage those employees.
This is a real challenge for successful companies and could be a roadblock to your company's growth. This could slow down your expansion, as long-winded and complicated hiring processes can make it difficult. Implementing an HR system will allow for smoother scaling as many of the functions are already automated. Your company can grow and manage higher demand with a lower ratio of HR staff to employees.
Final words
Companies of any size can reap the benefits of an HR system. However, it is important to choose a solution that best suits your business. There are many options available for companies to choose from in the HR software market. It may be worth it to wait until you have an HR software solution in place if your business is small or you are scaling up a start-up with fewer employees. They can be costly and require significant upfront investments. It's not an easy decision to make. If you wait too long, you risk investing in a tool that will not deliver its full potential return. Don't wait too long and you might miss out on huge opportunities and benefits that your competitors are enjoying. Food for thought.