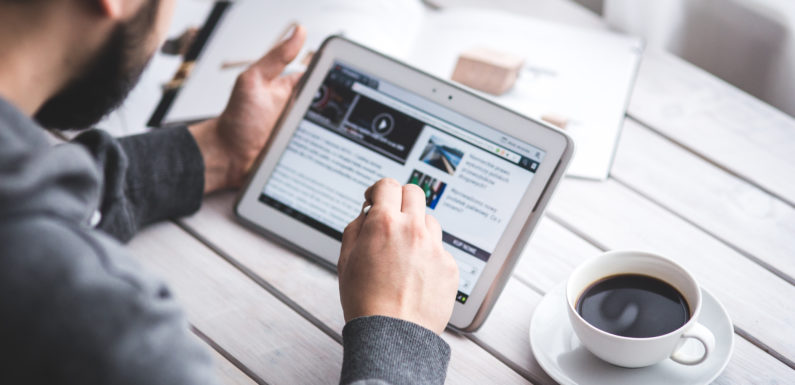 Ever wondered how big companies can making use of the Internet of Things in their business?
'Smart' is what things are today, and with time flying by, everything around us is getting smarter. With inbuilt sensors and chips installed, the plethora of articles have garnered a level of understanding and can follow a certain level of instructions through our mobile phones.
Internet of things (IoT) refers to a number of devices that have access to the internet, our smartphones, tablets, computers, smart wearables, etc. are these devices.
Enterprise mobility is managing connectivity and data engagement by mobile devices, wireless networks, and other mobile computing gadgets. When people and devices interact with the connected world, they feed incredible synergies among humans, machines, software, and environments.
But it's the quality and efficiency of those interactions, and the insights gathered from them that affect an organization's ability to be transformative and achieve the business outcomes needed to thrive in the digital age.
Due to the fast-paced changes and improvements in consumer markets and unpredictable changes incorporating IoT in the business context is becoming increasingly important. All of this points towards one thing — in order to reap the best out of Enterprise mobility, we need to develop a sound strategy that would get us the best of the technology advancements.
Let's see how IoT can be our secret weapon in the quest for growth
1. Enhancing user experience and gauging user behavior
With the help of sensor devices and smart eyeglasses etc. organizations can gauge the user preferences, consumption patterns, and interactions. This data can be very well used by transferring immediately to the internal researchers by IoT devices.
Hence, by improving the enterprise mobility of live data from markets, organizations can detect the changes immediately and precisely. By using the analysis, they can predict and fix the glitches in their product designs faster which will give them an edge over others and help them to understand market disruptors in advance. By incorporating IoT devices, one can get a great competitive advantage.
2. Gear up front-line workers and stay ahead of the curve
There has been a lot of emphasis on the contribution of front-line workers (customer facing roles) in building insights into the consumer experience. Though this has been done by few organizations, the lag in communication from the front-end to the top executives who are the primary decision-makers might make the information irrelevant.
To understand the on-ground sales and consumer interaction, advanced IoT devices are the need of the hour. Access to IoT for front-line workers is crucial in the service industry where the major business drivers are front-line executives, and they might be able to add some valuable insights for the organization to scale-up.
3. Empowered Workforce
Not only is IoT beneficial for the external stakeholders, but it is also essential for empowering internal stakeholders.
Providing IoT to employees will help them to communicate their insights and ventures better and faster. By enabling IoT, organizations can make help the employees to rapidly connect, collaborate and secure resources. With IoT, employees can respond emerging developments more rapidly.
Incorporating such wireless, fast-paced technology will make the transfer of data cost-effective and managers can leverage the insights to increase their profitability.
4. Security Enhancement
Endpoint management of devices which is used as a subset of enterprise mobility management can help in managing all the devices that are used by the organization and its employees.
By establishing great enterprise mobility management practices with the help of IoT, organizations can ensure security by avoiding any security breach. This further helps them in safeguarding their precious user data.
5. Enterprise management in the agriculture sector
There's a lack of real-time data in the agriculture sector which makes it difficult for consumer goods companies to analyze, that have to source agricultural products on a large scale for their products. By getting accurate information regarding sowing intentions and the harvest big FMCG organizations might be able to hedge the prices and predict the products that will be sourced from the farm. Farmers can also leverage IoT for monitoring and analyzing the development of crop and accordingly be prepared to market his produce.
With technology progressing, the IoT applications are becoming increasingly common, and therefore proper testing will become ever more critical. There are many IT leaders offering testing tools and techniques which are based on real-world experiences. These firms test all types of connected devices and modules since their very start. These testing processes ensure optimized functionalities.
Internet of things is driving the unconventional growth which has been improving operational efficiency. IoT technologies are benefiting companies greatly by boosting revenue by creating hybrid business models, exploiting intelligent technologies to fuel innovation and by transforming workforce.