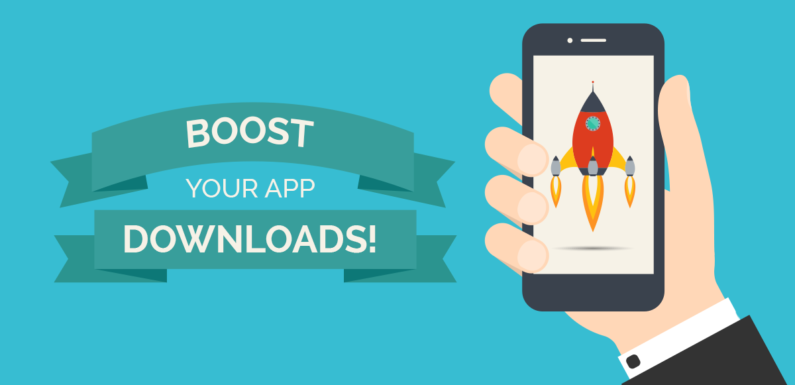 I hope you may have developed an app and today you are going to launch it, but do you know what it takes to make your app downloadable? Yes, today, we are going to discuss some useful tips to make your app downloadable.
There is a tough competition between both the Apple App Store and the Google Play Store (over two million apps and counting), convincing users to download a new app is a big exercise. But, no fret, we have some ways to make your app outstanding!
Here, below five tips to make your app downloadable-
1.Improve Your App Store Optimization (ASO)
A most important aspect of making your app downloadable is App Store Optimization (ASO). ASO is the process of making a mobile app's visibility in the store by optimizing each metadata element (app title, description, keywords, screenshots, etc.) according to trends. Mean to say, make discoverability of your app. By doing so, as soon as app users find your app in the store, they will download it and downloadability will increase.
Sometimes, this (ASO) very important process of downloadability is ignored by developers, we need to go through this.
you can hire some SEO executive to optimize your app.
You may use Google Keyword Planner to get recommended keywords.
Maybe, this will be helpful for you.
2. Start Making Your Online Presence –
The second aspect to make your app downloadable is your online presence. Make presence of your app everywhere on the web.
for this, you need to create a unique website for your app; you don't need to hire web developers. You can use free software like WordPress. Going through this, you will be able to create your own website. You will need to pay for a brand domain name and a hosting space.
Now, you will be able to make aware users of useful content about your app.
Be careful of some aspects of a website or app like the design of app; it should be unique, app's colour palette, fonts, etc. If not one, time to give it a try.
Try to make the presence of your app by creating a good blog, by using website URL in all communications, by sharing content writing, etc.
For example, you have to launch a mobile app, you can share good content on mobiles. You can share valuable tips on the latest trends, like AI, ToI, wearable devices, etc., means to say, your app must be shared via social media.
You can have various social media channels like Facebook, Twitter, Instagram, Google+, etc. All these must be updated. So that, you can share your valuable tips on these social platforms. Thus, you will be able to make your app's presence on social media. This needs a lot of exercises, as you know "no pain, no gain". Apply unique strategies for different platform.
Swiggy, Zomato are some of the examples of making a presence of their app via social media.
Hope, this process of making app presence will be a great help to make your app downloadable.
3. Make Your App Free at Launch –
Another aspect to make your app downloadable is to make your app free at launch. You can make it free for a few days so that your app will fetch more downloads. You will find more users downloading your app. Then you can make it paid one.
4. Use the Feature to Rate & Review your App –
One more aspect to make your app downloadable is getting more positive reviews. If you have good reviews and rating then, automatically it will increase your app downloads.
If you have a good number of reviews and rating then, users will find themselves compelled to download it. As these days, all users trust on reviews.
You can use push notifications at the right time. You can avoid negative reviews and ratings by providing the best experience possible to your users. You can put up an email address or a help form will sort out the problem.
5.Press Release
Last but not least, including PR is an essential part of making your app downloadable. Reach out to the influential bloggers and journalists to review your app. Prior to a month of launching your app you can reach journalists, app reviewers, and bloggers to introduce your app.
Try to reach bloggers who are associated with the subject of your app like if your app is about mobile app development then, you should approach famous mobile app related bloggers. If they find your app interesting, they will live it in their next blog/articles.
Conclusion
You have created a great and well-designed app, but, you have not put enough effort into making it a brand, it will not get enough downloads. There is a time of tough competition, it needs innovative promotion strategies.
As we all can see thousands of apps are being developed on daily basis, you really need to follow some good tips, strategies to make your app downloadable. I think I have discussed all aspects on how to make your app downloadable. All the best!