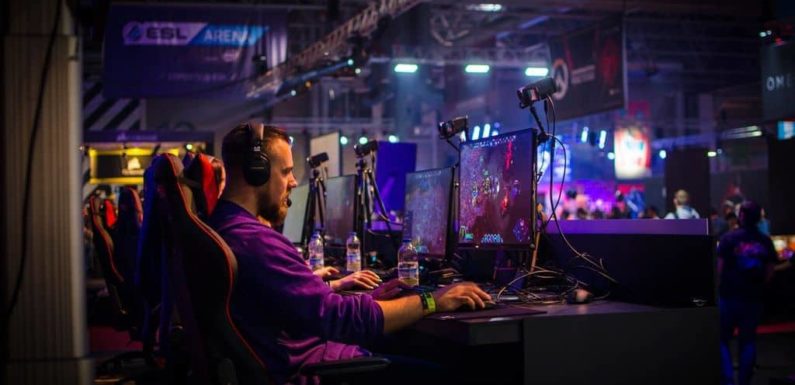 For many, the word 'blockchain' is still synonymous with Bitcoin and cryptocurrency. But in fact, blockchain technology is perhaps one of the biggest disruptors in the last few years. In a short time, it has redefined many industries – healthcare, music and media, government institutions, just to name a few. And now gaming also looks like another industry ready to be revolutionized.
While many love the gaming industry, it also has many wounds that need patching up. This is especially important as the industry continues to grow, reaching $137.9 this year.
1. In-game items
It has been echoed numerous times in the gaming industry that gamers do not solely own the items they purchase. Sometimes in-game purchases are even required to progress in a game. People can also spend hours making or finding these items in the game as well. There are even some who make a career out of doing this. However, despite paying for the game, any items players might accumulate while playing it might not be their property.
In-game purchases have also been noted to bring in a large amount of revenue, especially for mobile gaming. But, what happens when gamers no longer need the item? They are usually not able to sell it back to the developers and they're maybe restrictions on trading the item. Developers usually do not allow complete ownership because they want to protect their software from manipulation by hackers.
Blockchain technology can solve the unfairness in this area. By adopting blockchain technology, gamers can securely own their gaming items, whether they are created, found or purchased. They will also be safe from hackers from manipulation as hacking a blockchain is practically impossible. Such a solution will please both parties – gamers and developers.
The transfer of such items from one owner to another will also be safer. People will be less likely to get conned. Indeed, for every legitimate item sold, 7.5 are lost to fraud. This can be ensured by using smart contracts, where ownership of items are transferred once a payment has been made.
2. An IMDB of gamers and developers
There has been plenty of talk of creating a database of those in the gaming industry. This could solve the issue of developers being credited for their work and not the studio or console. Each developer would have their own portfolio listing the games they have been involved in. By doing this, gamers will be more likely to follow developers than big name brands.
When it comes to gamers, this will make profiling a lot easier as well. No longer will gamers need to set up a different account for every game or console. Furthermore, this will also make it easier for gamers to connect with each other on different platforms.
3. Tokenized gaming
A big problem with the current gaming industry is that there are just too many options. Major brands such as PlayStation, Xbox and Nintendo, each have their own console. Then, with each console, there is a different online purchasing store. And that's a lot of options before we've even mentioned PC gaming and mobile gaming. What makes this more complicated is that each one has its own payment method.
With a dedicated token for the gaming industry, payments to different platforms can be easier. Tokens gained via console gaming could then be used to make purchases on your mobile, for example. 80% of gamers have stated that they would be interested in using cryptocurrencies for transactions. Additionally, it has also been reported that 55% of millennial gamers also hold cryptocurrency.
Adopting tokens will also mean making payments will be easier and cheaper, no matter how big or small. This is because they will no need to involve any banks. It's also worth noting that gamers may be even able to live off these funds. Plus, they may also be able to trade them in crypto exchanges. In this case, BitMex signals will be highly beneficial.
4. Reward gamers for their achievements
Gamers can spend hours progressing in games and in the end, they are usually rewarded with little or nothing. With blockchain integration, gamers could be rewarded for their efforts with tokens, as mentioned in the previous point.
This would be hugely beneficial for career gamers. Furthermore, there are plenty of gamers who make money via YouTube videos. Strategic Coin states that many of these gamers are not accurately paid for their work. They state that most of the revenue from such videos goes to advertising and not to gamers or developers. Blockchain technology is an ideal way to overcome this.
Such a framework could be beneficial for both online gaming and non-online gaming, competitive gaming and non-competitive gaming. It could also ensure that gamers continue to play games and prevent them from getting bored and playing something else.
5. eSports
eSports is one of the fastest growing niches in the gaming industry. According to Statista, eSports revenue will reach $1.65 billion by 2020. As its very new, it is ideal for start-ups to get involved and explore how blockchain technology can be integrated.
One such company that is already utilizing blockchain for eSports is BoliesTV. On BoliesTV, gamers can go head-to-head with other contestants and win the staked price with no controversies. As a video gaming platform, it gives gamers a chance to showcase their skills in fantasy sports.
Last Words
Blockchain technology benefits a variety of areas within the gaming industry and is set to be a major disruptor. Key changes surround ownership of games and items, monetized rewards, the recognition of developers, and a greater market for gamers.
As blockchain has so many useful applications, we probably haven't seen all the practical ways it can be implemented. As the gaming industry changes so rapidly, it is likely that over time other uses will become apparent.