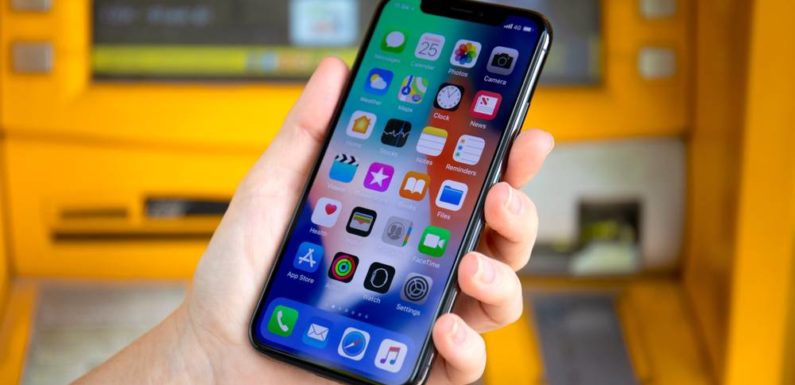 An endless parade of new iPhones continues hitting the market every other year. That makes the temptation even stronger to ditch my old iPhone that you accidentally spilled water on. Well, who does not want to own the new iPhone XR?
We actually hang on to our Smartphones a little longer and that makes sense, we've spent lots of pounds after all! In the wake of this, when it comes to selling your iPhone the process takes more effort than just trading it in because the older the phone gets the lower is the resale value. Don't let your iPhone lurking in dressers and closets for years once you've decided to sell them because the latest models that keep coming in will make the process of selling even harder. However, with these tips, all should go well.
What To Keep In Mind before Selling
So you have decided and you are expecting some good cash out of selling your old iPhone (because you have an eye on this year's priciest ever iPhone models! Could be any, XR or XS) then take note of these few things.
The very first thing is
clean your phone
take note of any possible defects or scratches
pull off any stickers you had on there and remove any residue
If your iPhone has a screen protector keep it on if it doesn't have lots of bubbles or blemishes because it could give people another reason why should they buy your old iPhone.Marketing even the tempered glass or protective film is a clever move to maximize the value of your old iPhone. After all, you've been careful about keeping it in good condition, right? That's not all, keeping your original box, and including the charger and cable is an added plus to the 'sell my iPhone campaign'.
Finding the Pricing
The currently used phone markets will help you determine the cost of your old iPhone.These markets include
And there are the subreddits
r/Phoneswap
r/Appleswap
r/Hardwareswap
That can do the price determining task for you. While using the subreddits don't forget to filter out the search results for the latest phones.
The price also varies according to the condition of your phone. Therefore, be very careful about noticing any other kind of damage like scratches, any kind of damage on the screen and other defects as it will directly affect the sale price of your iPhone.
After carefully assessing your phone status, browse around for the going rates of other iPhones that is similar in condition as yours. This will give you more or less a realistic idea of your phone's current fair price. With a relatively new-looking screen, you are likely to get a decent amount for selling your phone.
Getting Your iPhone Ready for Sale
As you're gearing up to sell your iPhone, make sure you have the following To-Do list
     Back Up Your Precious Data
Parting with your old iPhone doesn't mean you don't care about the data it had. Those precious moments of your toddler's first steps you made a video of, those beautiful graduation snaps, you can't just let these memories slip away so make sure to get all the data out of your old iPhone. A backup to iCloud or iTunes is the most convenient way to sync all the data to your new iPhone. As the iPhone backup is pretty self-contained, you can also sync your photos to Google Photos or Dropbox. You can also go for an app called amazing for your Mac that also lets you back up text messages, including all the photos and videos your friends have texted you.
     Sign Out Of iCloud And iTunes 
Do not forget to sign out of your iCloud and iTunes accounts. Go at the top of the Settings app, tap your name, scroll to the bottom of the next screen and tap Sign Out. Also unregister your phone number from iMessage, by going to Settings > Messages and then turning off the switch labeled iMessage.
     Un-Pair Your Apple Watch
Go to'Watch' app on the phone
Tap the My Watch tab
Underneath the search field near the top of the app, you will find an entry for your watch. Tap the entry
Next, to your watch tap the' i 'button and then
Tap the 'Unpair Apple Watch'
     Erase or Reset Your Personal Data
This is another important step once you've made sure all your data is properly backed up. Simply go to the Settings app and tap General > Reset. Your phone is now securely wiped and restored to factory settings.
Finding the Best Places to Sell
Now that you are all set let's ponder into what could be the best places to sell your iPhone the smartest way.
Apple
You can get an Apple store e-gift card by trading in your iPhone directly to Apple through its GiveBackprogramme. With this program, Apple itself offers a fair deal to sellers that can give them a handsome amount for their old iPhones.You will need to visit Apple's GiveBack page if you have decided to go through the trade-in process online. You will be asked a series of questions to help determine a potential trade-in credit amount for your phone. After that, Apple sends your iPhone for evaluation. Once Apple's recycling partner called Brightstar has checked your device and calculated the accurate trade-in value, you will get your money immediately deposited into your bank account.
The other option you have with Apple is to take your old iPhone into an Apple Retail Store. The staff at the store, after inspecting your phone will give you a trade-in price estimate. The price is usually calculated by evaluating the condition of the hardware and the model of the iPhone. If you decide to trade in you can then get that value subtracted from the price of the new iPhone or other Apple products.
Glyde
On Glyde, you will have to list your iPhone for sale the way you do on Facebook or Craigslist. Glyde then handles everything from finding the buyer to completing the whole transaction. After selling your phone, Glyde will send you a prepaid shipping kit for sending the device to the buyer. You may now either get a check or transfer the payment to your bank account. You also have the option to get paid in Bitcoin.
Amazon
You have two different options for selling your iPhone with Amazon. The first option is to sell via Amazon trade-in program. In that case, you have to use the trade-in page on Amazon to learn the value of your old iPhone they will pay you. Instead of giving you cash, they will send an Amazon e-gift card for the value of your phone as determined by Amazon.
The second option is to sell your iPhone on Amazon as an individual seller. If you opt for this option keep in mind that you will have to take responsibility for paying selling fees and working out shipping details with your buyer.
SellTheMobile
SellTheMobile is one of the best recyclers in town. It is, in fact, a recycling and comparison website that works on a simple 4-step mechanism, that is
Search for your mobile
Select the best deal
Post your mobile
Get your cash
That's how simple it is with SellTheMobile to get a satisfying sum for your old iPhone. Just follow the steps on the website and you are good to go.
NextWorth
To sell your iPhone with NextWorth, first, you have to find your phone type on the site. After that, you will be directed to another page that asks certain questions about your phone. The questions will be regarding the condition of the phone and you have to answer the questions with a simple yes or no. As soon as you answer the questions you will receive your quote.
After accepting the quote, you can take a print of the free shipping label NextWorth sends you and then mail your phone in. They will send your money after assessing the phone's condition. You will get your money via PayPal or check –either way you choose.
Now that you have read the article your mind shouldn't be boggling anymore with the question of how to sell my old iPhone? You must have learned by now how to take advantage of the market and sell your old iPhone before the next model comes out and causes the older iPhone models to drop in value. Just go out and I am sure now you can easily manage to sell your old iPhone in the blink of an eye and get some handsome cash. But before you do so, make sure to find a substitute phone that can serve you as a holdover in the meantime your new iPhone rests safely in your hands.
Good luck with your sale!