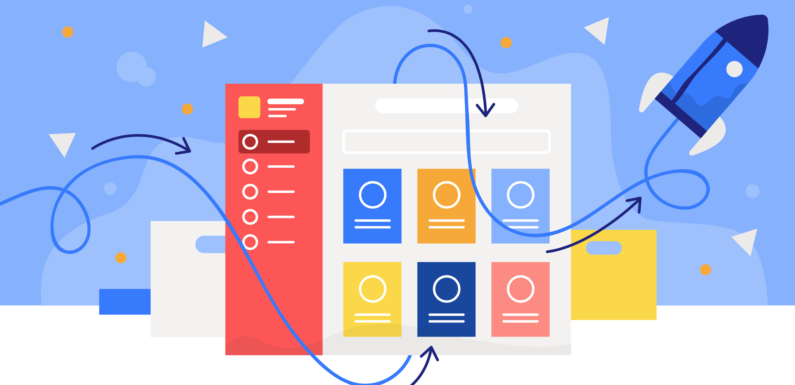 There was a time a majority of companies had customer support teams and those teams relied on personal correspondence and telephonic support to address customer grievances. However, the advent of the internet and evolution of IT services have changed everything. IT services have become deeply integrated in business operations in all sectors- including telecom, hospitality, finance, retail and FMCG etc. Without using suitable IT support desk software solution, you cannot offer the customers excellent service and support. In fact, using such help desk application is no longer an option, you have to pick the right solution to ensure the revenues grow and customers stay loyal!
Selecting the most apt help desk solution- what you need to analyze
While picking the apt IT support desk software for your company is a prerequisite- the task of selection is seldom easy. There are plenty of such software applications and each company is trying to woo the buyers with tall claims and feature list. Apart from the price and feature list, you also need to analyze the exact needs of your organization before zeroing in on a help desk solution.
To find the best help desk software among the available options, you need to take a strategic approach and analyze some vital factors. These are:
#1 The features and their relevance for your organization
The help desk software solutions are offered with plenty of features. The feature list grows with the price tag, in general. While a feature rich support desk solution may seem enticing- you need to do a reality check before making a final selection. Analyze how many of the software's features your company will actually need. If such a solution has truckloads of features but your workforce will only end up using a handful of those- maybe you need to look somewhere else.
If you have a small sized company with the limited budget, extensive support for automation may not be a priority for you. Ideally, you should make a list of required help desk software features before starting a search and compare options. Segregate the required features into two sections- the must have features and features that are optional in nature.
#2 What security features are there
With instances of security breaches affecting top MNCs and celebrity social media profiles getting hacked, the need to choose security in web services and software solutions has become even more important. You have to check the available security features in the ticketing software that will be used by your company. Solutions with strong encryption based security are desirable. After all, the software will be used to deal with important company data and it will also be linked with client database.
#3 How simple and user-friendly it is
The help desk software to be used by your company should have a simple UI and users should have no problem in getting accustomed to it. A help desk software with the clumsy interface and difficult navigation can make things tough for both the agents and the end users, beyond doubt. You have to realize the fact that a section of customers will not be tech-friendly. When they seek support, software with confusing UI can make things worse for them.
#4 Is the software easy to deploy and tweak
Chances are there your company already has a Support desk solution in place. So, replacing it with another software solution should not be too tedious or time-consuming. If setting up the solution takes a lot of time, and massive changes in hardware and networking setup are required- that will lead to disruption in workflow and productivity will be hit. Ideally, you should look for help desk solutions that are sold with extensive documentation or web tutorials to ensure the setup process is simpler.
#5 What communication channels are supported by the solution
Whether you run a fast food joint or your company sells vehicle insurance policies, it has different types of customers!  These customers will prefer to interact and seek support using different ways. Some customers will always prefer speaking over the phone to resolve service or product related issues. However, younger generation customers prefer real time measures like live chat. More tech savvy customers prefer self-service portal. So, the help desk software you buy for the company should support all the communication channels.
What else you need to check
You may also have to check the help desk application for some additional useful features. These are:
Dashboard for activity tracking and monitoring- As your company grows, so does its customer base and complexity of support operations. So, the customer support software for business you buy should have a dashboard with extensive monitoring capability. That way you can keep a tab on all ongoing operations in the support team.
For instance, you can check how many calls are on hold, the number of the chat session in progress, the number of emails that are pending etc. This makes it easy for evaluating the quality of customer support and assessing the performance of each agent as well.
Data analytics and report generation features- To figure out the needs of the customers and realize the hurdles faced by them, you need to gather huge amounts of data. The feedbacks collected by surveys, chat and emails can be useful for this. However, analysis of such huge amount of data is possible when your helpdesk software has inbuilt analytics and report generation features.
Automation capabilities- With time, more businesses are resorting to deploying automation in customer service operations. Deploying automation is useful for handling repetitive, simple tasks. This frees up the human agents and they can engage in more demanding tasks which require use of their skills. Live chat can be enriched with chatbots and these can be used to answer basic client queries if the human agents are not present for some reasons. These also help in cost reduction eventually.
Social media integration- Businesses have realized the potential and power of social media channels and they have the presence in top social media circles nowadays. A section of your customers is likely to be addicted to social media platforms. So, the Helpdesk solution should have good social media integration. This way such customers can contact the support team directly from their social media profiles and get issues addressed.
Software support and compatibility- Your company is likely to use different types of software and web services. You surely do not want to change all these solutions including security software, database and accounting app for the new Helpdesk application! So, ensure the support desk application is compatible with existing software and cloud services used by the organization.
Mobile optimized service- If the helpdesk solution is a cloud-based service, ensure it is well optimized for mobile devices. The reality is a majority of web users now use mobile devices to browse the internet. Your customers are no exceptions! So, unless the helpdesk service is optimized for mobile devices, customers using such services will not be able to seek support easily.
Summing it up
Choosing the best help desk software is not that tedious when you know the priorities. Checking the vital parameters will help you pick the apt solution but you have to ensure it is within the budget.