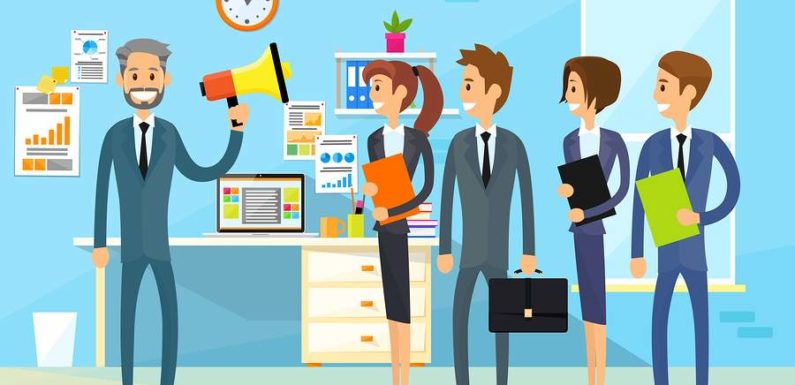 There is simply no doubt of the fact people working in an organization is its main resources. It is absolutely a no brainer that all recruiters and organizations would want the best of talents working for and under them in all the departments and all the time. The talent management process is day by day turning into a core strategy for identifying and filling skill gap in the company by recruiting employees that are highly skilled.
Hiring new employees with reference to the requirements of the company or organization is truly a never-ending process. In order to sustain and stay afloat in the market with one's competitors in this intensely competitive environment, the talent management process can never be ignored by any means or stretch of imagination.
Every organization is driven ultimately by the broader common goal of maximizing performance within teams as well as various departments. What ats tracking software does is that it provides a highly effective way to leverage the most out of your top staffs and talents. Besides, it also facilitates in availing recruits too.  
Here below are mentioned 11 top ways by which talent management software can help out getting and recruiting better talent:
#1 Better and Improved Recruiting
–
A key mistake that the HR department of an organization often makes is that it hires the wrong person. Again, there is another potential hazard of missing out on some very good candidates in the process. Talent management software incorporates recruitment functions managing a database of applicants so that recruitment efforts can be coordinated.
It is very easy to digitize resumes, applications, interviewer notes, etc. for easy management and storage. Now this can aid very well in accurately and efficiently managing the data and also streamlining the hiring process.
#2 More Enhanced Employee Development
–
Training and development modules–present within talent management software–can help in identifying gaps, analyze workforce skills, and making it certain that all programs have the maximum effect. Staff learning can also be tracked for determining the effectiveness of the development modules training programs. Programs can thus, therefore be polished up as well as tweaked in order to work more brilliantly in the future
#3 Positioning of the HR as a Business Innovator
–
Talent management software provides the opportunity to HR departments for leading the transformation of the company. With the department becoming more effective at bringing in and retaining top talent, the HR will become a highly significant driving force of success.                        
#4 Enhanced Performance Appraisals
–
Regular reviews and evaluations are critical for identifying and rewarding top performers as well as for those whose performances are not altogether fully satisfactory. Talent management software have the capacity in assisting in tracking performance over a given period of time so that it is possible to share the feedback with employees with the pursuit to improving their performance or place them in a different role where their talents can find full value and better or ideal manifestation.
#5 Overall Greater Hiring Agility
–
Implementing talent management software can also help without a doubt in bettering the agility of the overall business. Management, faster identification and sourcing of talent along with specific skills within a company or business, all get expedited with a talent management software.
#6 Improved Staff Succession Plans
–
It is a fact that when the workforce is growing on age, it is likewise also of absolute necessity that the resources department is capable of adjusting and hiring accordingly. The youth brigade should be all prepared to take on the roles that were so far being played by the old guns whose time for retirement is again approaching.
With a talent management software, these youngsters can get a comprehensive view of the present staff skills and also how they can be leveraged to optimum effect.
Thus, with an absolutely clear and transparent employee succession plan the entire process of filling in the boots of the retiring candidates by their younger counterparts become totally smooth and hassle-free.
#7 More Accurately Framed Compensation Management
–
Although spreadsheets are being used by companies for keeping the record of payments, compensations and bonuses of its employees, but that is only a meagre one side of the coin. The matter of the fact is that with a talent management software, when it is possible to measure the performance of the staffs, the value they add to the company and other similar factors and then eventually the metric or the parameter of payment, bonuses and compensation are set, it is not only more justified in more ways than one but also results in a much more motivated workforce which again in turn would do a whole lot of good to the company in a manifold of ways. Furthermore, it also facilitates a healthy competition amongst the staffs.
#8 Onboarding
–
It is really very important to make the employees feel that they are continuously contributing positively to the growth of the company or business. And there's no better way to do that other than by making their career headfast in being aligned in the right direction. An Onboarding Solution welcomes employee, gives an answer to their questions, and enable them to focus on becoming a productive member of the team thereby facilitating employee engagement all courtesy to talent management software.
#9 Setting goals and objectives-
After an employee has made his/her way into a company, it's definitely time that he/she has got some objectives or goals set in front of him/her. Although, very much easier said than eventually done, however, a performance management solution falling under a talent management software allows companies in making it certain that their objectives stay similar going well together and thereby providing employees with a mechanism to track their progress towards the completion of their previously set and sought-after goals.
#10 Collaboration
–
Every employee having a goal in the company and a specific role to fulfil the need to collaborate well with their team as well as with other departments of the company at times in order to realise the same. Least it would be improbable if not impossible in a way to fulfil them. And with managers, the thing is that they do not always get the time to handle or answer each and every question in person and/or in detail.
Therefore, it is of utmost importance on the part of the employees to be self-managing. In a mobile workforc,e as it is nowadays, different workers would need to stay connected with their co-workers in different locations and at different times. But with an enterprise collaboration solution, it is indeed possible to get answers out of one's own.
#11 Understanding Employees Better-
The talent management process software allows the HR department to better assess each employee individually, up close and personal. It can be very easily guessed who is motivated by what, career aspirations, development needs, abilities and inabilities, strengths and weaknesses and likes and dislikes.
Thus, it can definitely be concluded without any denying that a good and effective talent management software can surely aid in making the maximum out of your present and available talent pool. And in the present-day context, its value is increasingly becoming invaluable to say the least.