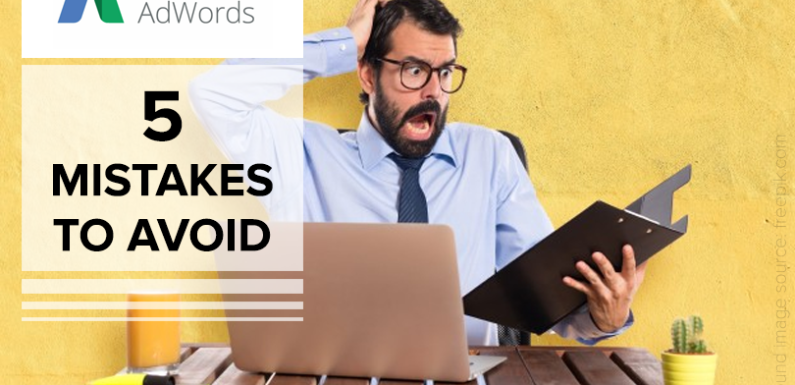 Most of us heard about "Google AdWords" and how businesses are getting enormous exposure using it. There are people who want to use it but don't have the clear cut idea about its exact nature. Here is a simple explanation of Google AdWords to help you understand it in a better way-
What is Google AdWord?
It is Google's own online advertising service which allows you to place search results for your website on a search engine results pages (SERP)s. The ad service is largely focused on keywords. If your AdWords ad is clicked on, Google search users are then directed to your website. As an advertiser, you have to pay for these clicks to Google.
For instance, if you are searching on Google using the keyword "digital advertising agencies in the USA" Google would show a list of searches for you. If you pay close attention to the top and the bottom sections of the search results, you will see the ads.
For this keywords, the top of the SERP looks like this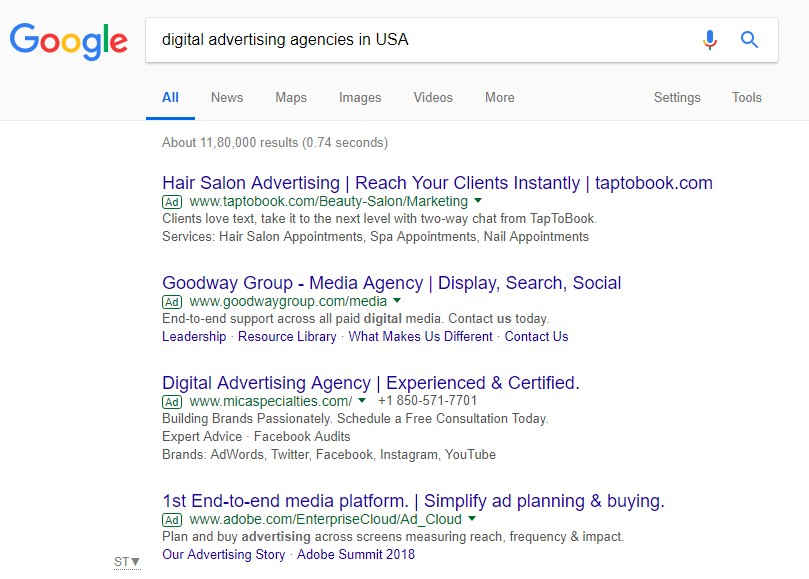 Ads also appear at the bottom section and after the organic search results.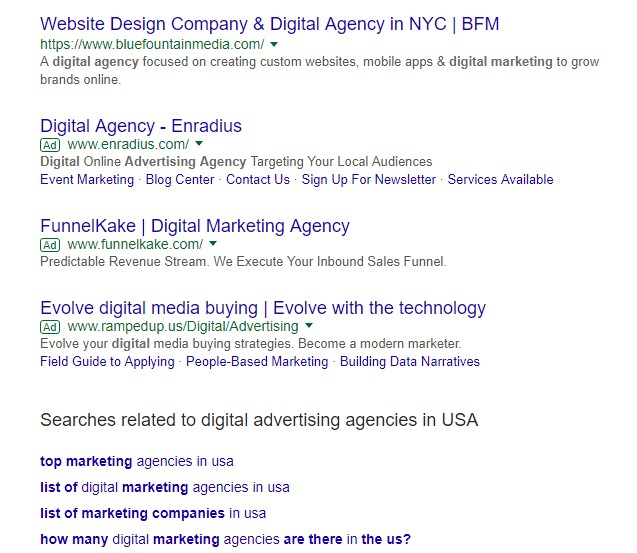 Why Google AdWords is indispensable-
AdWords has enormous reach and businesses of all sizes can get the best out of it. It offers assured, immediate traffic to websites against a certain investment, and therefore using this campaign comes with a host of advantages. Local, small and home businesses are utilizing it for ads that attract potential customers, as well as large multinational companies, use it as part of their complicated sales funnel strategy.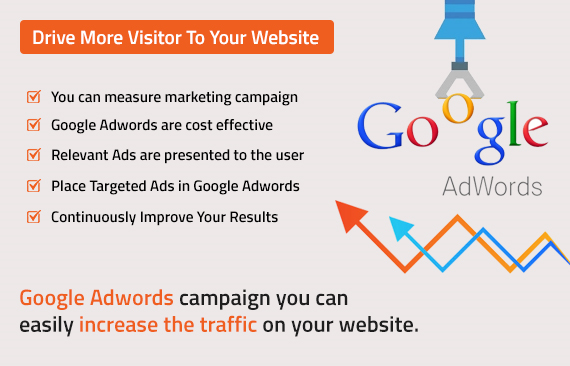 How can you set up a flawless Google AdWords campaign?
The success of your AdWords adventure depends on making the campaign as accurate as possible by getting rid of common mistakes. The less erroneous your campaign is the more effective results you will get. We've pulled together the definitive list of actionable techniques you can use to remove mistakes and streamline your Google AdWords campaign.
1. Indulge in an extensive keyword research-
Taking up an AdWords campaign without doing keywords research is a mistake you simply cannot afford. If you are absolutely desperate to get off to a good start in your AdWords campaign for your business, it is paramount to conduct an extensive keyword research. If you aren't targeting the most relevant terms to what your customers are interested in, your campaign will not be successful no matter how much money you spend on it.
a. Broad match: Broad match is the default keyword matching options offered by Google AdWords and other PPC advertising platforms. As the name suggests, broad match gives you the broadest (or greatest) coverage for a particular keyword.
b. Broad match modifier: Broad Match Modifier by its course of action shows ads if the keywords are present in the search query in the exact or close variant form. With a modified broad match, you put a plus sign (+) in front of one or more words in a broad match keyword.
c. Phrase match: Contains all the words, in order, and may include other words before or after the phrase. For instance, if your phrase match keyword is best hotels in New York, it means give me search results that are about "best hotels in New York". Usually, what that means is, you'll get pages that include that phrase – in that order. That cuts down the number of results compared to broad match keywords.
d. Exact match: An exact match keyword indicates that your target keyword exactly matches a search query, anchor text in a link, or domain name. Compared to other keyword matching options, it is the exact match that can give you superior click-through rate and greater control over your AdWords campaign management.
e. Negative match: Google defines it is, "a keyword setting that allows you to exclude your ad for searches where every word, in any order, of your keyword phrase appears in the search." Negative keywords offer a chance to strategically restrict your PPC advertisements, so they only reach your best potential audience.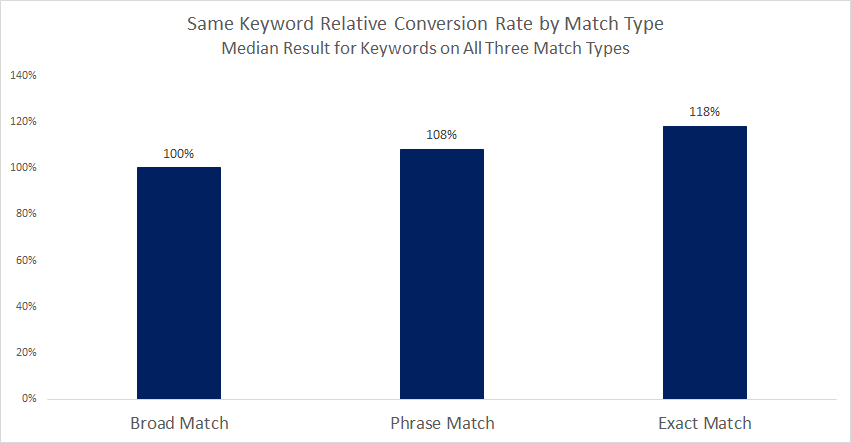 Recommendation: It is essential to know the different types of keywords matching you can opt for your AdWords campaign management. When building out a campaign, you should first start off with the targeted keywords.
2. Do the Math of comparing your costs with your budget-
According to Google, the average advertiser on AdWords makes two dollars for every dollar they spend. It signifies that the maximum number of advertisers have doubled their investment. But budget planning for Google AdWords can be extremely tough for both new and experienced marketers. The biggest mistake most people make is that they head into the AdWords campaign without brainstorming cost with their budget.
In estimating a budget for Google AdWords, you need to determine how long the ad should run. Lower search volumes may require a longer running campaign. AdWords uses an auction model to figure out the cost of the ad and its placement. The ad auction starts when a user searches for something in Google. When the search query of the user matches up with keywords that advertisers are actively bidding on, eligible ads go to auction.
The Ad Rank formula:
Your maximum CPC bid x your ad's Quality Score (QS).
So, if your maximum bid for a certain keyword is $4, and your ad has a QS of 8, your Ad Rank is 32. Within a single auction, whoever ends up with the highest Ad Rank wins the top advertising spot.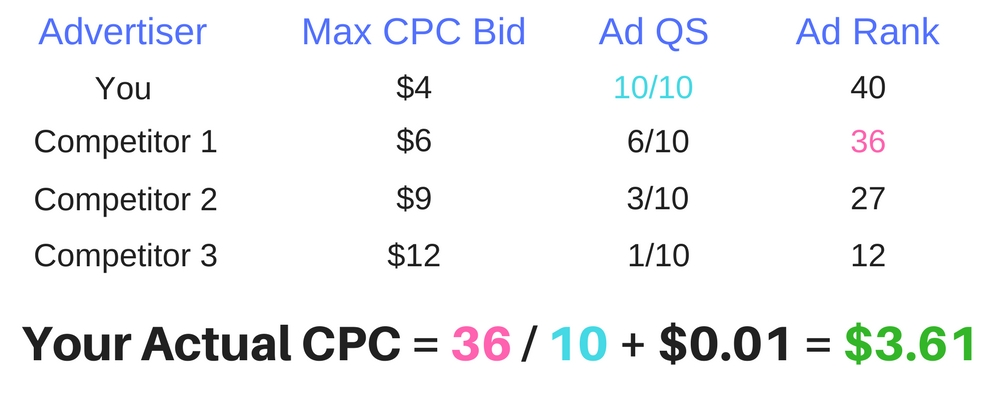 Your maximum cost-per-click depends on the conversion rate of your website, profit per customer, and your profit margin.
Max CPC = [(profit per customer) x (1 – profit margin) x (website conversion rate)]/100
Suppose your profit per customer is $100, with a profit margin of 50 percent and a conversion rate of 10 percent. By using the above formula, you can easily calculate the Max CPC:
Max CPC = [$100 x (1 – 0.5) x 10]/100 = $5
Recommendation: In the recommendation, we would like put a comment made by Eric Siu, the CEO of Single Grain- "Running ads is a constant game of optimization. There are always new opportunities to pursue growth so don't let it just sit there."
3. Assess the AdWords game plan your competitors have adopted-
Businesses often become so heavily immersed in planning out their own strategy and tactics that they completely overlook the AdWords game plan adopted by their competitors. In the marketing arena not assessing the plan taken up by your competitors is a huge blunder. An analysis of strong performers in the market would help you to identify the causes responsible for their successful track record in the world of Google AdWords. Advertisers must understand competitor objectives and thrusts as it will influence its own strategic decisions. There are two approaches you can follow-
First: Group competitors according to their different online marketing strategies
Second: Look at the market from the customer's viewpoint and group all your competitors by the degree to which they contend for the buyer's attention
From there, you can improve your AdWords campaign management plan by putting greater importance on the features your company offers through the keywords you have chosen by analyzing your main business rivals.
Recommendation: You can use competitive intelligence tool called KeywordSpy in order to monitor their keywords. This tool will offer you the access to all the advertising history of your competitors in an organized and structured format.
4. Be mindful of the mobile audience when you create your Google AdWords campaigns-
Running an AdWords campaign without giving preference to the device (particularly mobile) your potential audience may use is not a mistake, it's a crime. The land of online advertising will be incomplete without a specific plan for the mobile audience. You need to take into account the device your customers are using. Tina Arnoldi, a Google Developer Expert (GDE) for marketing commented: "Understanding where in the purchase process a smartphone was used can help with decisions about appropriate marketing messages at each stage of the buyer journey."
Mobile ads can appear as-
Image Ads
App promotion ads
Text Ads
HTML 5 ads built with Google Web Designer
Because of the enormous number of mobile users and the prevalence of mobile browsing has been growing faster by the day, it is getting increasingly vital to optimize your AdWords campaigns for mobile devices. Mobile advertising offers profound consumer insights as the advertisers can take full benefits of its geo-targeting abilities and provide effective and highly relevant location-based advertisements directly to their device. While setting up a mobile-only campaign, do keep in mind that your bid adjustments will be different for desktop and mobile users.
AdWords Mobile PPC Best Practices-
Always opt for mobile-specific ads
Keep action-oriented keywords to aid searchers making a fast decision
Use AdWords features like dayparting
Use a click to call extensions
Go for the short tail keywords
Enable Ad Extensions across your campaigns and keep mobile bid modifiers
Recommendation: Try to split your AdWords campaigns into mobile-only campaigns and desktop campaign. It will definitely give you remarkable results.
5. Give special attention to the landing page-
You have selected proper keywords, crafted ad copy and comprehensively beat your competitors and reach the top page, but the moment searchers click your ad, it takes them to a website page that is either irrelevant to what they are expecting or redirecting to a homepage they never wished to come. Your entire effort will only bring a BIG ZERO if you place less attention on your landing page. A well-furnished landing page is the heart and soul of Google AdWords campaign. Craft your landing page in a way that it appears something of true value to your customers and efficiently converts visitors into leads, and leads into sales.
Your landing page should have the following features-
Must have a clear call to action button
Effective Headline
Clean and simple design with concise text
Separation of content sections
Use of visual information
Appealing colour schemes
Recommendation: A brilliant landing page can be a dream come true for marketers. Check your web page response codes status and update landing page URL when URL changes.
Final thought- 
Google AdWords can take your business to insurmountable heights. You simply need to be aware of the mistakes in order to get the best out of it. Do keep in mind that, an erroneous AdWords campaign can only drain money out of your pocket without returning anything.