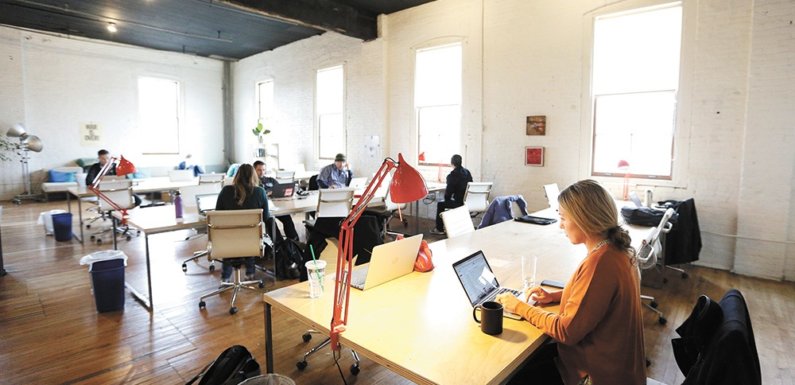 Some petty things make our life more comfortable. One of the petty thing is to search a single word burger and connected to the local burger restaurant. You need not to use Google and Bing to search near you and attach any location to your quest. It is small but remarkable thing. The business that fail to place their position in local market are less remarkable.We cannot deny the importance of local SEO.
People who are looking for business in their area are very keen in purchasing. When the burger is searched than it means a person who searched is hungry and wants a burger. The person is not a window shopper and ready to purchase burger now. Entire local searches which are carry out on a mobile device leads to in store visit within 24 hours and 18% make purchases. This ratio is 4.5 times higher than normal. Local customers put your business in front of others frequently. They attend the shows and events which you arranged, take part in loyalty program and repeat purchases than a customer who hesitates upon your product line. A lot of competition is carried through local SEO.
Business who miss the local symbol will lose potential customers who are ready to purchase products. If you want to ensure your online presence and visibility in local market than you should know the localized tips and trends in 2019. Let's have a look.
5 Local SEO Tips
Location
The first step to win local SEO is endorsing business location into your website. It is not necessary to mention your location on your sites contact page that is landing page. It is recommended to put your business name address phone number and other relevant information in all the pages of your site. This will result in improving your local SEO and it will further improve website visitor's experience.  
Other localization base tip is endorsing your location into your domain name and use location-specific keywords in your copy. SEO localization can also be improved by talking about local landmarks and nearby business in location. You need to make sure copy is not overstaffed with keywords and should be readable. Here are some benefits of localization.
Local Listing Advantage
Apart from resonating your website with your location and general contact information, you also need to spot local listing sites.
(Yelp, Yellowbook, TripAdvisor, Google Reviews and others. Creating videos and pictures on these sites with accurate listing will enhance the online visibility. When you review these lists you can discover some new business. It is because 85% of consumer trust online reviews and personal recommendation. It is necessary to update your list accurately and up to date them with your correct name, address and phone number so that people can read post reviews with reliability.
Association with links
Links play a important role in local SEO.If you build a strong links that connect your website to other business and other official pages, your website will become more reliable which results to higher ranking. You should keep updating your website with important business links for example press release to local news sources and social media posts. You need to keep in mind that links should come from authentic sources or from your region otherwise it will have a negative effect on SEO.
Local Business Partnership
It is necessary to have a partnership with local business. Local link strategy will enhance your visibility. By organizing events in local region and by cross promoting one another a valuable strong authentic link is created. These associations will enhance local SEO, boost sales, partnered business are attracted and enhance your position in the society.
Review listing and Social Media Platforms:
The positive reviews on social media and user-generated reviews will help enhance your local SEO ranking. You just need to encourage customers to visit listing sites and leave their comments. If comments and reviews are positive, your business will become more visible in local searches.
It is very imperative that you respond to any feedback which is positive and negative on social media and review listing site. This indicates to both new and old customers that you need a feedback and need to listen what they have to say. If the response is negative, you need to solve the issue immediately. For positive response, a simple gratitude is a good acknowledgement.
 5 Localized SEO Trends
Voice Search Authority
The advancement in mobile technology has removed the good and bad doctrinal typing. Next technology innovation is that computer understand your speech. The way to bright future lies in Voice search SEO. It is expected that in 2020 half of the online traffic will come from spoken queries.
Video Development
Beside voice search, video development is the trend taking place on internet. It is a very demanding and popular information medium which enhances the internet traffic if used properly. Your videos need to be good enough so that they can be rank on YouTube. The prediction for 2020 says that video will become a camouflage for 75% of all internet traffic.
Mobile-First Indexing
Google rolled out its final mobile index in 2018. It is simply ranked by quality of user interface on mobile devices. If the site has mobile version the index adds the mobile and if there is a desktop version it gets indexed as normal.
High Quality Content
Content is very important. It can attract or distract the customers. It opens the path to high Google ranking. For having high quality content, it is best to know mindset of audience. Google search intents to find that satisfy 100% consumer needs.
User Data Privacy
Online security is cumbersome task. For this reason European Union execute the General Data Protection Regulation which helps the users to have more control over the private information which is used on different sites. There are many malicious third parties that can make your data vulnerable so 2019 is ensuring more data protection initiatives which can make online experience save
Wrapping Up
It is very important to optimize your SEO for local searches otherwise you will miss the chance to cater the local customers who are ready to make purchases.